As the saying goes, "one man's trash is another man's treasure." There is no better motto to describe the vintage, the barely-last-season and the "worn twice" clothing line of L.A.'s best places to find almost-sinfully low-priced clothes, shoes and furniture. Here are my local favorites:

Los Angeles' Best Thrift Stores
The National Council of Jewish Women
8520 W. Pico Boulevard, Los Angeles
(310) 360-6505
With several locations throughout L..A., the best is on Pico in West L.A . Here, I've often found designer purses and scarves for jaw-dropping deals.
The Salvation Army
1658 11th Street, Santa Monica
(310) 450-7235
Right next to a lumber yard, there's always a lot of coming and going at this place. It's known for racks of clothes and kitchenware.
Wasteland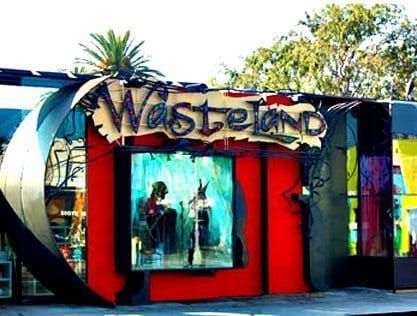 1338 4th Street, Santa Monica
(310) 395-2620
More "gently used" than thrift, this is the place for designer clothes, shoes, jewelry and "overstock" items from some of your favorite brand-name stores.
Buffalo Exchange
2449 Main Street, Santa Monica
(310) 314-7300
Like Wasteland, there tends to be a bigger variety of style options here, including items and accessories for costume parties and Halloween.
Melrose Trading Post
7850 Melrose Avenue, Los Angeles
This huge flea market happens every Sunday. Bring cash and patience – it's a real smorgasbord of high-end jewelry to junky trinkets, used clothes to handmade garments.
Kathryn's PIck: BTS Thrift Shop
10409 Washington Boulevard, Culver City
Kathryn: I stumbled across this thrift shop in Culver City after a meeting at Sony Pictures Studios and now make it a point to visit the store every time I'm in L.A. What I like most about this thrift shop is that the items are truly priced to sell (meaning normal people can afford them) and it has a particularly good jewelry selection. (Note: Head to Yelp, where you can find a discount coupon to use in-store.)