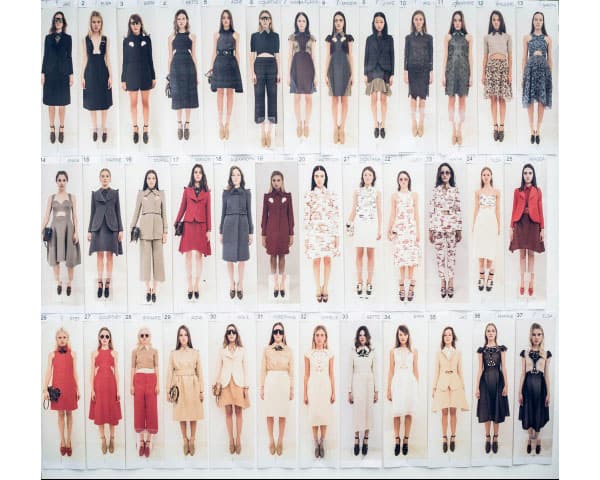 Spring is here, in weather and in look, and I'm super excited to trade my wool socks and tall leather boots in for wedges and skirts. I'm also extra thrilled that spring fashion this year is trending on soft and bright colors, ruffles, and silky materials- three of my favorite things! However, ever since I made the New Year's resolution to stay in-budget, I've made it my mission to find designer outfits for less every season this year. Here are some of my favorite finds for spring, guaranteed to fool your friends (or at least keep them guessing) as to how much the designer/runway looks really cost!
Is Your Wardrobe Ready for Spring?
1. One of the best ways to shop for spring is to shop the spring sale. I love the 30% off dress sale at Express. Stock up on bright and floral basics that you can mix and match with the rest of your wardrobe. I love this color block dress for $34.93.
2. Steve Madden "Sneak Peek" offers the newest spring looks for up to 40% off. At that price, you can practically get two-for-one! Check out these cute strappy sandals for only $49.95 – and take 40% off? Now that's a find I'd spring for!
3. Forever21: You're not a real BF if you don't love Forever21. Always affordable and always in season, Forever21 is a go-to for seasonal staples and statement pieces. Get your spring blouse fix without spending more than $20 a top. I love this little sleeveless number for only $19.80.
4. Old Navy: I love finding ON's versions of runway attire. Check out this spring sweater, only $27.50. Looks familiar? I swear I saw one very similar at Rag and Bone for $290.
5. Uniqlo: Basically, the entire spring collection is in my online basket. How can you say no to silk for $49.90? Pair it with a boyfriend sweater and you're all set. I love this blouse here – long sleeve and in a variety of pretty spring tones, you'll have everyone asking who you're wearing!