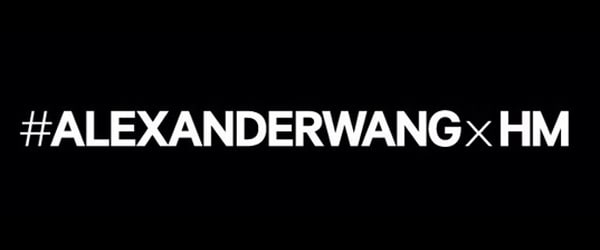 Only Alexander Wang would announce an epic collaboration of couture-meets-everyday with such panache. With an Instagram video to be precise. Wang's collection is coming 11/6 to 250 stores and will include goodies for both the ladies and the men. Hoorah! Some exciting news to cheer up a dreary Monday.
Here's what Wang himself had to say:
"I am honored to be a part of H&M's designer collaborations. The work with their team is an exciting, fun process. They are very open to push boundaries and to set a platform for creativity. This will be a great way for a wider audience to experience elements of the Alexander Wang brand and lifestyle."
We're so excited, we're so excited…. and maybe a bit scared of the craziness that may ensue. (Missoni boots on eBay anyone?)
Love this post? Subscribe for Updates.