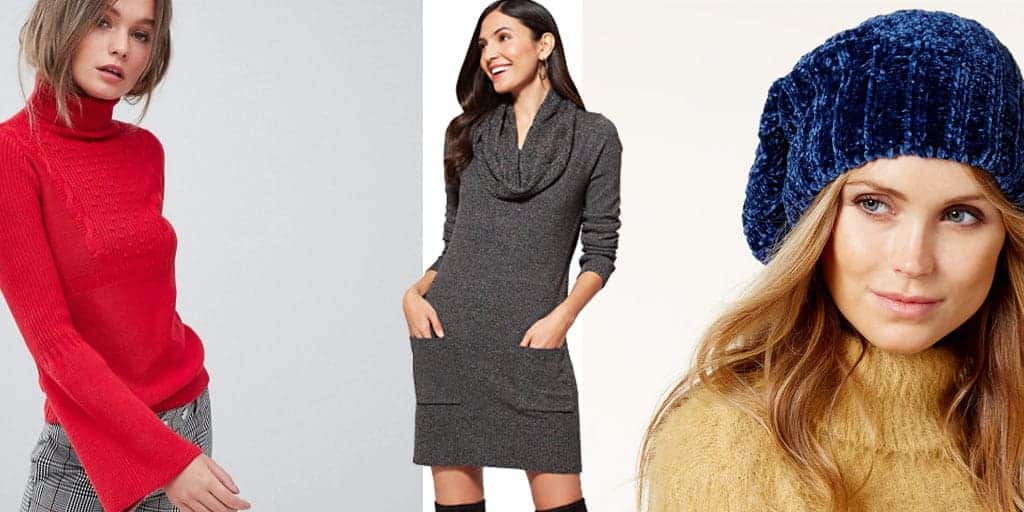 This post may contain affiliate links, which means I earn a small commission if you click and buy something (at no cost to you). See our privacy policy.
There's a crisp nip in the air that can only signal one thing: winter weather has arrived. And since you'd rather your appendages not suffer from frostbite, or even frost-nibble, it's time to get your winter style game on.
You already know the tried-and-true layering technique to keep the chill at bay. But a girl can only pile on so many shells and camis and sweaters before she moves away from stylish and into Michelin Man territory. Plus all that layering creates a whole lotta laundry, and we just don't have time for that during party season.
So we've rounded up 10 — count 'em, 10 — items that will help you warm up this winter, stylishly. Nanook of the North will be soooo jealous.
10 Must-Have Pieces for Winter Style
1. Slouchy Beanie
Beanies hold in the warmth for sure, but not all beanies are meant for the heads of fashionistas. Keep things feminine and sophisticated with a slouchy style made of a luxurious fabric like chenille.
2. Lined, Waterproof Boots
A $200 boot might seem spendy — but you'll be thankful when it's pouring rain and your feet are still warm, dry and cozy. Plus, if there ever was a time for women of all ages to wear combat boots, it's now. So save up those holiday gift cards and trade them in for your own shearling-lined, waterproof boots.
3. Cashmere Wrap
Cashmere scarves are for beginners — real warmth-seekers turn to a cashmere wrap in the winter months! You could even sub in a small, cute blanket and no one would be the wiser.
4. Fleece-lined Leggings
Fleece-lined leggings are absolutely a must for cold winters. (I'm wearing a pair right now as I'm writing this post!) You can combine them with an oversized sweater, sweater dress, and nearly any style of skirt. If you're new to leggings, start with a plain black pair and use them as a super-warm pair of tights.
5. Cape Coat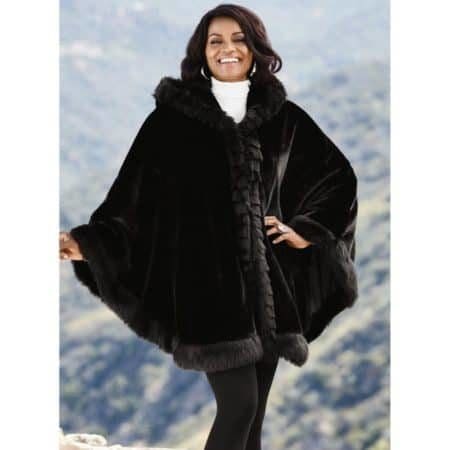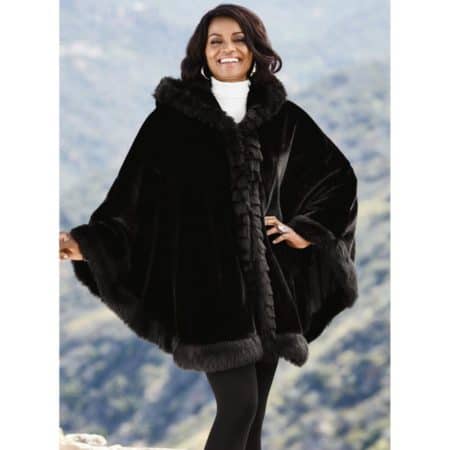 Like a wrap, a cape is a creative way to wear a blanket in style. Look for mixed media pieces — fur trim, for example, takes this cape from drab to fab.
6. Wool Socks
Point6 socks are spun from merino wool and guaranteed for life. (Sadly, they cannot guarantee you won't lose one in the black hole of your washing machine.) Wear these babies underneath your boots and you'll be feeling toasty all day long.
7. Fur-Lined Fingerless Gloves
Fingerless gloves are no longer just the trademark of coders pulling all-nighters. Just pass over the ratty knit set in favor of leather and faux-fur options.
8. Roll Neck Sweater
Roll-neck sweaters are a classic winter choice, and this year, we have so, so many options. The fluted sleeve on this piece won't be as warm as a traditional sleeve, but it's just so darn stylish. Also remember that a lighter weight, fitted knit can insulate you as well as a bulky, loose sweater.
9. Fleece Top
Keep a few fitted fleece tops on hand and use them as base layers. On days when you're sick of knits, slip on your base layer and add a good, old button-down over it. You could also wear this top underneath a summer dress. Add in your fleece leggings and combat boots for an ultra warm, edgy winter look.
10. Cable Knit Sweater Dress
A cowl neck sweater dress is the workhorse of your winter wardrobe. Reach for it on those days when you don't have the energy to make a bunch of outfit decisions. Combine it with tights or leggings and tall boots. Finish things off with your trusty trench coat and your new slouchy beanie!
For more warm and cozy looks head over to Snowed In: Winter Loungewear You Need Now