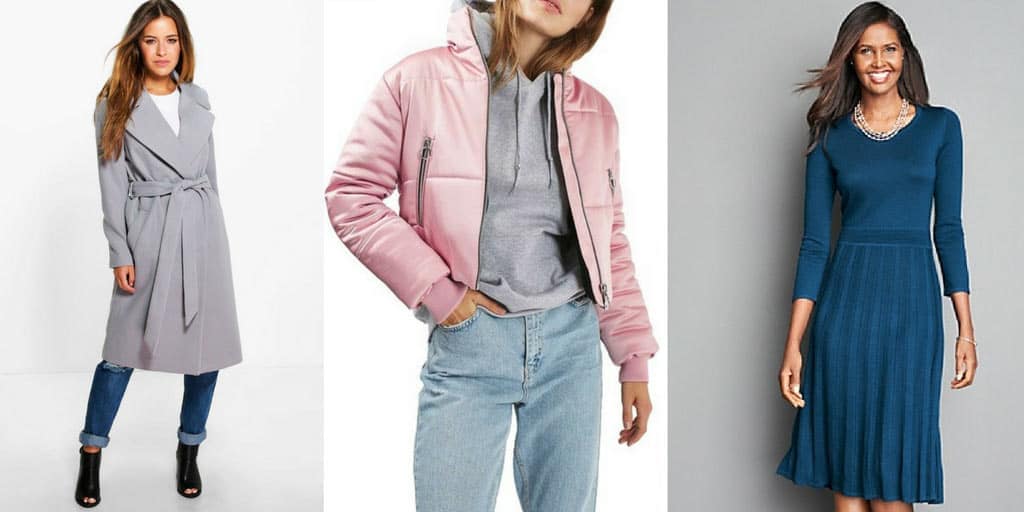 This post may contain affiliate links, which means I earn a small commission if you click and buy something (at no cost to you). See our privacy policy.
We'll be frank: it's hard enough trying to layer up in winter to keep warm without looking like a marshmallow. But add in the height factor, and it's easy to feel like you've got a recipe for fashion disaster. When you're height-challenged, the more thick fabrics you add to an outfit, the more you start to feel like a walking box. And if the pieces are already suited for a petite frame? Oh boy, prepare to feel like you've been swallowed by a closet. There's just no easy answer to finding flattering winter clothes for petite women.
You already know what you should do about this dilemma — choose garments that balance your proportions. But figuring out HOW to do that is a little tougher. Sometimes you're choosing the right hemline, sometimes you're choosing different fabrics, and sometimes you're shopping in a different section of the store. The easier route is to read on and see our top five picks for winter garments that flatter on petite women!
Top Five Picks: Winter Clothes for Petites
1. Heeled Boot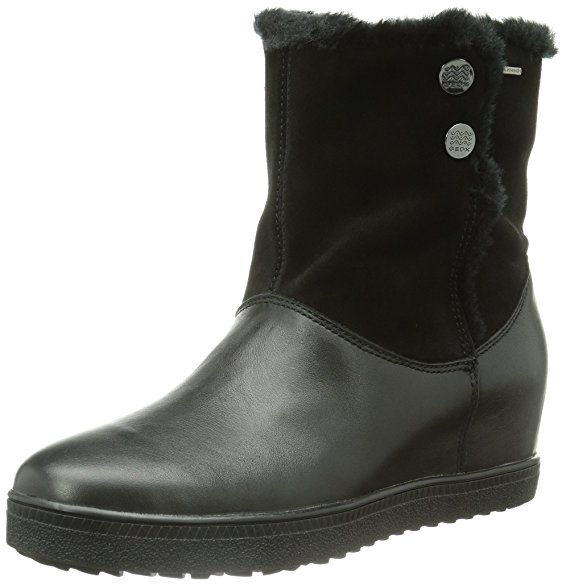 Why we love it
Grab a boost from a cold weather boot with a heel. Choose a style that suits your location (i.e., a simple block bootie for snow-free states, or a wedge snow boot for states that turn winter white). The added height helps you tackle the short and boxy problems from above, and we all know a little bit of a heel can change your silhouette and make you clothes lay nicer!
2. Belted Coat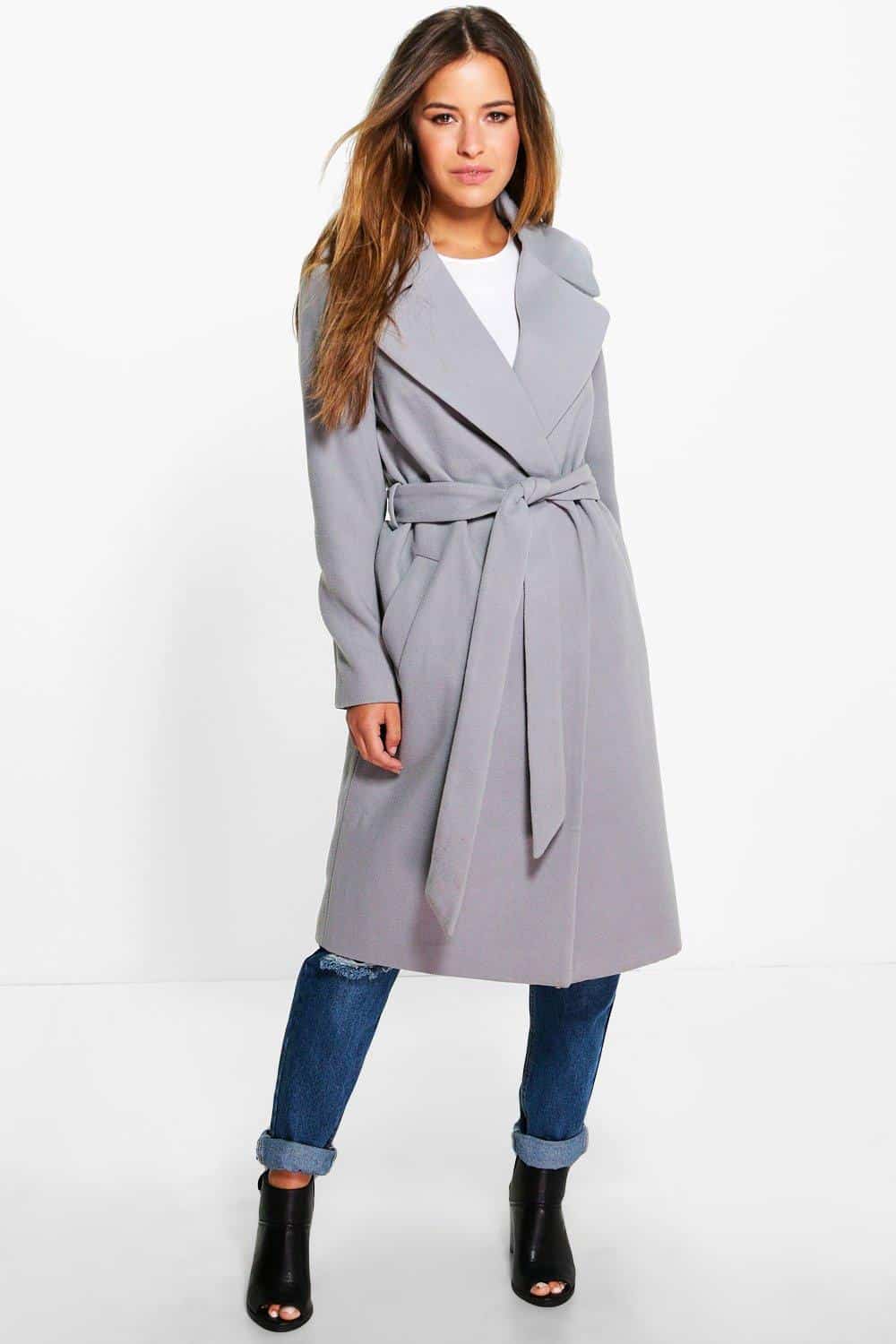 Why we love it
Ladies of every height know this one, but it's important for petites to keep their shape, too! If you love a longer coat, but fear it may be too much for your small frame, be sure to choose one with a belted silhouette. By accentuating your waist, you're steering clear of that boxy shape that tends to plague women with shorter frames.
3. Wool Blend Sweater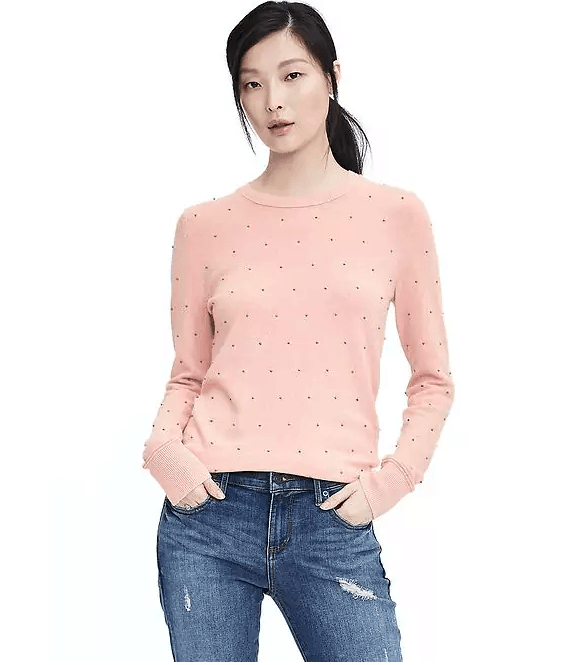 Why we love it
If you're debating between a classic wool and cashmere blend sweater vs. a cheaper iteration of lesser yarn, splurge on the wool blend. Take care of it properly, and it will last way longer than the less expensive option. That improves your cost per wear, which is a true budget fashionista move.
And yes, a wool blend sweater will be the thicker choice compared to a flimsy alternative. But consider the relative warmth. With a thin sweater, you'll add more layers trying to stay warm. Skip the extra layers to save yourself some shape and breathability.
4. Bright Dress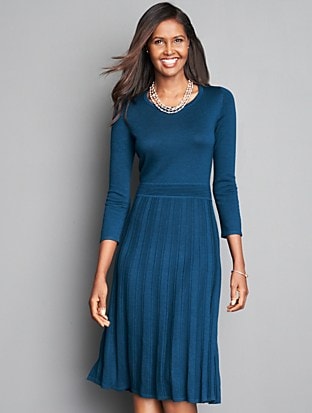 Why we love it
It's been said that a strong, bold color can help your pint-sized punch stand out, essentially making your frame look longer than it actually is. So a dress in bright red or blue can be a key player in date night, office and party dressing. Bonus points for warm winter fabrics…this one's a comfy merino wool!
5. Cropped Puffer Jacket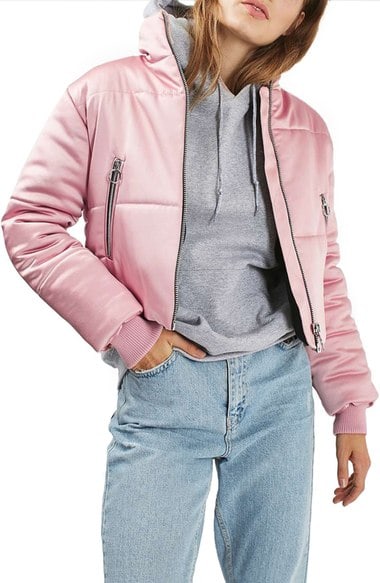 Why we love it
You can bundle up in a trendy seasonal puffer (without looking looking too puffy yourself)! Opt for a cropped silhouette that sits above the hip. You'll get all the benefits of warmth, without the waddle. Marked by the same cool quilting as traditional puffers, this shorter, modern iteration had to have been made with the petite crowd in mind!
Those are our top picks for winter clothes for petites. If you have any to add, share in the comments!
Like this article? Give Runway-Inspired Petite Fall Fashion — The Essentials a read.