This post may contain affiliate links. See our privacy policy.
So I'm walking through DSW — which was wholly my husband's idea by the way — and I see an entire row dedicated to what I'll call statement sneakers. Sneakers with patterns, sneakers with embroidery, sneakers with bling, sneakers with platforms and on and on. And I'm immediately inspired and intrigued. Inspired, because the statement sneaker is such a simple way to step up a jeans-and-tee combo. And intrigued, because I'm wondering if I can find a similar pair in the clearance section.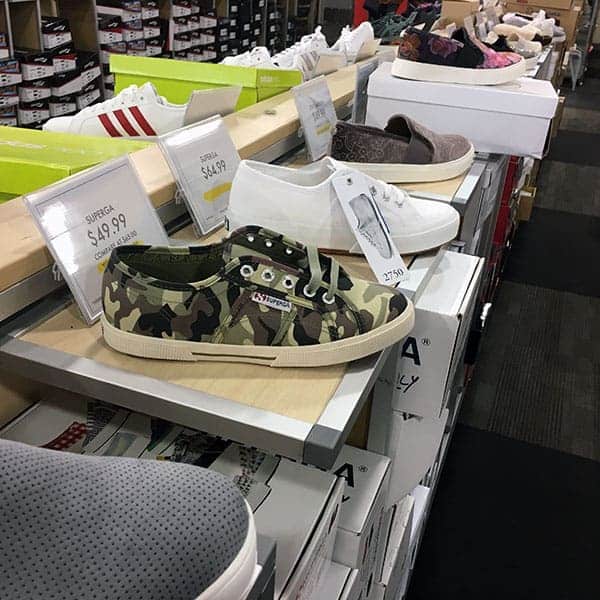 The shoe gods were looking out for me that day, because I certainly did find what I was looking for on the sale rack — a black pair of Steve Madden slip-ons with a big, colorful flower embroidered on the vamp. I don't care that embroidery is less hot than it once was, either. Those babies came home with me and, thankfully, my hubby also found the dress shoes he was after.
Mostly Basics + A Few Statements
Statement sneakers fall right into my style sweet spot. Frankly, you could easily accuse me of being a lazy stylist, and I would take that as a compliment. I don't like to get too fussy about my clothes — I want my wardrobe to be as easy as it is affordable. My modus operandi is to stock up on basics and invest in a few statement pieces to pull everything together.
So, I can and will wear these sneaks with jeans, belt and a long-sleeved tee shirt this fall. And no one will notice that said long-sleeved tee came from the $5 rack at H&M last spring. Or, that I've been wearing the same jeans for the past five years. But I guarantee, people will ask me about the shoes.
It's not my nature to limit any garment or accessory to one type of outfit, though. In that vein, let's set aside the jeans-and-tee combo for a sec and look at a few other ways to wear statement sneakers — using pieces you may already have in your closet.
3 Statement Sneakers Outfits
Taking the Edge Off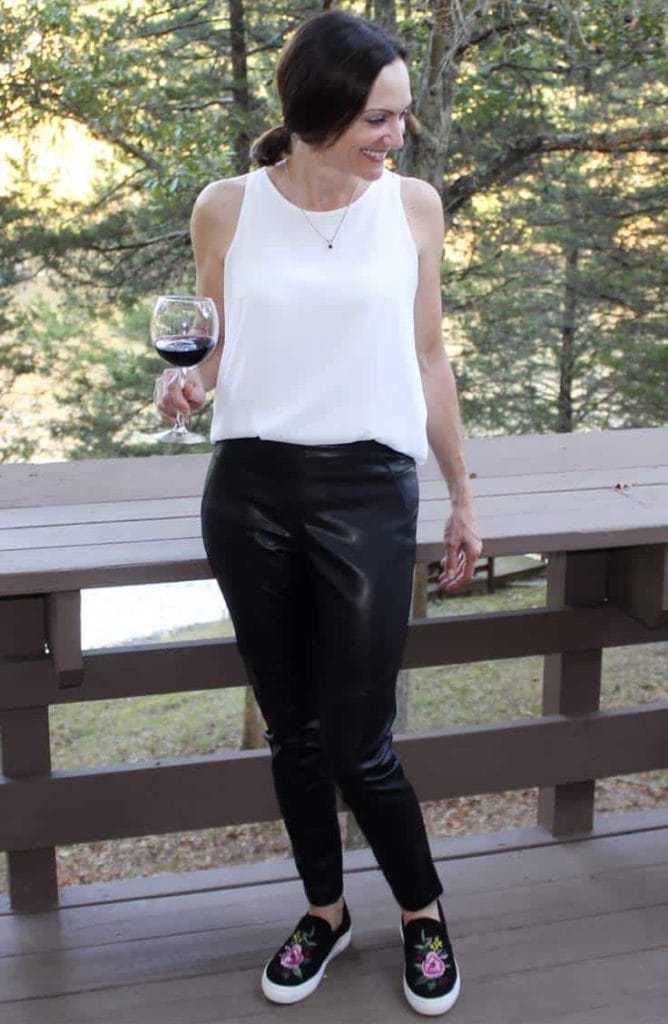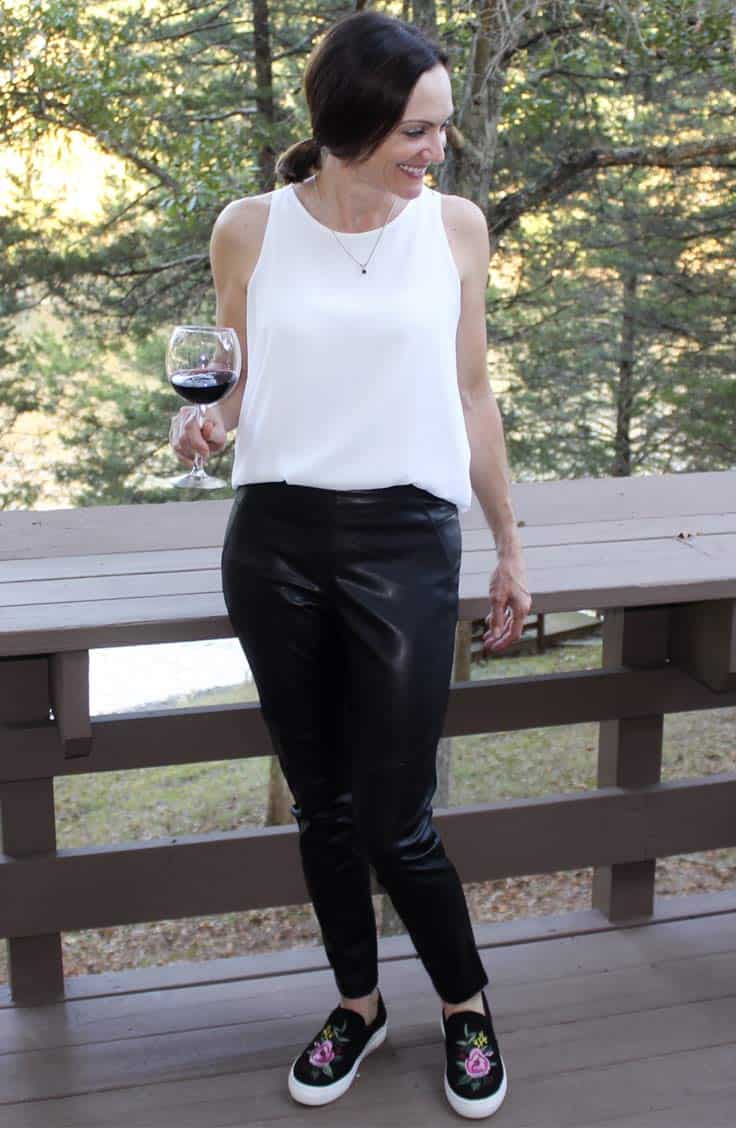 The obvious shoe choice for a pair of vegan leather leggings is heels. But you know, some days I don't take myself that seriously. I prefer anchoring this outfit with sneakers for a more down-to-earth vibe. I do live in the Missouri countryside after all and there's literally no place nearby that requires heels.
Maybe Not Monochrome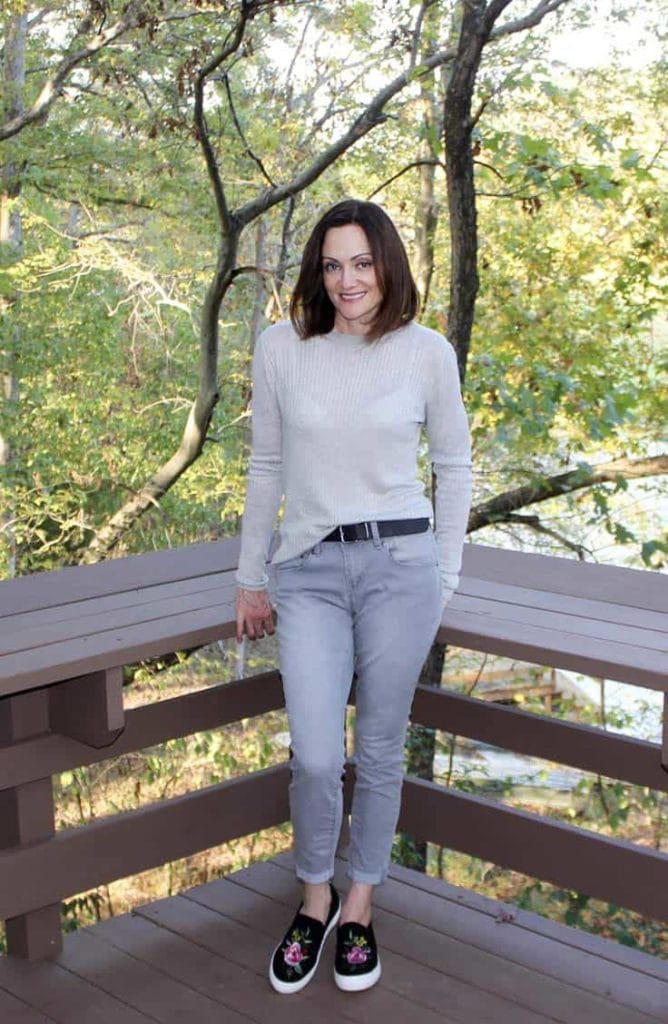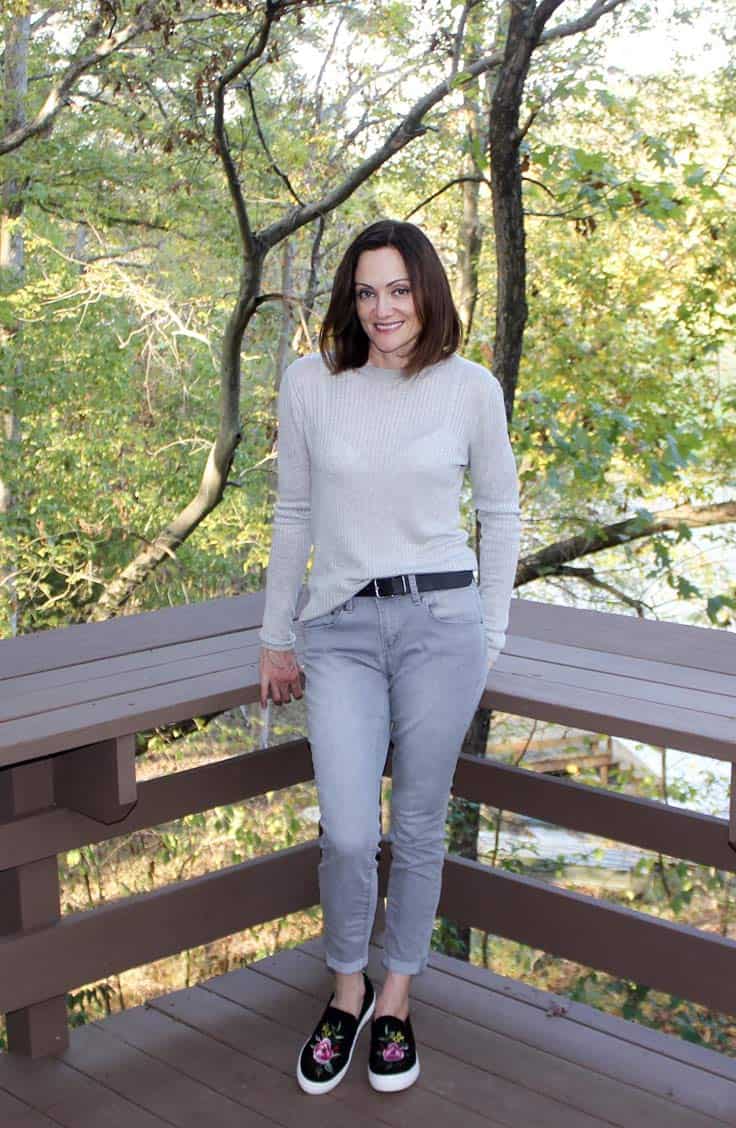 Here's a tried-and-true rule of style. Any statement piece — sneakers, earrings or even lip color — shines brightest when paired with a monochrome outfit. If the spring/summer '17 runway shoes inspired you to double up on denim, why throw a pair of fun sneakers into that mix? It's certainly a more interesting choice than the old Stan Smiths.
Go Bold or Go Home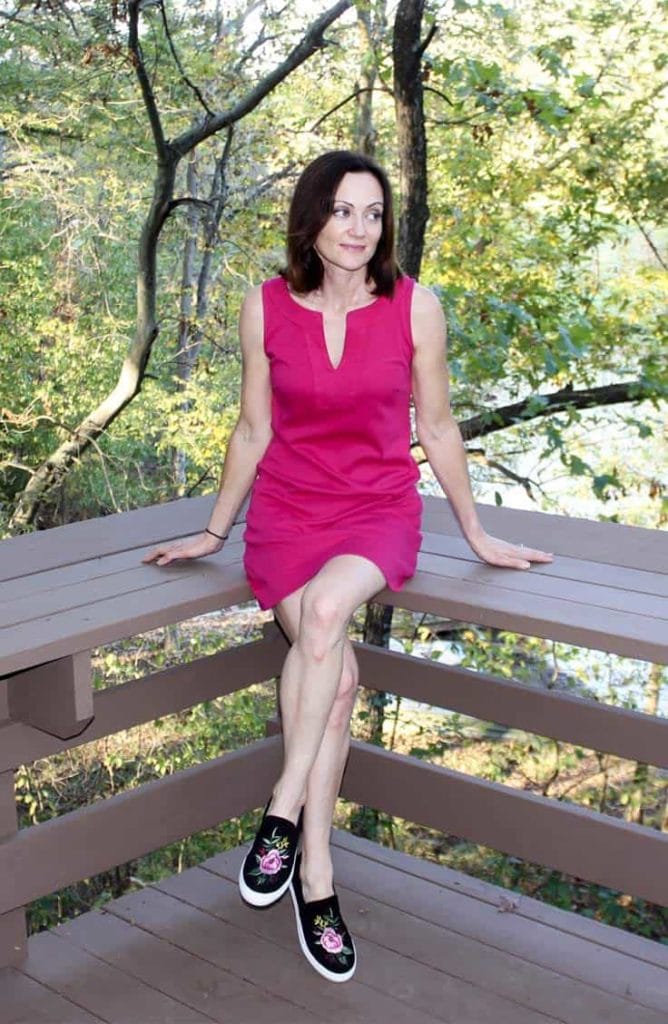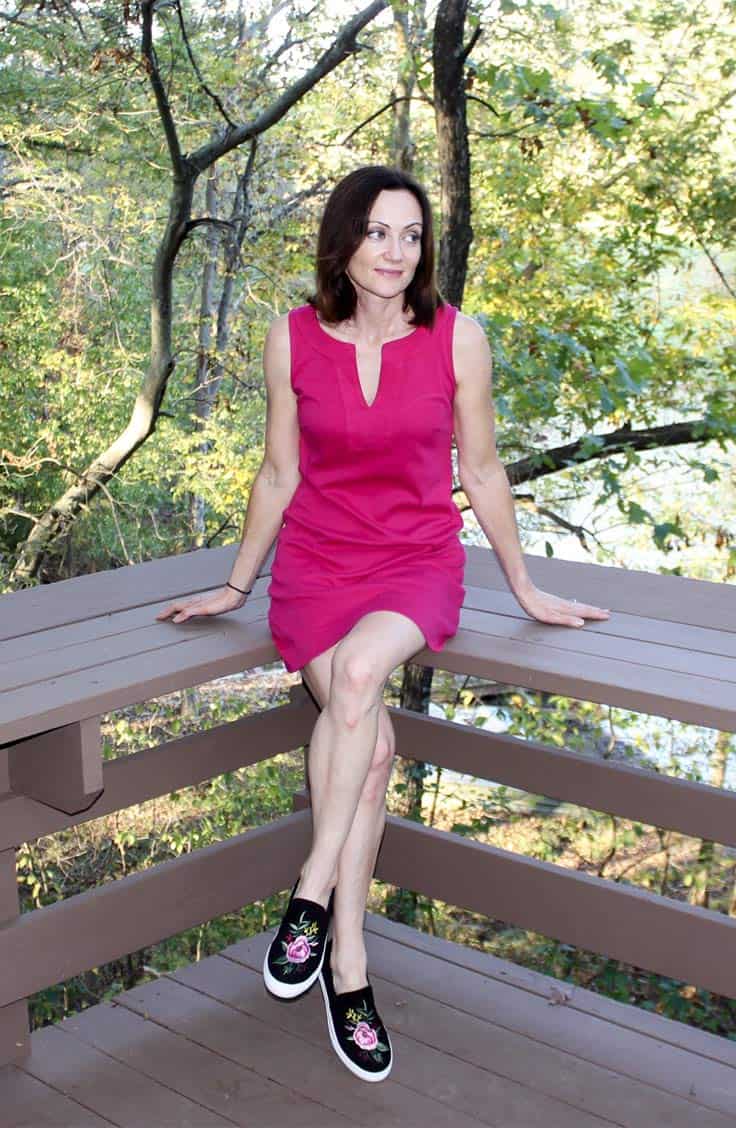 Casual cotton dresses do pair well with sneakers — and you'll look even more put together if can play up one of the shoe's accent colors. The key here is to avoid being too matchy. Instead, your mission is to mimic a color that plays a small role on the sneaker. I happened to have this pink dress hanging in the closet already, and I think it does just that.
Are you wearing statement sneakers this fall? Let us know in the comments!