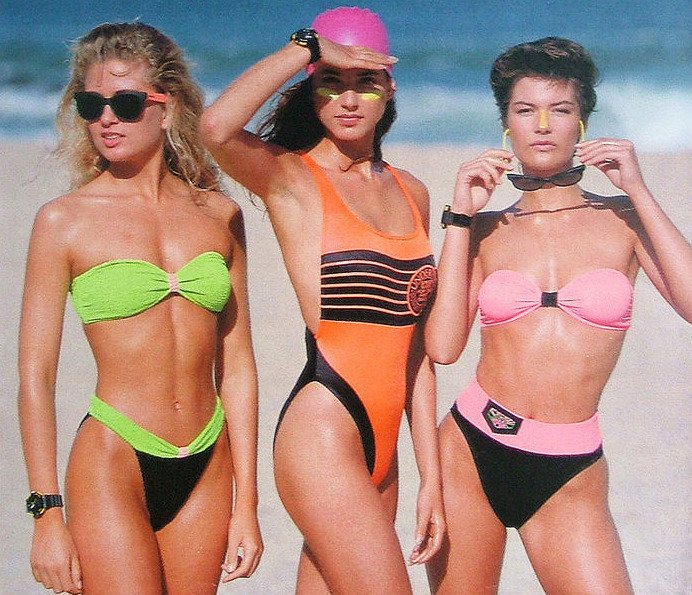 This post may contain affiliate links, which means I earn a small commission if you click and buy something (at no cost to you). See our privacy policy.
Acid wash and mom jeans aren't the only '80s trends making a comeback. Take a good scroll on Instagram, and you'll see famous faces donning poolside silhouettes that cause a flashback or two. That's right, it's the high thigh cutout that's trending in swimwear once again. We're seeing one-pieces and bikinis with the Baywatch treatment, as bottoms and waistlines creep up higher and higher.
Since they fit over and atop the widest part of the hips, these long, high-cut silhouettes can have a slimming effect on the waistline. This season, we expect to see them making some serious impact, either paired with underwire, bra-style bikini sets or as part of thin-strapped one-pieces.
Whether you like to stay on the pulse of swim trends or simply love nostalgia, there's never been a better time to hit your local suit shop and get it in on the fun. Our only suggestion? Maybe skip the two-tone neon Maui & Sons styling and choose a color that'll flatter your skin tone — as not all trends are worthy of a comeback.
5 Trending Swimwear Picks
1. Chic in Black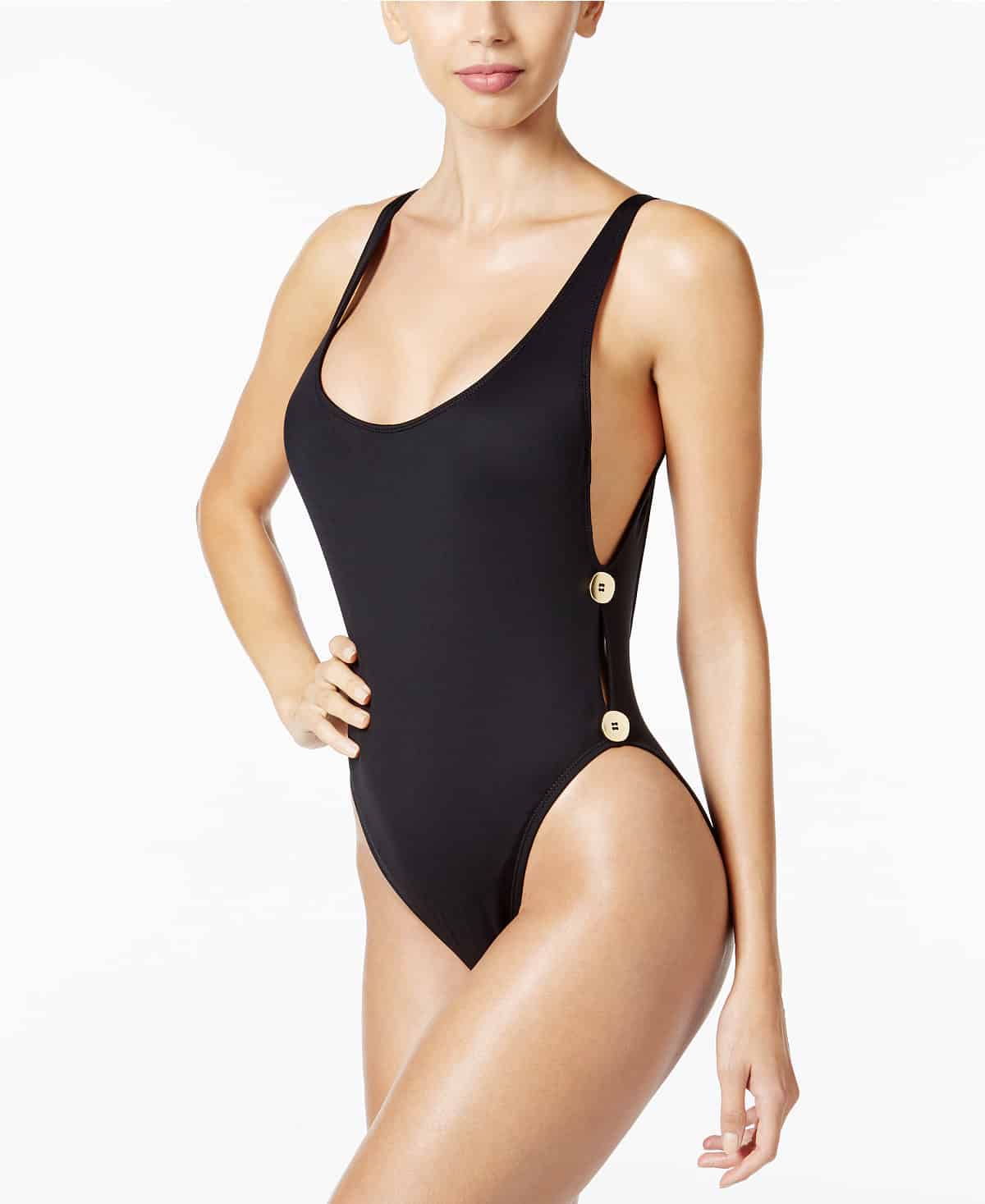 Hoping for something a bit more luxurious in the high-cut trend this time around? Way ahead of you. Choose a sleek suit, in black naturally, that gets a chic boost from glimmering metallic hardware.
2. Bandeau Beauty
If standard bikini tops aren't your style, a cool bandeau option can suit high-waist and high-cut bottoms for a trendy take on the '80s redux.
3. The Simple Scoop
Bring your simple high-cut, one-piece into modern times with a cheeky, blocked-font motto scrawled across the front. This piece also has a lovely, soft coral color that takes a bit of edge off of the high-cut thigh design.
4. Texture for a Change
For something different, trade in your neoprene or shiny spandex styles for an unexpected ribbed fabric. The result is a look that is both elevated and casual at once.
5. The Classic High-Thigh Bikini
As close to the classic as you can get, go with the bra top and add a matching scrunchie for a true, '80s nod when you hit the sun and sand. This piece is available in several colors, but why not choose a bold red?
How do you like our trending swimwear picks? Let us know!