Tie-dyeing was one of my favorite hobbies in my childhood, so you can on image my excitement when it popped on Michael Kor's SS 2012 runway. I love this monotone take on the look, and decided to try it out on a skirt that the lovely ladies over at BurdaStyle made for me. I went with purple because I wanted a color to transition from the Summer to Fall.
Steps in Making a Tie Dye Skirt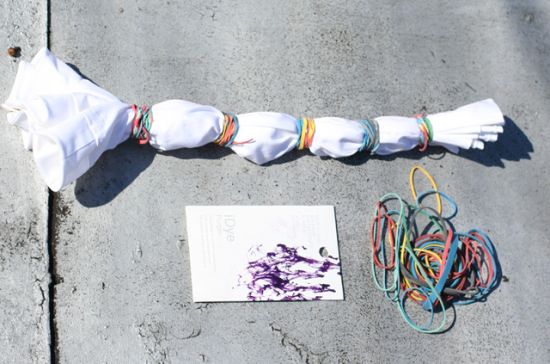 Supplies: White cotton skirt (made by the amazing Alison at Burda Style), purple dye, bucket, rubber bands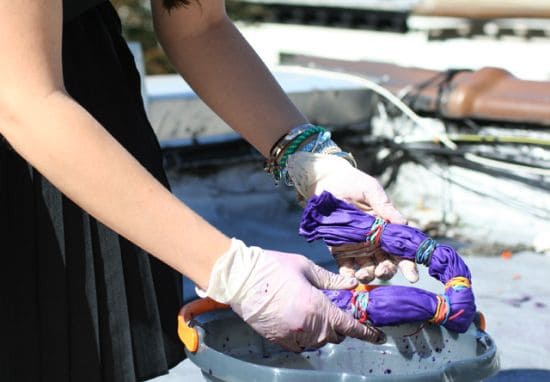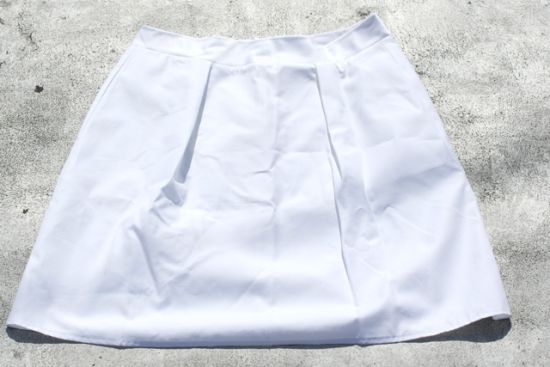 1. Start with your white skirt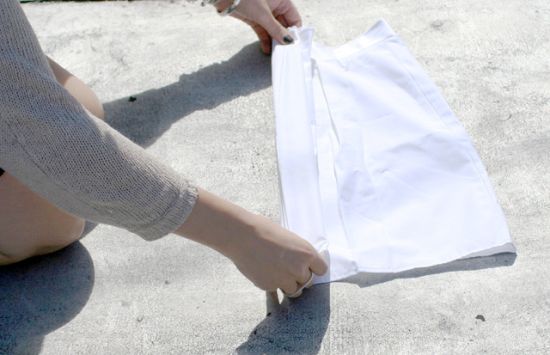 2. Fold it back and forth accordion style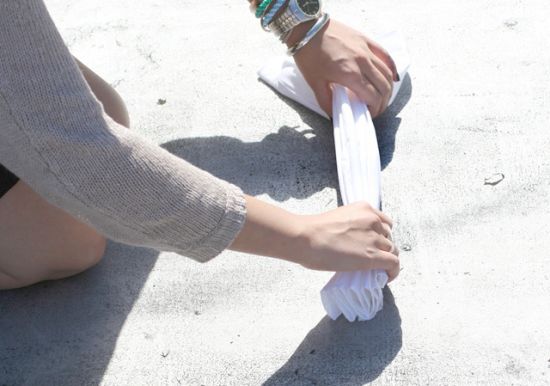 3. Gather together the entire skirt.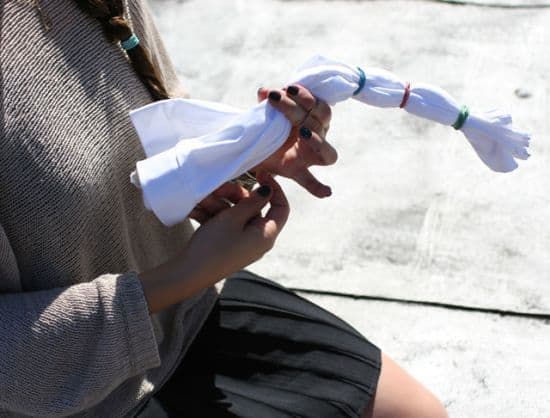 4. Wrap your rubber bands around the skirt, each spaced and 1.5 apart. Make sure they are tight, so the dye does not seep in.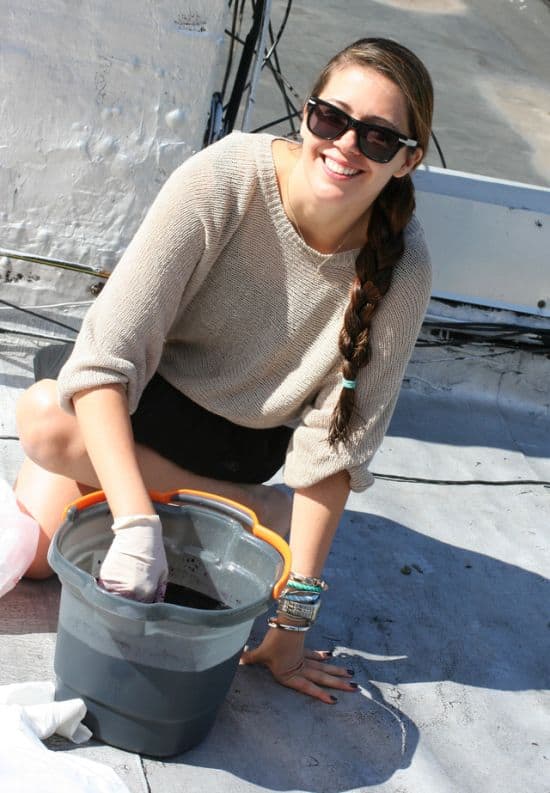 5. Fill your bucket up with warm water, drop in dye and stir until dissolved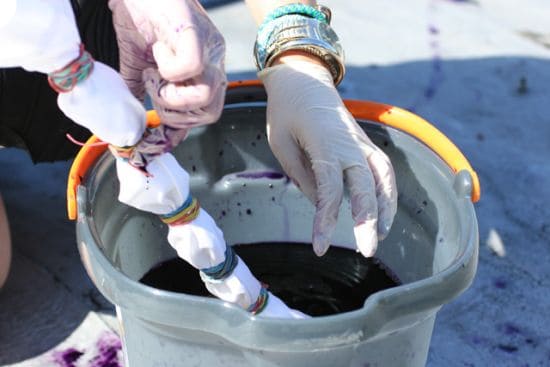 6. Dip your skirt into the dye and hold for 5 minutes.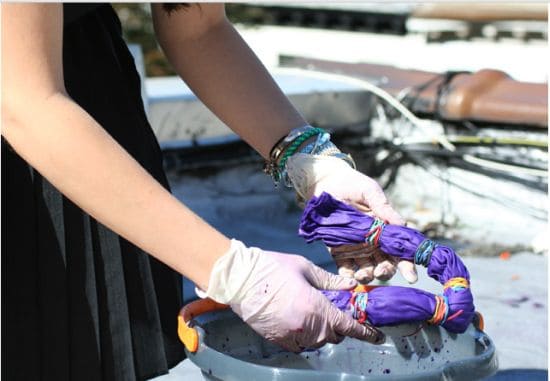 7. Ring out excess dye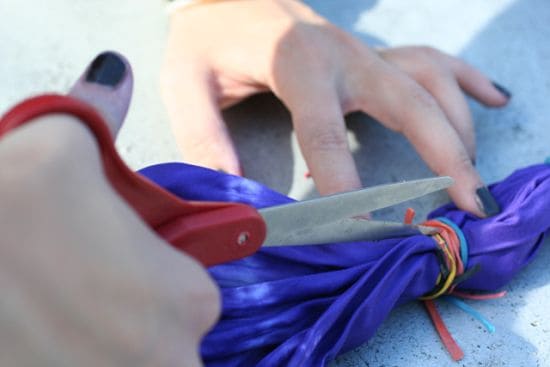 8. Cut off the rubber bands
9. Let the dye set overnight then wash out excess dye in cold water.