This post may contain affiliate links. See our privacy policy.
Swimwear trends have taken on their own life in recent years. Kudos to swimwear designers for getting creative with new cuts and details, but if I see another smocked-top bikini poolside, I think I might gag.
I don't have an issue with the season's fun-loving styles — ruffles, polka dots and gingham included — but anytime there's too much of a good thing, I start rethinking my options. Do I really want to blend into the sea of ruffles and polka dots? And, as an older fashionista, do I need to? The answer to both is no, not really.
So I went shopping for the off-trend, unique swimwear that'll brand you and me as independent thinkers. Here are my top picks.
5 Unique Swimwear Styles
Long-sleeved suits
Long-sleeved swimsuits offer extra sun protection and have a sporty, surfer-girl appeal. Bring along a pair of worn denim shorts and some flip flops, and you've got an outfit to stroll around in as well.
Animal-print suits
Animal-print has its moments in and out of the spotlight. This season, the edgy print is taking a backseat to gingham and stripes and polka dots. But in my eyes, that only increases the appeal of the big-cat look. Pull this out when you're feeling rebellious and you'll surely stand out poolside.
Tan-through suits
The tan-through suit is aggressively off-trend, since it's a no-no these days to spend too much time in the sun. But you can make this option work for you with some strategic sunscreen application. Some tan-through suits offer a degree of sun protection. If your chosen style offers, say, the equivalent of 30 SPF, then apply 30 SPF everywhere else. Or, if the suit has minimal protection, apply sunscreen all over.
There is something appealing about minimizing those tan lines, but don't do it at the risk of your skin health.
Baywatch-inspired one-piece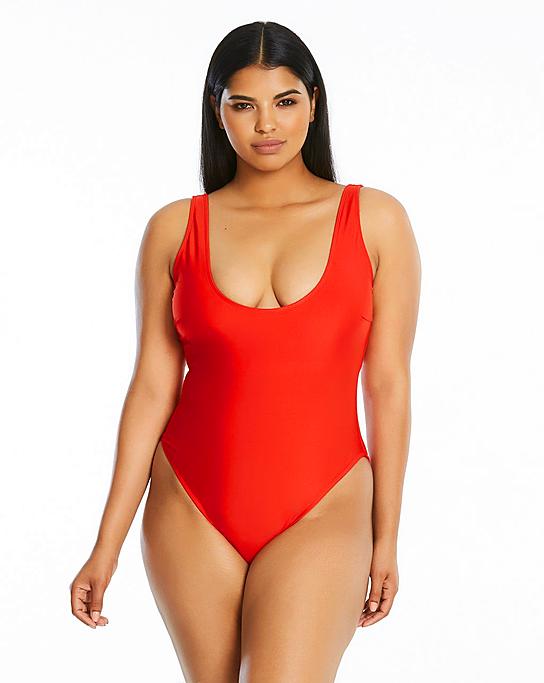 The solid-colored, high-leg, one-piece style isn't quite old enough to be considered retro, but it's close. For those of you old enough to remember Baywatch, this is the TV-created uniform for hot lady lifeguards. Wear this style when your confidence is running high and all the younger girls will wonder where you got your swagger.
Grommets
If you had to put a personality on this season's trending styles, it'd be bubbly for sure. The grommet-embellished swimsuit falls at the other end of the spectrum — in dark and brooding territory.
Admittedly, grommets aren't very practical in swimwear, as they can leave you with goofy tan lines. Just apply sunscreen liberally before you head out to make your own unique swimwear statement this season.
This post was originally published in 2011, and we rewrote it in 2018.