When it's summer, there is no better week than one spent at the beach. The only question is what to wear without repeat in a look that doesn't drag your bank account in to the red. Here are my five favorite places to get different looks for a week at the beach!
Take These Pieces with You for a Complete, 5-day Beach Outfits Galore!
1. Cover-Up: The first beach must-have look is the casual dress. Throw this one over your suit before dinner or when you've had enough sun for the day. My favorite store for summer dresses is Francesca's.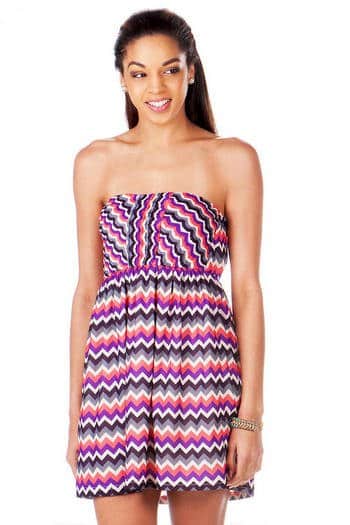 Try this cute striped number for $38.
2. Shorts: Since 4th of July is right around the corner, I figure the next best item to wear to the beach is something related to the flag. Check out these american flag shorts from Forever 21 for $27.80.
3. Bikini: I love the pieces available at Urban Outfitters. Ranging from bikini to tankini, full-suit or strappy, Urban Outfitters has a range of water-ready suits for all sizes, shapes, and budgets.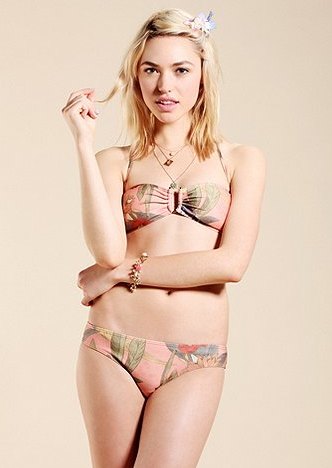 I love this mis-matched number for $38.
4. Flips: Nothing says summer at the beach like a good (or a few) pairs of sandals. I'm the biggest fan of Havaianas, and I'm particularly obsessed with the thin-strapped, bronze-toned ones with awesome foot-bed patterns.
5. Hat: The more you protect your skin, the more you can stay in the sun. Every gal needs to have a floppy summer hat, and my favorite this summer is from JCrew. Pink, floppy, and totally adorable – the best part is that it's only $34.50.