It's not exactly newsflash-knowledge that style sits pretty high on the list of things that matter to a fashionista. But that doesn't mean a girl's gotta suffer! With sporty chic becoming a mainstay amongst the fash-pack, options abound for those who want an au courant look without an uncomfortable feel. Here are some options for you to conveniently peruse.
Stay Stylish and Comfortable!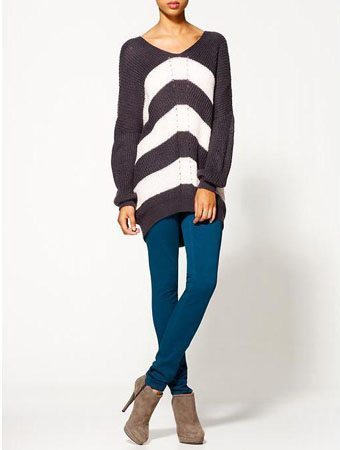 Stripe Pullover Sweater, $94 from Piperlime
In style lingo, the term slouch refers to a loose-fitting, relaxed silhouette. We've seen the look all over our must-reads for awhile now, and it's become a key trend for comfort seekers. To pull off anything slouchy, you've got to contrast the baggy shape with a slim, or structured piece. In other words, keep your boyfriend jeans away from your oversized sweater! Reach instead for leggings or skinny pants. A form-fitting trouser looks extra sharp when grounded with a knee-high buckle boot. And to really up the ante in the style department, top on a big brim floppy hat.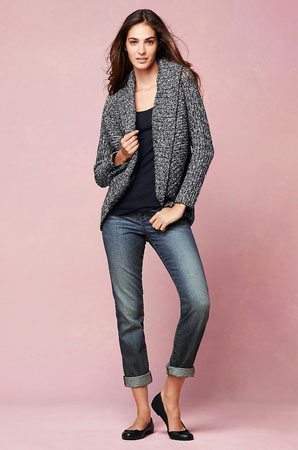 Dark Pacific Wash Boyfriend Jeans, $89 from Talbots
So what about those boyfriend jeans? Both comfy and vintage-y cool, the worn-in look should most definitely be included in your stylishly comfy wardrobe. If you're one of those women who doesn't equate sky high heels with blisters, then this is your chance – step into those stilettos for a sexy finish! Just don't forget to cuff the jeans for ankle display. If you prefer something a bit less high, then go for the brogue or oxford. It's retro and fresh all in one. A fitted tee layered with a classic Chanel-ish jacket gives the lady-like touch that pulls the look together.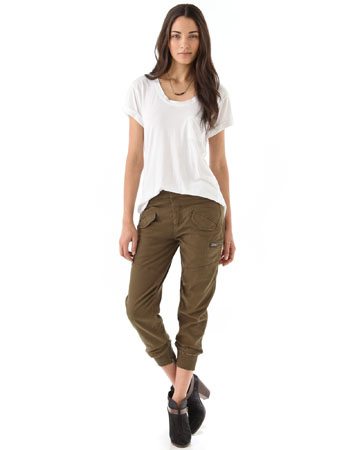 Utility Pants in Dark Olive by Black Denim, $88 from Shopbop
Yes, the title of this post is How to Stay Stylish In Ultimate Comfort Without Wearing Sweats, but it should probably be noted that sweats are kind of happening right now! Designers like Alexander Wang and Isabel Marant kicked off the trend years ago, and we are psyched to say that it's still going strong! Rebranded as low slung trousers or slouch pants – the fit is slimmer, but the comfort level is absolutely the same. Pair yours with a dressy blazer and stacked booties (the best heel for comfort!) for a lived-in, right now look.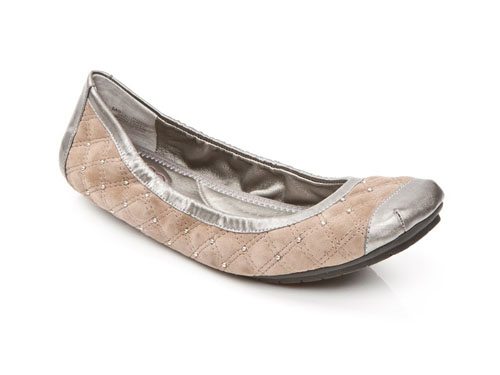 Scarlett Shoe, $89 from Me Too
Great news for heel haters, flats are having a moment! Whether you choose an embellished ballet style, or a low ankle boot, your feet will be loving life close to the ground.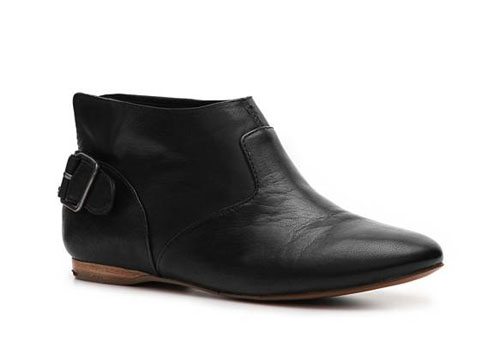 Report Georgina Bootie, $69.95 from DSW
These supercool low booties totally work with skinny pants, but try a long and flowy dress instead for a flattering and unexpected twist.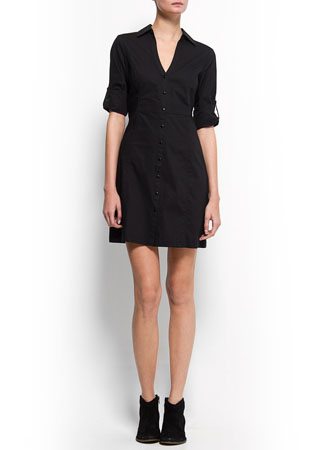 Women's Fitted Shirt Dress, $49.99 from Mango
Since effortless is the name of the game for creatures of comfort, nothing compares to the one-shot wonder of a shirt dress. As easy as button, belt and go, the shirt dress literally makes getting dressed a cinch. Add tights or leggings to fend off the late fall breeze, and layer on an oversize cardigan to bundle up in goodness.
How high does comfort rank in your daily style?