What: Rent the Runway is launching its Wedding Site this week, and TBF attended the exclusive event.
This post may contain affiliate links. See our privacy policy.
What They Say: "The new site will cater to the bride, her bridesmaids, and wedding guests by offering exclusive bridesmaid collections, bridal accessories, and styling services. The bridesmaid collections have been designed exclusively for Rent the Runway Weddings by top designers Badgley Mischka, Robert Rodriguez, and Nicole Miller. Additional non-exclusive styles will be available from Shoshanna and Calypso.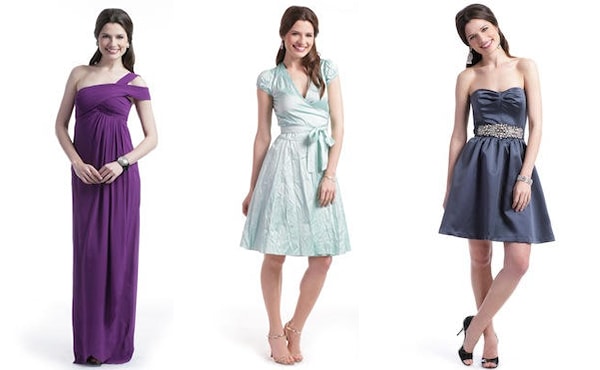 Each designer's bridesmaid collection will offer up to four styles in up to four seasonal colors, allowing the bride to mix-and-match a selection of bridesmaid dresses best suited to her bridal party. Brides will also have the opportunity to personalize her bridesmaid dresses with optional embellishments such as jeweled belts and sashes. Bridesmaid dress rentals will start at $65 and include a one-day fitting in addition to an 8-day rental period.
What We Say: After seeing a preview of the new bridal site, we are definitely impressed, especially for those looking for ways to have a budget wedding. How many times have you been in a bridal party and cringed at the price and, uh, ugliness, of your gown? Rent The Runway has some great basic selections –all cute—and you won't be dropping hundreds for a dress that will become a closet stuffer.
The only unfortunate thing is they aren't doing bridal gowns. If there were one scenario for which you'd want to rent a high-end, designer dress that you otherwise totally couldn't afford, wouldn't it be your wedding dress? Anyway, we still think you should check out the site, think of it as an early bridesmaids gift.
Note: Contributor received a gift bag at the event.