Our content contains affiliate links, so know that we might earn a buck or two if you click and buy :) !
It's one of our favorite times of the year: awards season! And, it was in full swing with the Grammys, Emmys, SAG awards, and Oscars all happening within the past few months. You know we couldn't let too much time pass by before we shared all of our favorite beauty trends that we spotted on the red carpet.
Now, you're probably thinking that these celebrities have fabulous stylists to make them look great on awards night, but don't worry. Several of the best beauty trends can easily be adapted to fit into your everyday look. So, we hope you get some great inspiration from the beauty trends featured below!

Beauty Trends from the Red Carpet
Natural Lips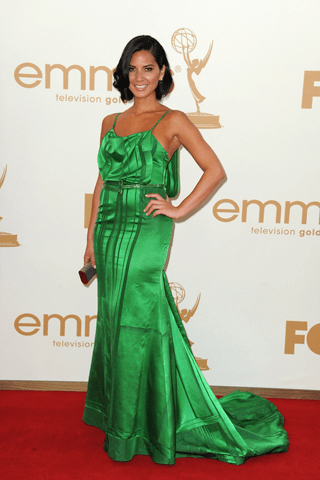 Style.com
Ever since last fall, designers have been pushing the natural look, and we love that so many red carpet stars were embracing their natural beauty. This doesn't mean they went sans makeup, of course. They just focused on earthy tones like browns and greens. And, star after star featured neutral-colored lips. To get the same look, simply try a few shades of lipstick that resemble your actual lip color (and if you're blessed with particularly pink lips, more power to you!)