It's one of our favorite times of the year: awards season! And, it was in full swing with the Grammys, Emmys, SAG awards, and Oscars all happening within the past few months. You know we couldn't let too much time pass by before we shared all of our favorite beauty trends that we spotted on the red carpet.
Now, you're probably thinking that these celebrities have fabulous stylists to make them look great on awards night, but don't worry. Several of the best beauty trends can easily be adapted to fit into your everyday look. So, we hope you get some great inspiration from the beauty trends featured below!
Beauty Trends from the Red Carpet
Natural Lips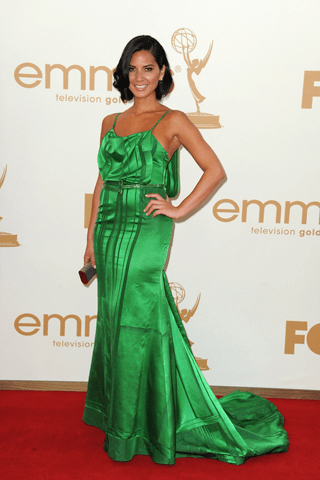 Style.com
Ever since last fall, designers have been pushing the natural look, and we love that so many red carpet stars were embracing their natural beauty. This doesn't mean they went sans makeup, of course. They just focused on earthy tones like browns and greens. And, star after star featured neutral-colored lips. To get the same look, simply try a few shades of lipstick that resemble your actual lip color (and if you're blessed with particularly pink lips, more power to you!)
Bangs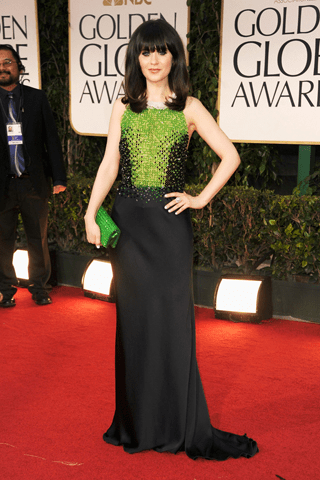 Style.com
One of the fun trends that's completely in right now are bangs. (Katy Perry rocks them particularly well, don't you think?) We saw several stars sporting these thick bangs across their foreheads, as opposed to wispy side bangs that have been popular in the past few years. If you want to emulate this look but are afraid to get out the scissors, try clip on bangs like these by Jessica Simpson.
Radiant Skin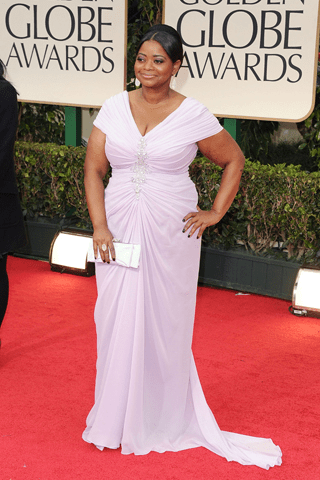 Style.com
Healthy skin is always in style, and these stars seem to have a special glow. This video by a celebrity skin care expert explains that gorgeous red carpet skin isn't just the result of a simple product or special type of makeup. It's something that has to be cared for often and repeated over time to achieve. So, exfoliate regularly (between once and twice a week), drink plenty of water, and try to choose natural products that don't have harsh chemicals that can irritate the skin.
Straight Hair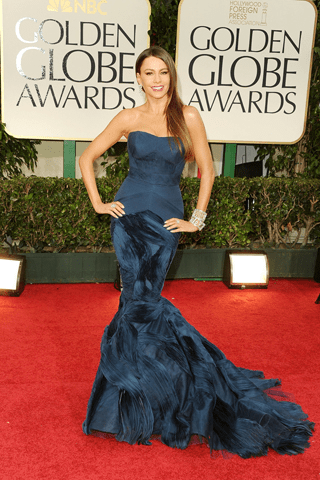 Style.com
While there were many updos to be admired at each of these award shows, some stars went for sleek, straight hair. We love how this is a no fuss, no fluff, easy look to achieve. If you have curly hair, try applying anti-frizz creams to your hair while it is still wet. Then, blow it dry straight and go over it with a high quality ceramic straightener. Secure with extra hold hairspray.
Dramatic Nails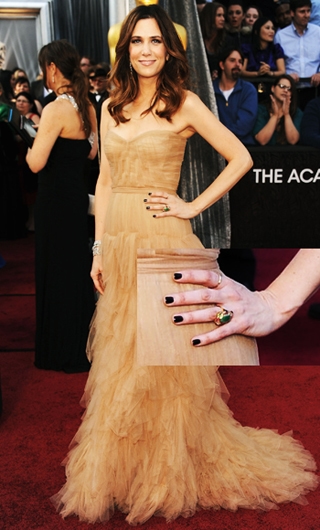 Style.com
The nail colors on the red carpet really covered a variety of looks. There were definitely the two extremes, like black nails and white nails. But, there were also many celebrities who embraced neutral nails, similar to those seen on many of the models that walked in the fall 2012 fashion week shows.
Are you embracing the natural beauty trends that are popular right now?