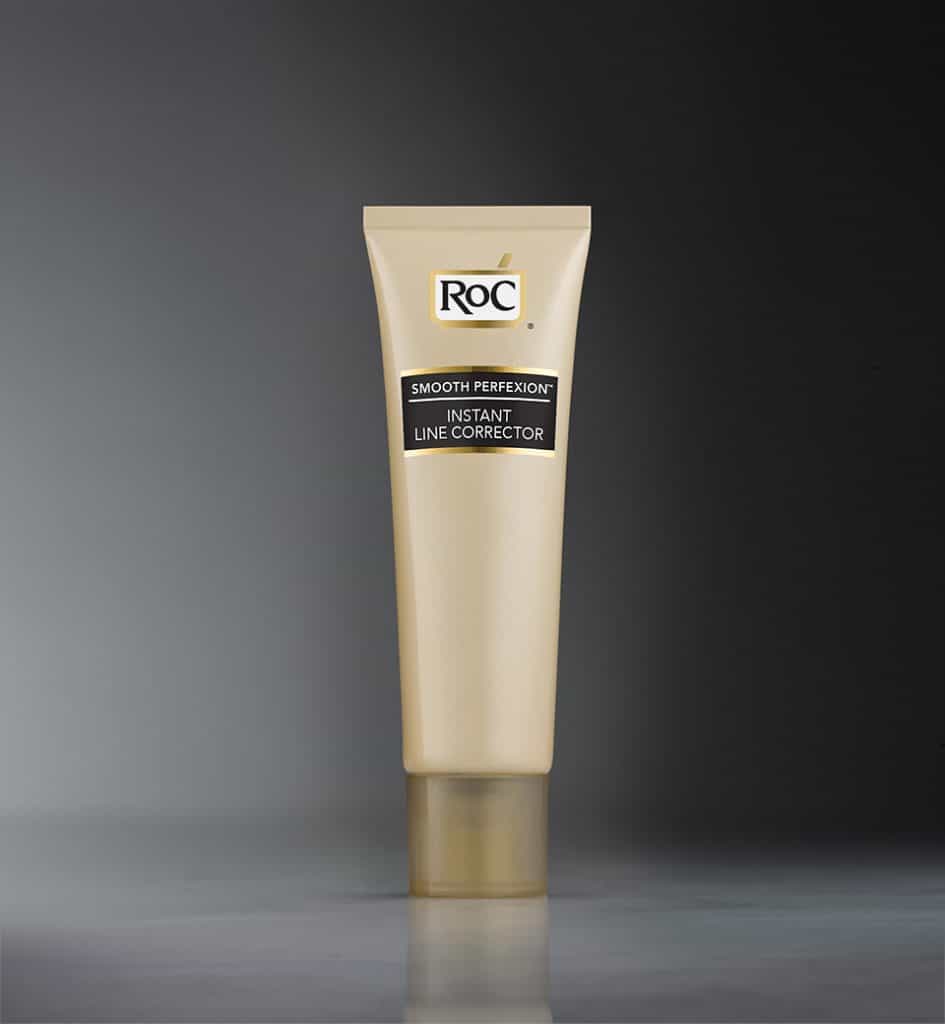 This post may contain affiliate links, which means I earn a small commission if you click and buy something (at no cost to you). See our privacy policy.
Ladies, I am a RoC Ambassador, which means I am compensated to try RoC products and share my experiences. All opinions are my own.
Three weeks ago, the good folks at RoC sent me a free bottle of RoC SMOOTH PERFEXION Instant Line Corrector to try out. The promise on the package is pretty bold: the product smoothes fine lines and wrinkles so makeup becomes optional. That's an intriguing claim from a product that retails for $22.99.
First Use: Product Look and Feel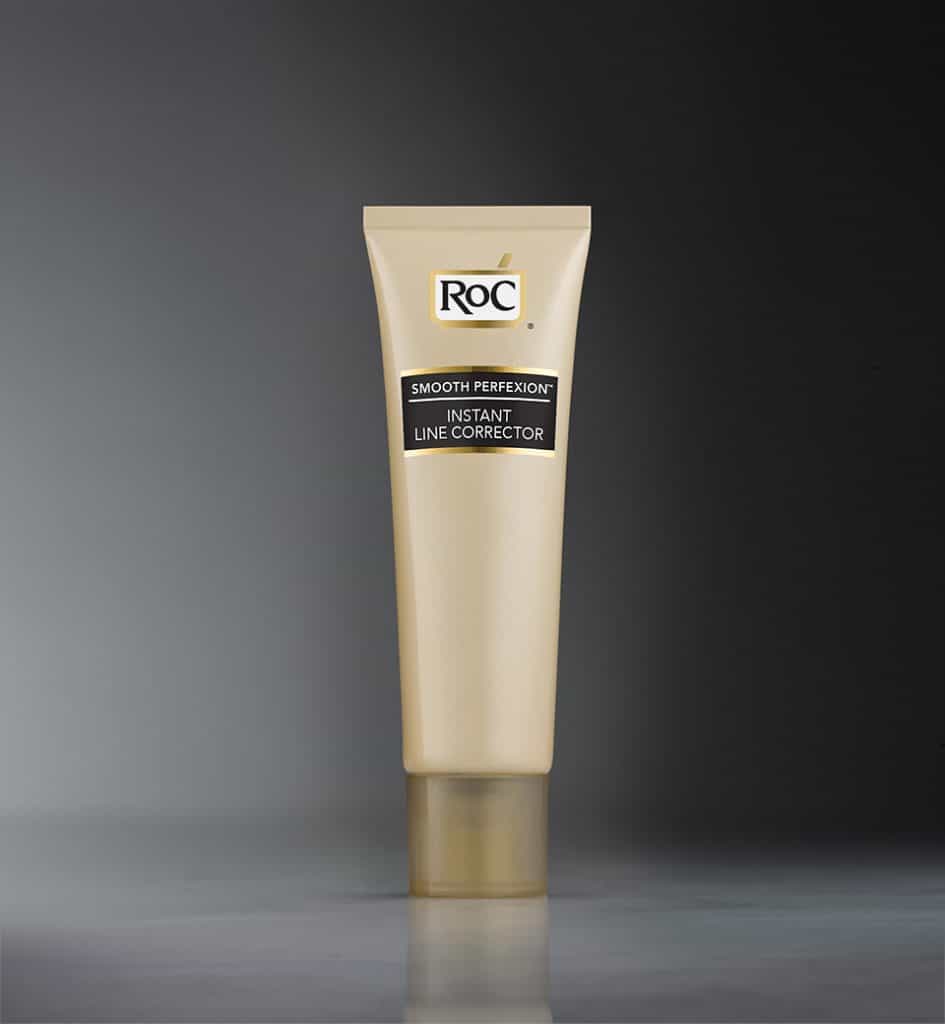 First off, RoC SMOOTH PERFEXION Instant Line Corrector is unlike other serums or creams I've used. It has a thick texture out of the bottle and is charcoal grey in color. The smell is, well, a little odd. I can't describe it, but it definitely was not what I expected — given my experience with other RoC products. The scent does dissipate quickly, so I didn't dwell on it in that first use.
I put a blob of the product on my fingertips and then smoothed it on my face. The feel of it on my skin was pretty amazing. It's lightweight and silky—even sort of powdery, like a good makeup primer. The immediate effect is a smoother, more diffused look to my skin. My makeup went on very well over the top of SMOOTH PERFEXION, which is always a plus
Over Time: Makeup Optional?
I know this is the question you want me to answer: does continued use of SMOOTH PERFEXION really allow makeup to be optional? Here's what I can tell you. I used SMOOTH PERFEXION for two weeks and then stopped wearing makeup. I made a point of doing this for two reasons:
To see how I'd feel about using this product instead of wearing makeup
To see if I would get any of those obnoxious questions people ask when you look terrible, like, "are you tired?" Or, "everything ok with you?"
In the short time I've been using it, SMOOTH PERFEXION has definitely had a positive impact on my skin. This positive impact has been noticeable enough that I'm not wearing foundation every day anymore and I have no qualms about it.
Those forehead lines that stress me out seem a little less noticeable. On top of that, no one asked me any of those 'obnoxious questions' as referenced above. It's crazy to think that I dropped foundation from my routine and not a single person noticed.
Caveats
I was using a powder, mineral-style foundation, and I just generally prefer a sheer, more natural look. If you use a full coverage foundation that delivers flawless Hollywood-style skin, you may not be as quick to drop the makeup. I will say that SMOOTH PERFEXION with my makeup is still a winning combination for me, and that might be your experience as well.
Lastly, I have been using other RoC products as part of my daily routine. You can read about the initial package of products I received from RoC here. My skin has an improved texture and brightness generally, and SMOOTH PERFEXION seems to have helped that along. By the way, I was recently running low on my free supply so I just went out and restocked out of my own pocket
Ladies, if you've used RoC skincare products, share your experiences in the comments!
Did you like this article? Try Looking Great for Your Age — Why It's Not a Good Thing (Sponsored)