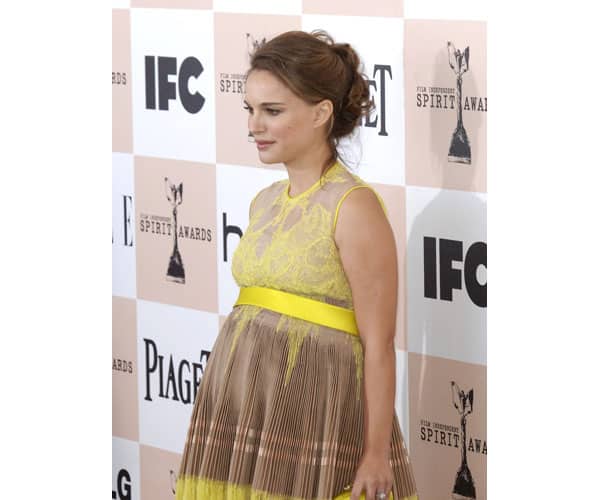 Natalie Portman is one of the coolest people in Hollywood. The Academy Award (and just about every other award) winner has one of the most diverse resumes in the business, a hot romance with fiance Benjamin Millepied and even a degree from Harvard. And now, she's got a baby on the way!
We've always loved Portman's elegant style, but since her pregnancy, the star's red carpet performance has been so fabulous, it rivals Black Swan. You, too, can have award-winning style even when you're carrying a few extra pounds in the middle. Just follow the pitter-patter of Natalie's well-dressed feet.

1. Choose dresses that cinch at your new waist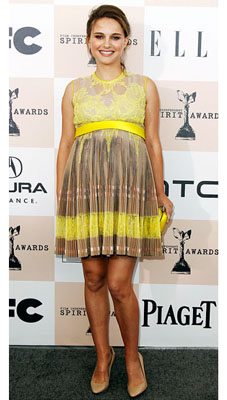 Credit: Danny Moloshok /Reuters/Landov
How cute was Natalie at the Spirit Awards? We loved her dress for it's fun patterns and bright hue, but what made her look fabulous in it was how it flattered her figure. Newsflash: while your tummy has grown exponentially, the rest of you hasn't changed that much. Show the world you're still the same you in dresses and tops that hug your chest and cinch right above your belly.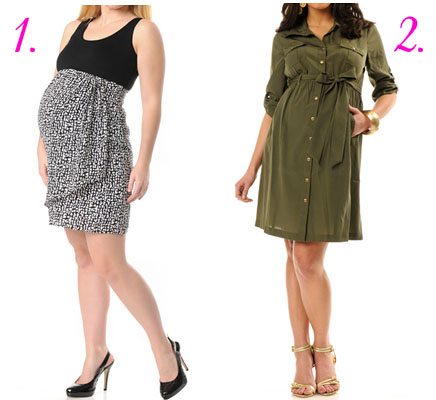 1. Sleeveless Babydoll Dress, $90, A Pea in the Pod
2. Button-Front Maternity Dress, $40, Motherhood Maternity
2. Draw attention upward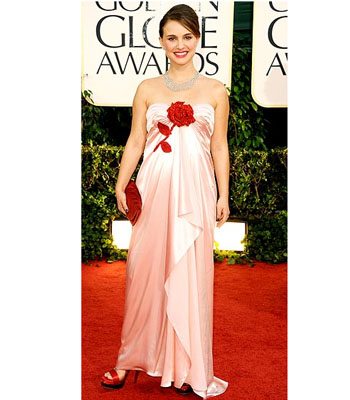 Credit: Frazer Harrison/Getty
Yes, Portman's Golden Globes look was the victim of some mixed reviews, but whatever your thoughts were on her get-up, you have to admit she got one thing very right: she drew attention toward her face. Natalie is proud of her baby bump, but she still wants people looking at her, not her belly, so she consistently steps out in bold lipstick, brilliant necklaces and dresses with detailing around the neck. Do the same, and keep all eyes on your, well, eyes.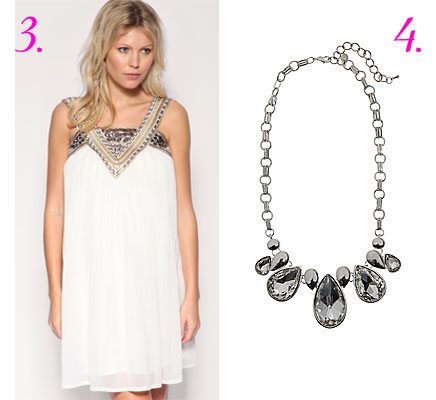 3. Embellished Neck Swing Dress, $98.62, Asos
4. Ploense Necklace, $16, Aldo Shoes
3. Get the look for less
Credit: John Shearer/Getty
Natalie's never been a fashion snob. The A-list actress has been working the red carpet in shoes from Aldo and dresses from Target for years. Nothing's changed since her pregnancy began, as evidenced by this white frock from H&M. You've never had to spend gobs of money to look chic, so why start now? You can find cute babydoll dresses at stores you've always loved.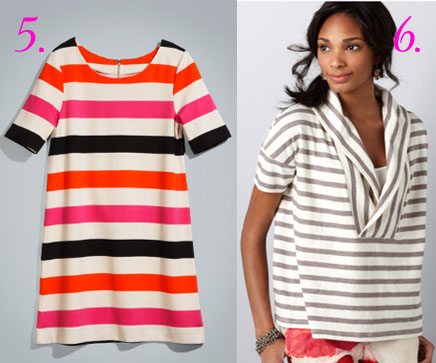 5. Striped Dress, $30, H&M
6. Striped Oversize Top, $44.50, LOFT
4. Show everyone you've still got it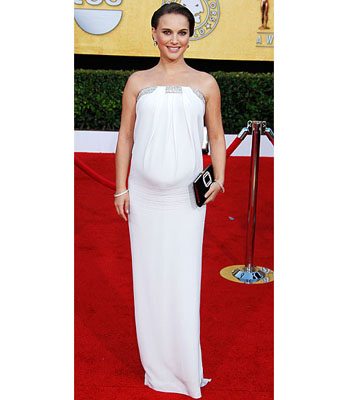 Credit: Jeff Vespa/WireImage
We hate to be cheesy, but we can't be the only ones with the words "hot mama" stuck in our heads right now. She may have a bulging belly, but Natalie looks white-hot in this dress at the SAG awards. The star showed off her svelte shoulders and highlighted her slim hips, almost causing us to forget her growing tummy. Being pregnant doesn't limit your fashion choices to empire-waist dresses and mom-to-be jeans. Show off the same features you've always been proud of in clothes that slide smoothly right over your bump.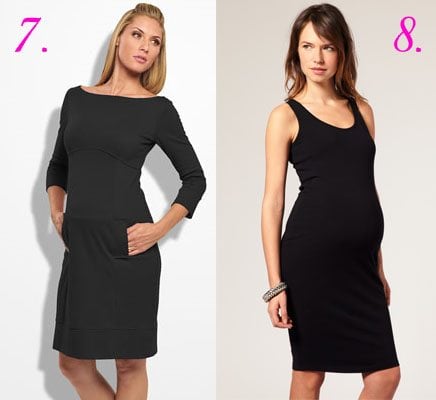 7. Olian Maternity Ponte Knit Dress, $64.90, Nordstrom
8. Body-Conscious Midi Dress, $44.83, Asos
5. Stay smiling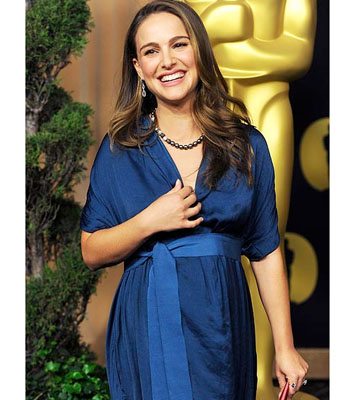 Credit: Gabriel Bouys/AFP/Getty
We know: your feet are killing you, your favorite jeans are like five sizes too small and you have to pee about every ten minutes. Somedays, you may not feel like your sexy self, but trust us when we say that the pregnancy glow isn't a myth– you're more beautiful than ever. With that knockout smile, Natalie's never been more stunning, and the same is true for you. This is one of the most special times of your life, so enjoy it, you gorgeous girl, you.