Being a mom is one of the hardest jobs in the world. Even Oprah agrees, and when Oprah agrees, you know it's true! Being a mom requires acts of selflessness and sacrifice. Most moms become so engrossed in making sure the kids have everything they need that they forget about their own personal needs. Some moms dress way too young for their age or way too old. (We're not sure what's worse.) Even if your mama's quite stylish, it's nice to spend some quality time with her for a gal's only, makeover day out.
Let TBF walk you through revamping your mom's style without making her feel like she's on an episode of What Not To Wear.

This post may contain affiliate links. See our privacy policy.
Most women are so used to their current style that they can become reluctant to accept change. We suggest inviting your mama out for a mother/daughter day. Tell her you have been dying for a new look and thought it would be a great idea if you both got new looks together.
Give Your Mother a Makeover!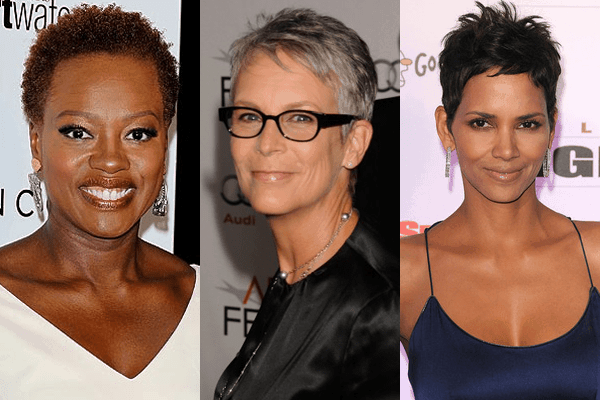 The makeover should begin with the hair.

Hair

Credit: PeopleStyleWatch.com; LifeGoesStrong.com; RealBeauty.com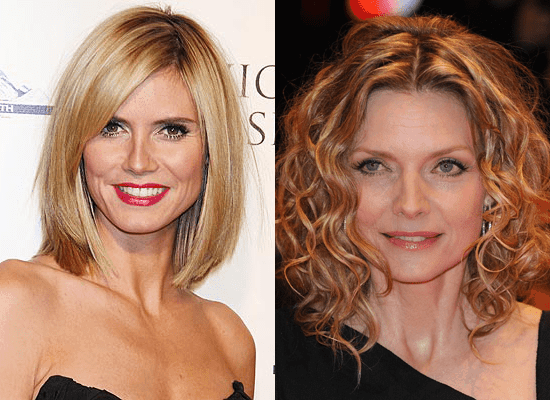 A new cut or even a much needed trim can transform your mom's look. If she has short hair, see if she would be interested in trying a sassy short do like a pixie cut a la Jamie Lee Curtis or a longer spiked style like Halle Berry. For African American women, going natural has become very popular. So, if your mom has been wanting to embrace her natural kinks and curls, then have her take some cues from Oscar-nominated actress Viola Davis, who recently unveiled her natural locks.

Credit: Women's Hair; Elle Ink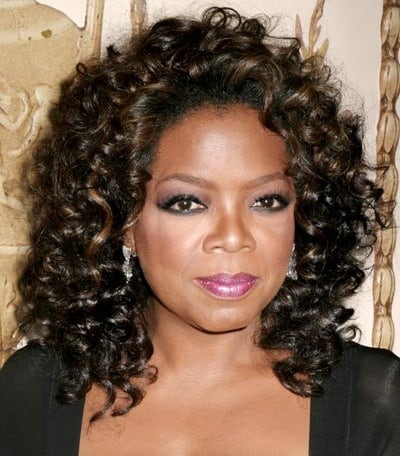 If she has shoulder length hair, a bob is an easy style that she could wear sleek during the day like Heidi Klum and glam at night by adding ringlet curls like Michelle Pfeiffer.

Credit: Best Hairstyle-s on Blogspot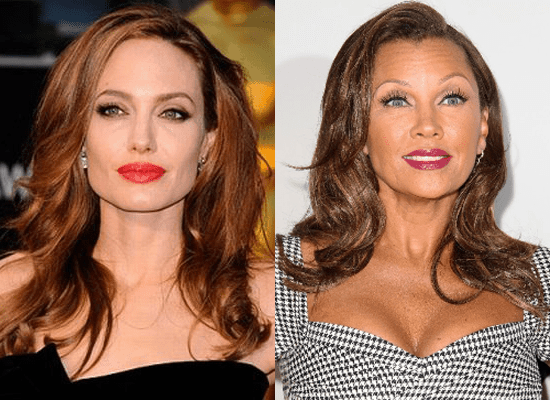 For a more va va voom look, Oprah's spiral curls with golden brown highlights around the face are perfect for a modern, contemporary look.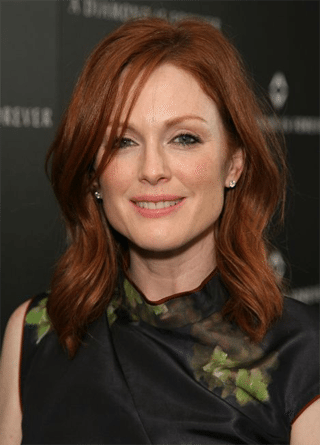 If your mom has long hair, then all she may need is a healthy trim or a few layers around the face for a modern look like Angelina Jolie or Vanessa Williams.

Credit: Rotten Tomatoes
Get her to brighten up that dull hair color too. Redhead Julianne Moore keeps her locks rich and vibrant in color.

Credit: Zimbio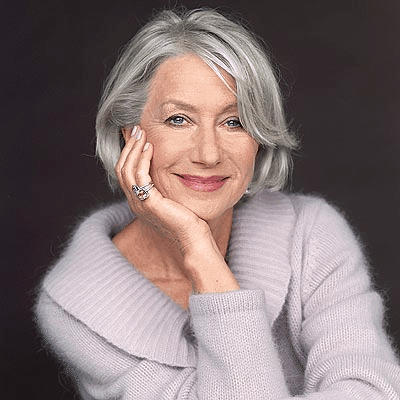 Demi Moore also keeps her dark locks rich and shiny.

Credit: Hairstyle-Blog.com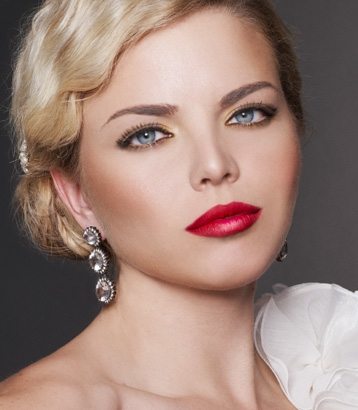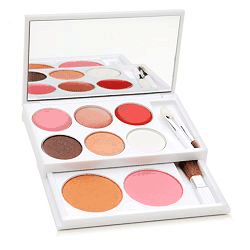 And if your mom is proud and gray, show her how to update her gorgeous gray color like Helen Mirren.
At the end of the day, you want to make sure she gets a style that she will be comfortable with and that's manageable.

Makeup

Credit: Squidoo

If your mom is not afraid of makeup and loves to pile it on, then try getting her to tone things down by taking her to the nearest department store makeup counter and have a makeup artist show her what the new trends in makeup are and how to incorporate them into her daily routine. For example, trying a bold lip with neutral makeup instead of bold lips and bold eyes.

Napoleon Perdis Palette $15 from Drugstore.com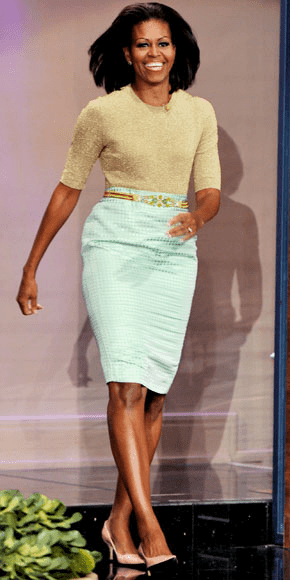 If your mom doesn't wear any makeup, then introduce her to the 5-minute face. Let her know all she needs is a little palette that has eyeshadow, lip gloss, and blush. Finish off with mascara and she's done. A makeup palette will make it easy for her to put her best face forward without spending an hour doing her makeup.

Clothes

Take your mom to stores that she doesn't normally shop at to help her see what's new and in style. You don't want to give your mom a style that she's not comfortable in so all you need to do is enhance or refine the style she already has. Acquaint her with universally flattering silhouettes and trends that she can add to her current wardrobe.
Here are a few celebrities that have great personal style that we are sure your mom will look awesome in:

Credit: InStyle.com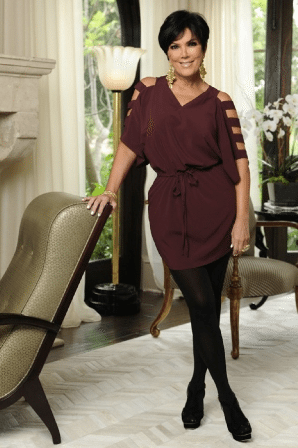 Michelle Obama is the epitome of fantastic mom style. Whether she's planting a garden or riding along with the President on press tours, she always looks pulled together. She wears everything from colored pencil skirts to flowing floral dresses.

Credit: Celebuzz.com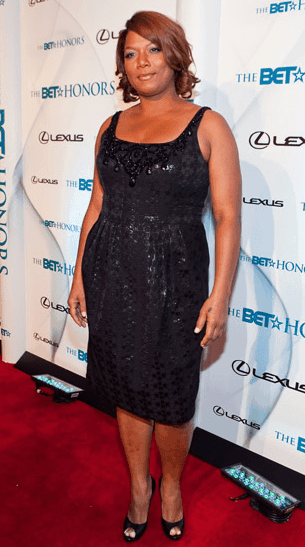 If your mom is a little spunky, then she may want to get a few style cues from mom of six Kris Jenner, who currently has her own line on QVC.

Credit: Thicksational.com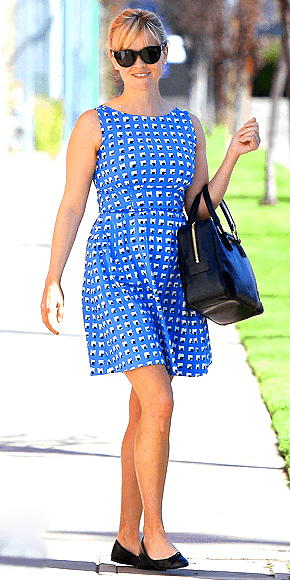 If your mom is plus size, Queen Latifah is a wonderful example of how to dress your curves. Her clothes always fit as if they were tailored for her body. Structured pieces are key to getting the best look for your curves.

Credit: PeopleStyleWatch.com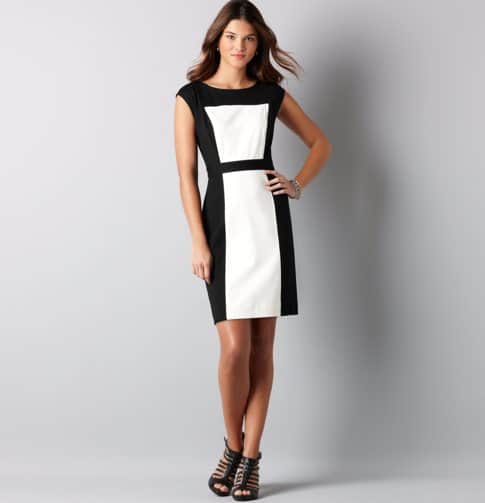 If your mom is not into heels or looking super duper made up, then she should check out Reese Witherspoon's casual mommy style. Reese's style is all about comfort and ease. She loves denim jackets over dresses and you rarely see her without a fun pair of flats. She utilizes accessories like hats and sunglasses for a youthful flair.
Here are a few more styles and trends that will help kick start your mom's new wardrobe

Colorblocking

Stripe Panel Ponte Shift, $79.50 from Loft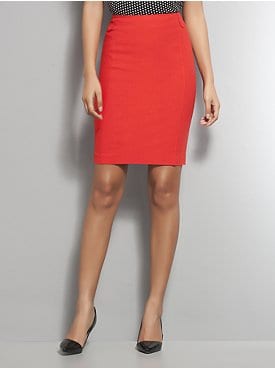 Bright-Colored bottoms

Stretchy Linen Seamed Pencil Skirt, $42 from NY & Company
Add color to her wardrobe with classic pieces. A red pencil skirt will do the trick.

Dark denim

Women's Straight-Leg Jeans, $20 from Old Navy
Get rid of the mom and low rise jeans. Go for a modern straight leg pair.
After the makeover is complete, take your stylish mama out for a cocktail (or two or three), but don't be alarmed if you guys notice a whole lotta male attention going her way!