This post may contain affiliate links. See our privacy policy.
According to a March 9, 2000, FDA report (revised October 15, 2002), "Consumers should be aware that make up expiration dates are simply 'rules of thumb. That means a product's safety may expire long before the expiration date if the product has not been properly stored.
Cosmetics that have been improperly stored may deteriorate substantially before the expiration date. Examples of improper storage:
exposed to high temperatures
exposed to sunlight
opened and examined by consumers prior to final sale
On the other hand, products stored under ideal conditions may be acceptable long after the expiration date has been reached.
Make Up Expiration Dates
Foundation expiration
Sorry, girls. Your foundation will only last three to six months.
Concealer expiration
Wand applicator concealers should be tossed within six months since they're likely to grow bacteria. Stick, twist-up tubes, or compact concealers can last up to 12 months, especially if you use a makeup brush to apply the product.
Pressed powder cosmetics expiration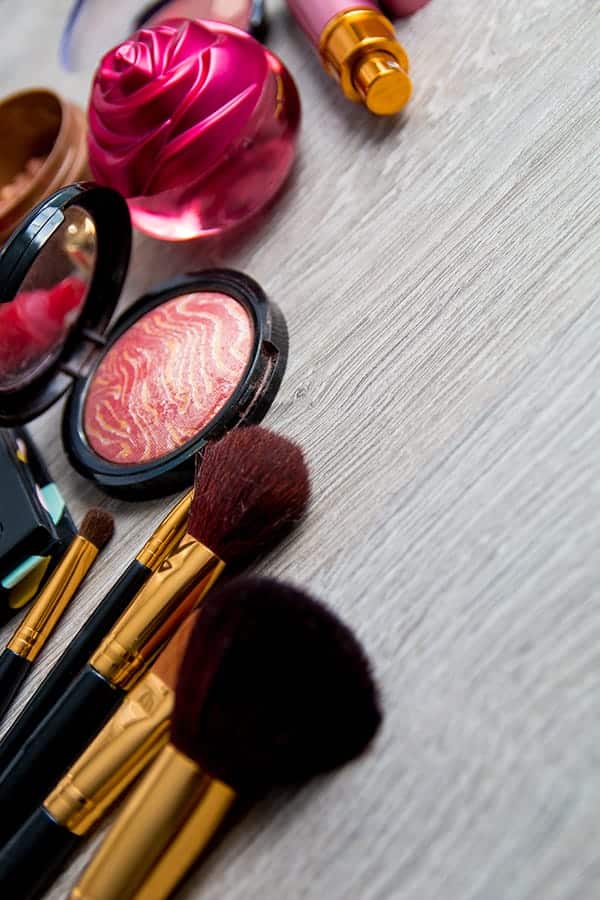 Facial powder, blush and eyeshadow should be thrown out after one year. If you get an eye infection, however, you'll have to toss out any eyeshadow you've used. That keeps you from re-infecting yourself.
Lip gloss and lipstick
Sadly, your lip products should only stick around for one year.
Mascara
You should always replace mascara after three months. Or, immediately if it becomes dry, or you develop an eye infection. Don't ever
share mascara.
Eye and lip pencils
If you sharpen your makeup pencils every few days, they can last a year or longer. It's time to trash them when they become dry, crumbly, and hard to apply.
All-natural cosmetics
Because these products do not contain preservatives, they should be used or discarded within six months.
More makeup preservation tips
Don't ever share cosmetics.
Don't put your fingers into the product. Use the applicator provided, or a makeup sponge.
Keep containers tightly closed. Store them in a cool, dry place.
Don't use water or saliva to ease the application of a product. Doing so introduces bacteria into the product, which can cause a host of problems.
Immediately toss the product out if there is a change of color, texture or consistency; if the ingredients settle or separate; or if an odor develops.