This post may contain affiliate links. See our privacy policy.
There's nothing like the thrill of snapping up the must-have beauty item du jour. You know the one — it's all over Instagram, everyone wants it, and you won't rest until it's in your arsenal.
The problem? It likely costs a small fortune.
No one said it was cheap to get glam, but it turns out you don't have to blow your budget to elevate your regimen after all. Here are 10 essential beauty products that all come in at under $10 a pop. Translation: You can buy all of them without a hint of buyer's remorse.
1. Sally Hansen Miracle Gel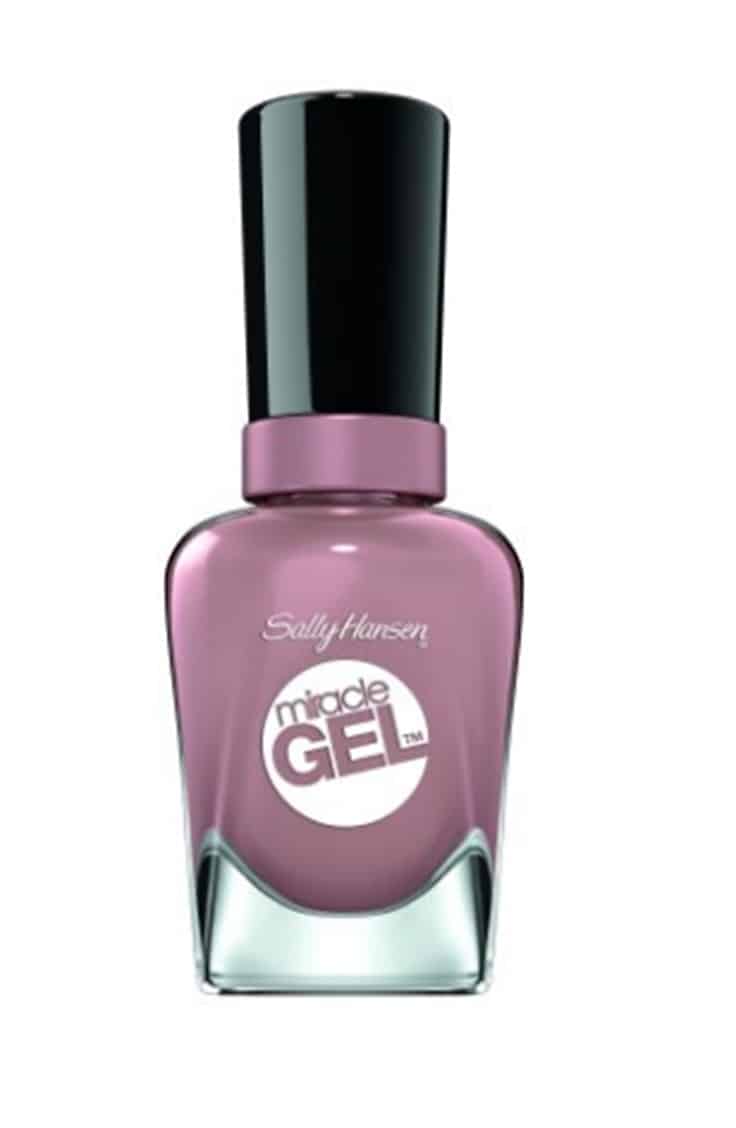 Oh, hey, perfect nails! You can't go wrong with a product that gives you the mani of your dreams without requiring a trip to the salon and UV lights.
This breakthrough nail polish does it all for you by combining the power of long-lasting gel with the simplicity of regular polish. That means it lasts and lasts — but is easy to remove with regular old non-acetone remover. Score.
2. Coty Airspun Loose Face Powder
You may have memories of watching your mom or grandma fluff on this retro powder some decades ago. The cult favorite continues to reign supreme even today — it sets makeup like a dream, soaks up pesky oil, and leaves your skin flawless from AM to PM.
3. NYX Butter Gloss
Available in dozens of glorious hues, this gloss is a lesson in pure luxe — minus the extravagant price tag. It leaves lips kissed with intensive color and features a soft, pleasant fragrance. Whether you prefer neutral or intense shades, you'll find the right choice in this mix.
4. Garnier Whole Blends Illuminating Shampoo
Exclusive to Walmart, the Garnier Whole Blends Illuminating collection is noteworthy for its incredible fragrance that strongly resembles the original and long gone Clairol Herbal Essence shampoo. It leaves hair super soft, and a jumbo bottle lasts for quite a while.
5. Burt's Bees Conditioning Lip Scrub
Consider this the product you didn't know you needed. Infused with nourishing oils that soothe and hydrate on contact, the scrub is formulated with gentle honey crystals that gently slough away dead skin to leave your pout softer than ever.
6. OGX Coconut Coffee Scrub
The recipe is pretty simple. You're up at some ungodly hour and can barely keep your eyes open as you stumble into the bathroom. The only thing that has the potential to wake you up is something new and exciting in the shower — something like this indulgent scrub/body wash scented with an irresistible blend of coconut oil and arabica coffee. You're welcome.
7. e.l.f. Glow Primer Stick
Everything seems a little easier when you discover a product that works overtime to deliver serious, targeted results. Packed into this sleek little swizzle stick are coconut and shea butters, which hydrate your complexion on contact while producing a natural glow that instantly illuminates even the dullest skin.
See our e.l.f. makeup review here.
8. Botanics All Bright Cleansing Wipes
Tracking down facial cleansing wipes that are as effective as they are economical is surprisingly tough. That's what makes this particular find so intriguing. Each cloth is infused with hibiscus, which contributes to a brighter and more refreshed complexion.
9. Revlon Putty Powder Eye Beam
Every makeup collection benefits from a few playful, think-outside-the-box pieces that place you in a different zone altogether. This mini collection of creamy eye pigments will do just that. Each shade is bright and brilliant, with true staying powder and plenty of shimmer.
10. Makeup Revolution Concealer
If you aren't yet familiar with this powerhouse concealer, it's time to get acquainted. A mere fraction of the price of higher-end alternatives, it provides the staying power that dark circles and hyper-pigmentation demand, and it's available in a whopping 24 colors.
What are your favorite beauty products under $10?
This post was originally written in 2012, and updated in January, 2019.