The following is a guest post from our friends at I-Spy DIY.
Check out this tutorial from Jenni on how to make your own leather bracelet.
Tutorial: DIY Leather Bracelet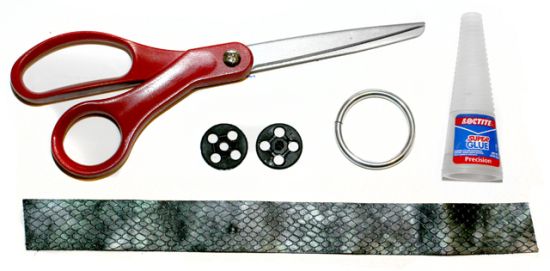 Supplies: Scissors, snaps and faux leather from M&J Trimming, ring, superglue
DIYing with a couple readers in the window of Henri Bendel. Loved meeting so many fantastic ladies who love to craft.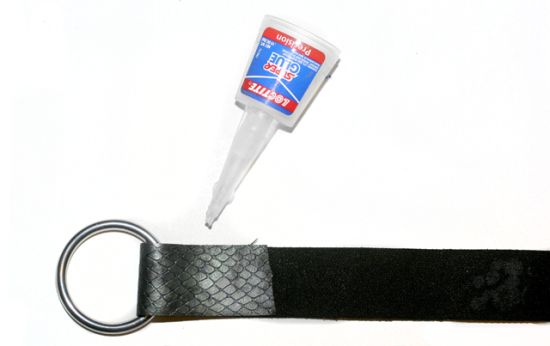 Wrap the leather around the ring and super glue the end down.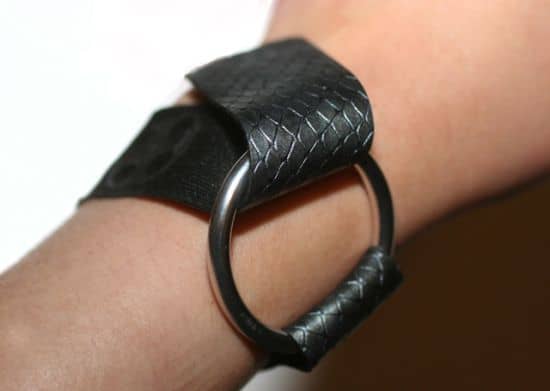 Next wrap onto your wrist, inside out, to measure where you should glue the closure. Pinch the fold of the leather to mark the length.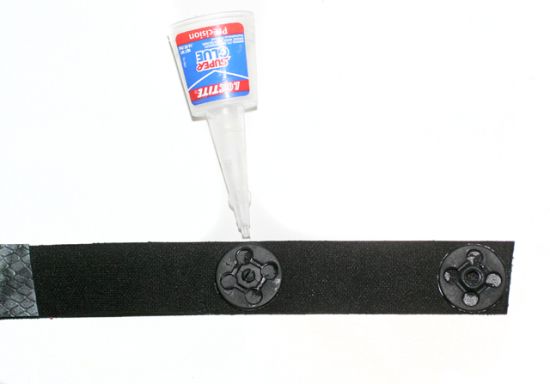 Glue one side of the snap to the opposite end of the bracelet, and then glue the other approximately in the middle, or where the snaps line up when folded at the crease.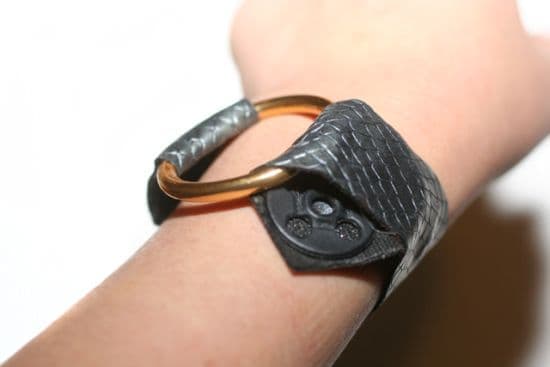 Let dry. Wrap around your wrist and snap on the inside.