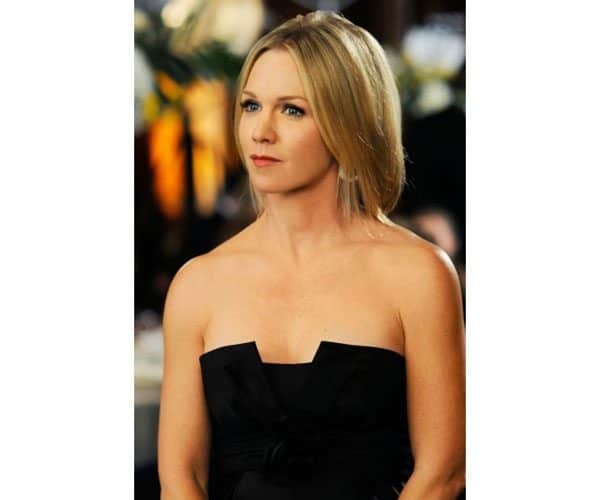 In 1990, she was the pretty, blonde rich b*tch from Beverly Hills with a serious case of stiff '90s hair; matte, pouty lips and an icy glare that could readily shatter anyone who might get in her way. But by 2000, the blonde hair was softer, the eyes less evil and her lipstick four shades lighter. Kelly Taylor, the '90s would have been nothing without you.
The Style of Kelly Taylor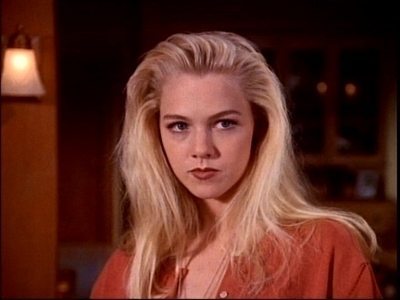 Even if you identified more with Kelly's frenemy Brenda Walsh, sweet and naïve Donna Martin or even bookworm Andrea Zuckerman, you can't deny that Kelly Taylor (played by actress Jennie Garth) on "Beverly Hills, 90210" commanded an unrivaled fashion presence.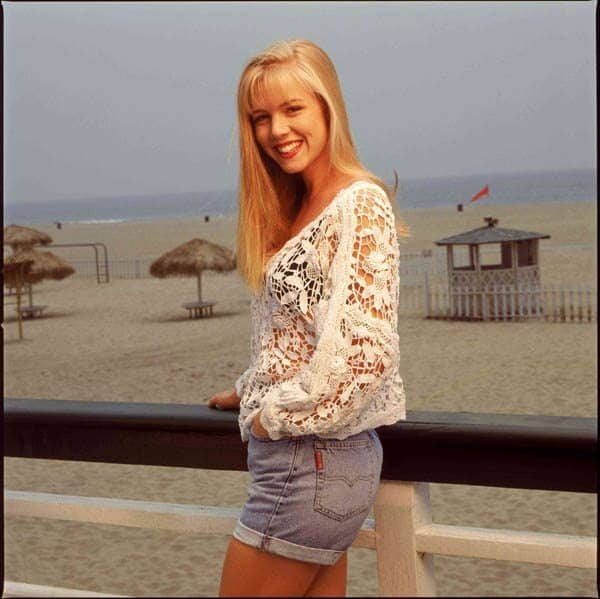 As one of the longest-reigning cast members on "90210," we got to watch the Kelly Taylor fashion plate change for ten glorious years. She started out as a sassy high schooler, styled in jean shorts, crocheted and floral off-the-shoulder tops and primary-colored blazers that signaled the transition from '80s to '90. Later outfits suggested a sexy vamp in satin dresses and tousled hair. By series' end, Kelly Taylor had been taken over by sleek sophistication, with couture-looking cocktail frocks and fitted, cleavage-hinting (or baring in some cases) tops as she morphed into a trendy young career woman.
Any number of young women would attest that their own fashion choices came of age watching Kelly Taylor and her never-ending closet of looks. Hell, some women can tell the passage of time just by looking back to the length of Kelly's coifs over the years (long and slightly feathered/teased in high school and shorter, sleeker and with more body in post-college/early-adulthood).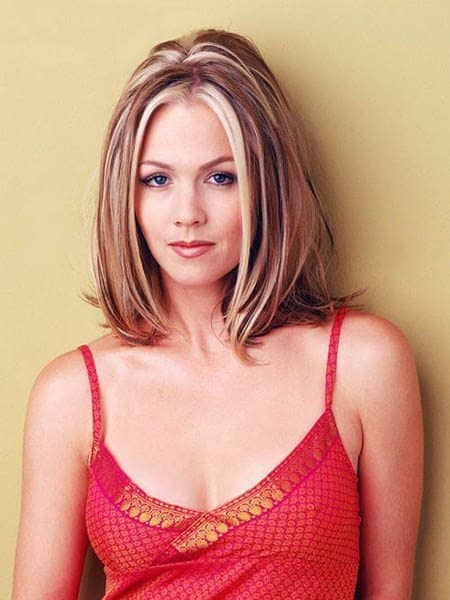 Kelly had it all—money, good looks and style, always catching the likes of Dylan, Brandon or both with a sultry pout of her puss or a wide, girl-next-door grin. While the drama folded in 2000 with the end of the series, Kelly Taylor and her on-trend style did have a brief revival for two seasons on the latest iteration of the Aaron Spelling drama on the CW.
Playing a counselor at her high school alma mater with a hip sense of fashion, Kelly Taylor may have moved on from tights-under-jean-shorts or overalls-cum-jumper looks, but she'll always be the Belle of Beverly Hills in our hearts and closets.