This post may contain affiliate links. See our privacy policy.
Skinny pants, also known as such as leggings, jeggings and skinny jeans, are a high fashion staple. They wear like a blank canvas—you can use them as a base for looks ranging from ultra casual to almost formal. The downside of skinny pants is they can quickly turn into a fashion disaster if not styled correctly.
Avoid the fashion disaster and use these 10 ideas as your handbook on what to wear with skinny pants.
Skinnys + Layers
Leggings can be worn year round, but they are best in the fall and winter with lots of layers. Because leggings are so slim, you can wear lots of extra layers without looking bulky or lumpy. Try layering a sweater and button-down shirt or a loose cardigan, jacket and scarf. Keep things chic by layering in the same color family or with similar patterns.
High-shafted Statement Boots
Even a simple pair of leggings can turn into an extraordinary outfit with a great pair of tall boots. Try flat riding boots with jeggings and a baggy sweater for a casual shopping day. Or, go for skinny jeans with cowboy boots and a jacket for a stylish evening ensemble.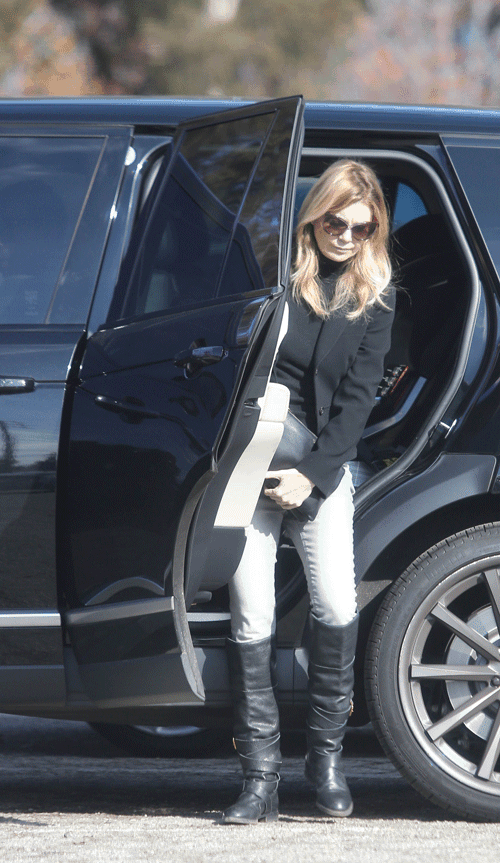 Basic Button-Down
A classic way to wear skinny pants is to pair them with an oversized button-down shirt. This works great with plain black leggings and a solid shirt, or leather jeggings and a tailored shirt for the office. Dark skinny jeans and a patterned button-down make an outfit that is easy to put together, but remains sophisticated and stylish.
Oversized Coat
A large coat looks great with sleek skinny jeans or leggings. Make a statement with an oversized coat in a bright color, pattern, or texture. Think bright reds, bold plaids or even fur detailing. If you'd rather keep things on the down-low, try a pea coat or trench coat.
Mini Dress
Get more mileage from your summer wardrobe by pairing a long t-shirt or mini dress with leggings, jeggings, or skinny jeans during the colder months. Worn alone, this combo makes for a casual and trendy look. You can also layer them with a scarf and booties.
Neutral Prints
Not all leggings have to be solid. Keep in mind patterned leggings can easily go wrong, so stock with neutral prints, such as a light tribal pattern or ombre design. The rest of your outfit should consist of muted colors and limited, basic accessories.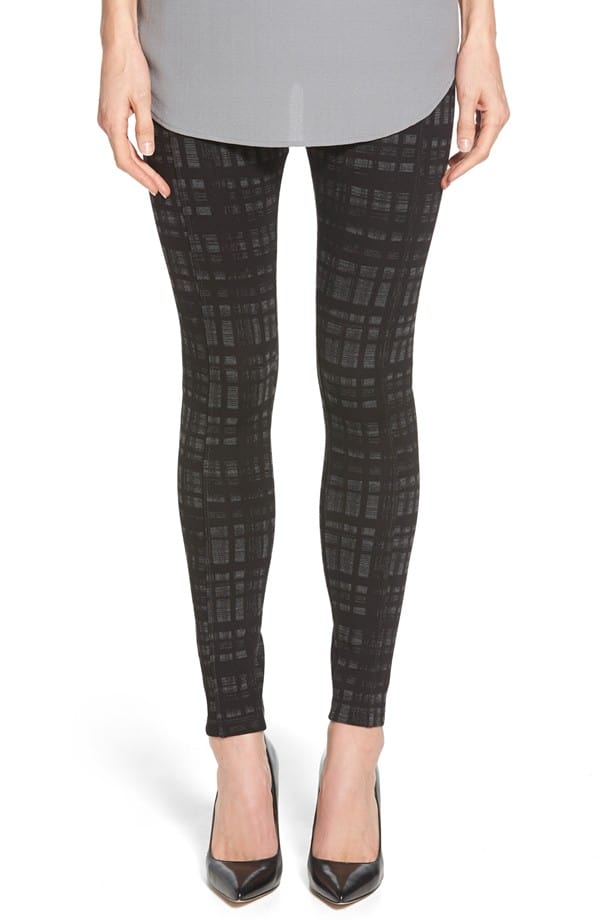 Graphic Tee
For a look that is comfortable and effortless, throw on a cute graphic tee and tennis shoes with your leggings, jeggings, or skinny jeans. It's a great look for running errands, and you'll be able to show off your personal style with a graphic tee that represents who you are.
Ponchos
Blanket scarves and ponchos are hot right now, but they can appear bulky if not worn correctly. Pair your patterned or solid poncho with leggings or skinny jeans for a balanced look. Consider the poncho a statement piece and ditch the other accessories.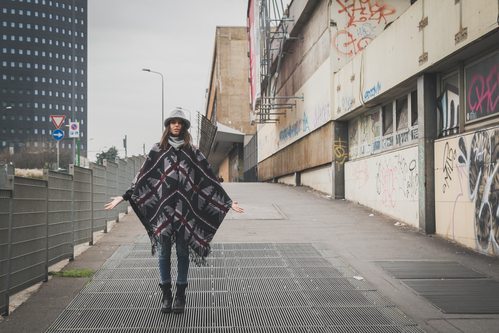 Denim Jacket
A denim jacket is a closet must-have. Wear a looser denim jacket with leggings and a sweater when running errands, or pair a tailored, dark-wash denim jacket with jeggings for slightly dressier ocassions.
Skinny Pants + Blazer
Skinny pants aren't just for casual wear—you can actually turn them into a chic and professional outfit. A tailored blazer and statement necklace works well with dark skinny jeans or textured jeggings with pumps. That's an outfit that will impress in the business casual office environment, or even for a dinner out.
About the author
Jennifer Monahan is a freelance writer and a mom of 2 fantastic kids out of Jackson Hole, Wyoming. When she's not working around the horse and cleaning up after her husband, she likes to keep up and write about the newest fashion trends. You can follow her on twitter @Jenmonahan76