Eyeshadow doesn't have to be a love or hate thing. Lots of my friends forgo wearing it altogether because they're not sure how to make it work for them. Cream or powder? Dark or light?
Other people have zero eyeshadow fear, but unfortunately end up with a Bozo the Clown look as a result. For shame! Ladies, it's time to make your eyes pop. We've got you covered with some easy eyeshadow basics, namely, how to wear eyeshadow like a makeup pro.
Eyeshadow Application Tips
Less is More
Resist the temptation to get heavy-handed. Too much of good thing (my favorite color sapphire blue, for example) can be a bad thing: I used to drown my lids with the color years ago, making me look more like Mimi on the Drew Carey Show than the glam gal I thought I was.
When I caught up with fashion and beauty expert Tai Beauchamp recently, she was all about embracing subtlety. Her advice? "Many women have a tendency to think of the holidays as a time to go all-out with shimmer," Beauchamp said. "They think, 'let me put frost everywhere.' Don't overdo it. Tasteful and soft is key." We think her advice – holiday time or not – makes perfect sense.
Go easy on the eyes with lighter shades or at least, lighter pressure while applying.
Bring out Those Baby Blues (or Browns, or…)
The right eyeshadow shade, just like with clothes, can make eyes pop. But be careful. Just because Emerald is the color of the year, I can't always wear on my eyes what works on my body, or at least glaze my lids in the shade (see Less is More section).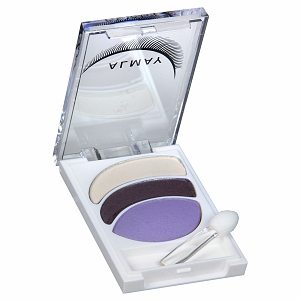 My browns tend to look best with soft blues and plums (yay me: most shades work for brown – and hazel – eyed gals). Lavenders are great for green eyed ladies while neutrals and pink hues make blues pop.
It's also important to be mindful of where shadow is applied. I used to dust a streak of blue across my lid and call it a day. Once I discovered how applying different hues on various parts of my eye area added dimension and made them come alive, I was addicted.
The typical rule of thumb for most ladies? A darker shade on the lid, a medium tone above that (crease) and then a neutral, pale color underneath brows – all within the same family of colors, of course. I've always loved Almay's foolproof shadow, packaged based on eye color and laid out to show what color goes on what part of the eye.
Bases, Everyone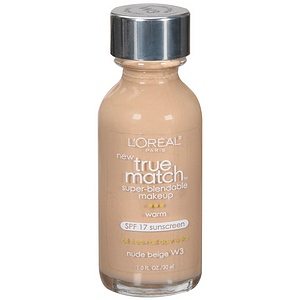 Just like with blush or lip color, the right foundation or liner makes all the difference. Without a foundation on lids, eyeshadow cakes and fades faster. I like to apply the smallest amount of my liquid foundation on my lids and brow bone (no need to get one specifically for eyes – what I use on my face works just fine and saves me money – to get more eyeshadow, ha). Foundation gives my shadow amazing staying power.
Material, Girl
With so many choices out there, what's a gal to do? From creams and shimmers to frosts and powders, it can be overwhelming. Mainly, I'm big not so much on what one feels airy on my lids, but which one works for my eye color, age and of course, lasts long.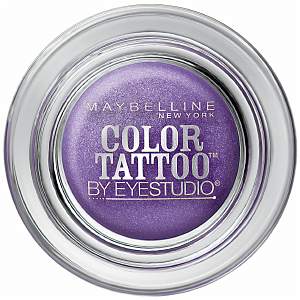 Frosts tend to settle into skin folds, so for those of us experiencing the joys of slightly sagging lids and fine lines (my almost 39-year-old self says very sarcastically), stay away from excess sparkle and shimmer. Creams are wonderful for their staying power, mattes and minerals typically have more pigments so they're often a great choice for getting all HollyGlam and powders are ideal for using on the entire eye or to accentuate only the brow area.
Go ahead and experiment. I was like a kid in a candy store testing out different materials and finding what worked best for me. Have fun!
The Right Time, the Right Place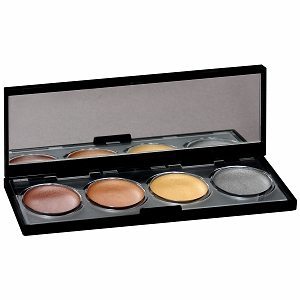 We've all seen her. She walks into the Monday morning meeting looking more like she should have a balloon in her hand than a budget report. There's something about how an overdone eye (I'm talking waaaay overdone) during the day can take a lady from colleague to clown in an instant. If I'm going out after work, I wear a lighter shade of the color I plan to wear out later, then just amp it up before heading out. Think: heather gray powder on lids during work, then a heavier application just before meeting friends. Often, I'll bring a significantly darker color and texture type (I'm wild about charcoal/pewter creams) to work to create a dramatic effect for the evening hours.
What are some of your go-to tips for wearing eyeshadow?