This post may contain affiliate links. See our privacy policy.
Trends naturally come and go. One season you're instructed to wear a single hue from tip to toe, the next you're advised to rock the boldest and brightest hues of the spectrum. This year, it's definitely the latter that wins the color contest. But what's the best way to wear bright colors if you're generally accustomed to neutrals and generally more understated options? Keep these style-conscious tips in mind.
How to Wear Bright Colors — 4 Rules
1. Try Bold Accessories
You don't have to step out in fire engine red to make an impact. Use accessories as an opportunity to brighten up your look without venturing too far outside of your comfort zone.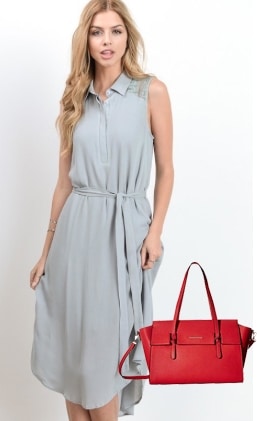 Your corporate wear is an interesting area to experiment with this look — try a dress in office-friendly gray with a red satchel, for example. Or pair your favorite skirt suit with a vibrant shell underneath. You can also elevate a simple tee and jeans with a jewel-toned scarf. Just a pop of color is all it takes to change the overall tone of your ensemble.
2. Focus on Silhouettes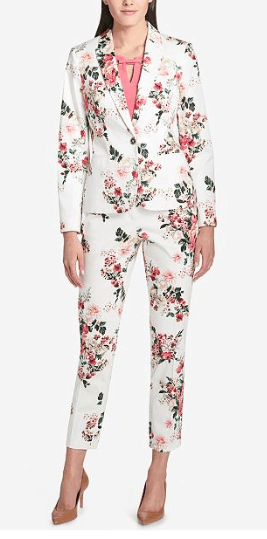 When you select pieces that are properly cut to flatter your figure, you'll feel a lot more comfortable — and confident. That's the key to wearing any bright color, whether it's a sunny yellow or a zany pink. A suit in an unexpected shade or an eye-catching print is far easier to pull off when it's smart and crisply tailored.
3. Select Colors Wisely
Maybe you love every color of the rainbow — which is perfect, because it gives you a pretty good excuse to fill your closet to the brim. But when planning that brightly colored outfit, be sure you aren't wearing every shade at the same time.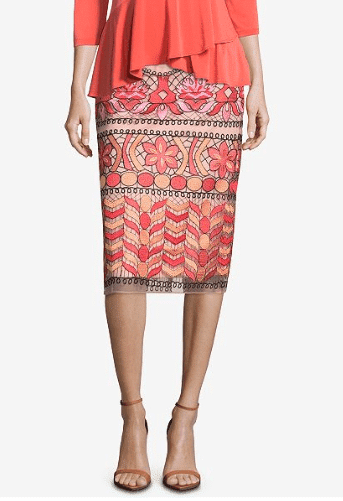 Opt for colors that complement one another or that fall into the same family so your look doesn't overwhelm every passerby. And that doesn't mean you can't take a risk, either. Pink and orange may not seem like best friends, but they look surprisingly chic together. Same goes for blue and green.
4. Block Your Colors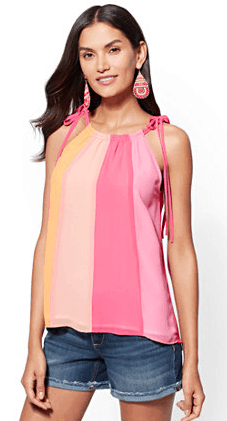 Where would be without colorblocked pieces that make it easy to wear just about anything bright? This fun halter top marries several shades of pink into its design and looks flawless with anything from your favorite jeans to a pair of relaxed shorts.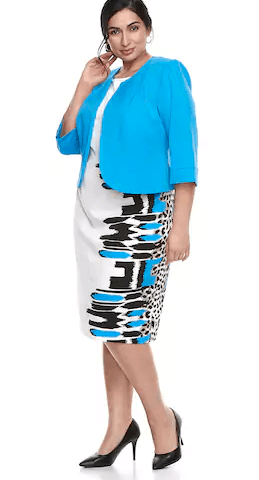 A polished jacket and dress set looks like a vision of warm-weather perfection when it uses turquoise blue to deftly complement crisp black and white. Colorblocking makes it easy for anyone to wear those adventurous shades.