This post may contain affiliate links. See our privacy policy.
Every woman who appreciates a little self-indulgence needs a quality bathrobe. And by quality, I mean a piece that feels luxurious enough to wear for hours on end. It forces you into a state of calm and relaxation. It's the bathrobe that creates a spa-like experience as soon as you slip it on.
For all those reasons, nice bathrobes make excellent Mother's Day gifts. The challenge is that not all bathrobes are created equal. Whether you're shopping for mom or yourself, you want the thick, billowy robe — not the thin, flimsy one. And yes, you're looking to pick a comfortable & warm bathrobe that is also very well made.
Before you pull out that credit card, read on for five qualities of a premium bathrobe.
5 Things to Look for in a Bathrobe
1. Made with Care
A garment made of even the best materials won't last long if the manufacturing is not excellent. Inspect bathrobes for strong but invisible seams. Look at the tags, too. They shouldn't be itchy or crooked. The material should be even throughout, with no weak spots that could end up fraying or splitting after a few uses.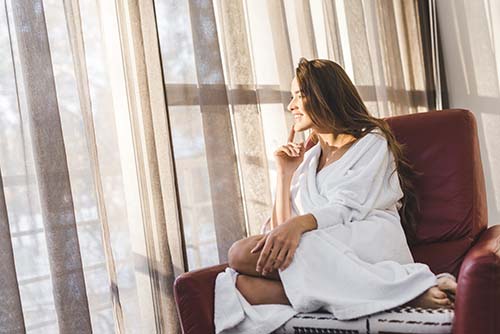 2. It's All in the Details
A giftable bathrobe should have details that set it apart from the other options. This can be monogrammed pockets, ties that have embroidered details, a sleeker cut, or anything else that makes it just a bit different. Double-stitching is an especially nice feature, because it looks great and keeps the ends from unravelling. Pockets are also extremely useful, especially if you want to use the robe in a spa or other public place.
Finding the perfect bathrobe takes time and attention to even the smallest of details.
3. What the People Say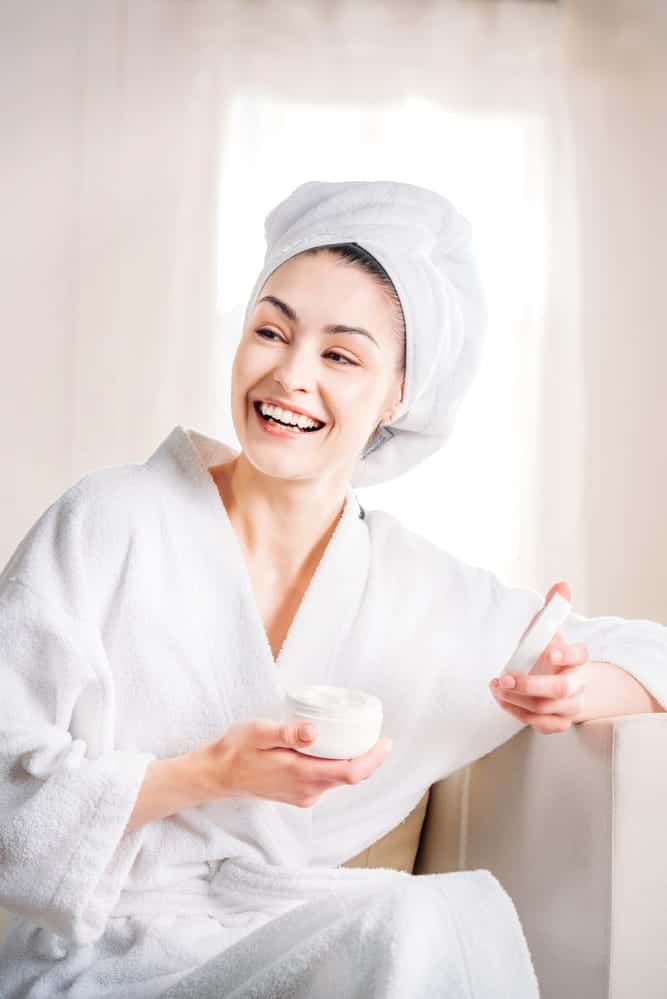 Read the reviews of the bathrobe you are considering. Yes, bathrobe reviews! As with any product, the robe may look perfect, but the reviews tell the real story. There are usually one or two negative reviews on products, even if they are the best, but if the majority are negative, then look for something else.
4. Strength in Fibers
A bathrobe is a piece of clothing that you or your mom will use often. If it's not made of sturdy fibers, it's subject to fraying.
The material also dictates comfort level, which is also an important factor. Silk is a great option because it is long lasting and luxurious, but cotton can also be a great choice because it allows skin to breathe.
5. Options for All
The best kind of bathrobes have options to suit any fashionista. Things like color options and a range of sizes, from plus-size to petite, are essential.
Take your time choosing the right bathrobe, as it's a piece that should have a long lifespan. If you're shopping in a store, ask about the manufacturing process and the materials. If you're shopping online, read up on the materials, zoom in on the seams in the photos and always read the reviews. And remember, the right piece is the one that creates a spa-like experience all by itself.