This post may contain affiliate links. See our privacy policy.
It is by no means cold yet, but even California girls like Kendall and Gigi have begun working outerwear into their routines. And what's the one trend that seems to be on every leading-lady's back? Beautiful embroidery. On silk bomber jackets, leather moto jackets, denim jackets and more, the embroidered clothes trend is all over Instagram and paparazzi-shot, street-style pages — leaving us all searching for our long-lost, mini sewing kit. You know, the one you bought to fix all those buttons and hems, the ones you just ended up taking to the tailor anyway? Well, cease the search and skip the DIY. The trend is heading into its height, and now you can snag all sorts of outerwear covered with elegant embroidery — the autumn statement.
Made up of simple stitches that create eye-catching and often colorful works of art, decorative embroidery is a far-from-new embellishment technique. But it is seeing a new heyday. East Asian emblems, retro paisleys and classic florals are among the common favorites hitting the stores. You'll also seem some original gals wearing custom embroidery work, like monograms and cheeky phrases.
So how does a budget fashionista come in on this trend? With a lightweight, embellished jacket. Its perfect for the transitional season, and you can find affordable options. In honor of the season's it-jacket, we've rounded up three super-chic options to experiment with and style up. Wear now and layer later, these thread-adorned pieces are the must-haves you'll want to hang onto season after season.
Embroidered Clothes Pick 1. The Bomber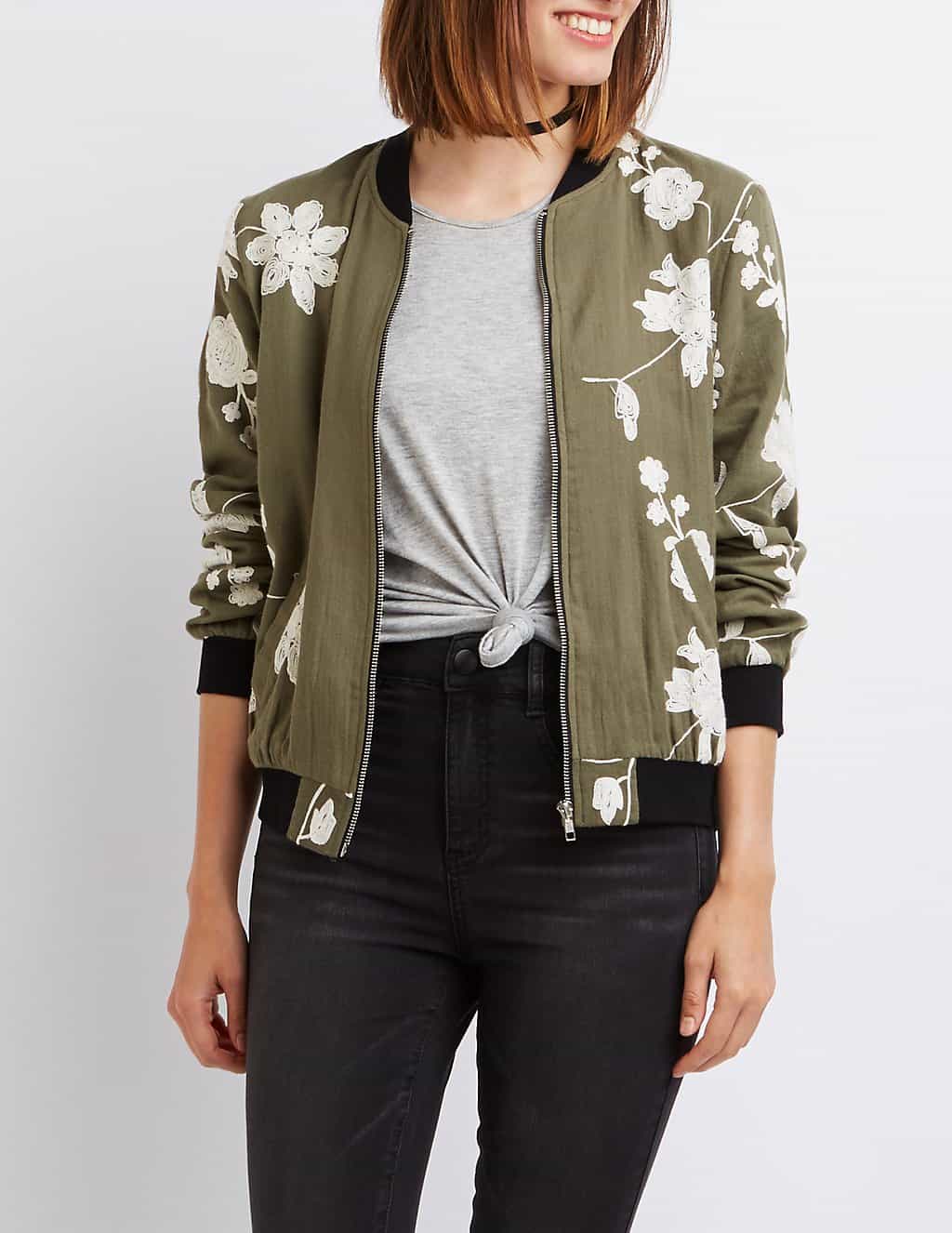 Both Kendall and Gigi are known to love a good bomber, and they aren't the only ones. The Hollywood crowd seems to swoon for athleisure and this style sure does look great with leggings. The bomber is your in-betweener. It comes in multiple fabrics with optional banded trim details. Wear it to dress up jeans and a simple tee, or to dress down a dress and sandals.
Pick 2. The Embroidered Leather Jacket
The embroidered leather jacket is the most recent iteration ever since LPA hit the market this summer. Pia Arrobio's gorgeous black leather style, Jacket 58, features rosy florals and studs that it-girls have flocked to…but the $1,300 price tag is way out of our budget. A faux leather option gives you the same look, without draining your bank account.
Pick 3. The Embroidered Jean Jacket
If the last two jackets were out of your comfort zone, this one's for you. Don't deny it: everyone loves a versatile denim jacket.This is the casual guy you keep in your or your bag at all times. It's the jacket that will become your trusted, tried and true. Laid back and wild, comfortable and totally cool, you'll wear this piece whenever you want to strike the balance between casual and edgy — from the concert to the bar.
Which embroidered jacket is your pick?