This post may contain affiliate links. See our privacy policy.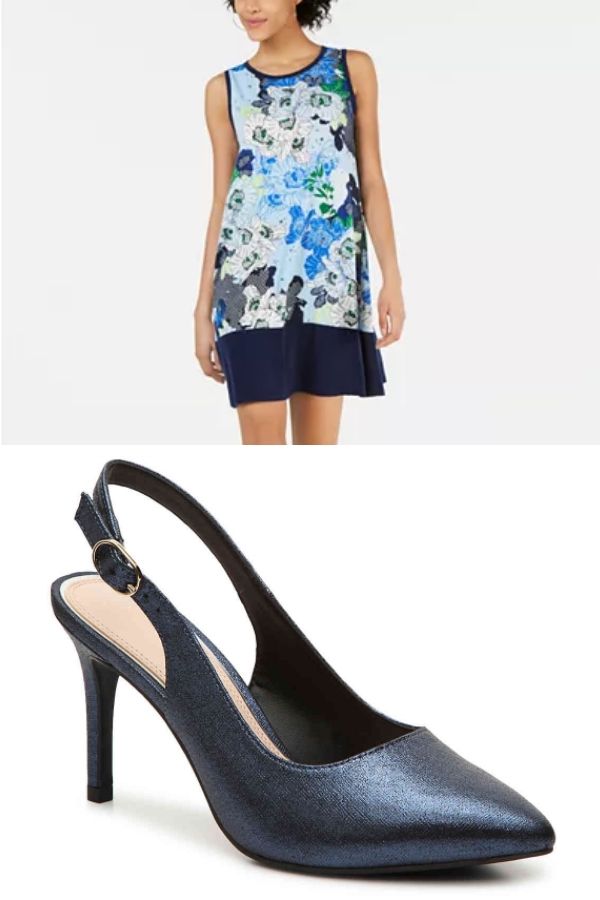 Specs:
Body type: Petite and hourglass
Occasion: Business happy hour with casual coworkers
Styling: Subtle and sophisticated
Budget: Under $75
Notes: I picked a short shift dress for this petite hourglass, so she can show off her curves in an understated way (we don't want the coworkers getting too distracted after all!). Also, the shift style is very versatile, meaning it works well for casual and dressier occasions. The short hemline on this dress, plus pointed-toe heels help elongate her legs.
Pieces: