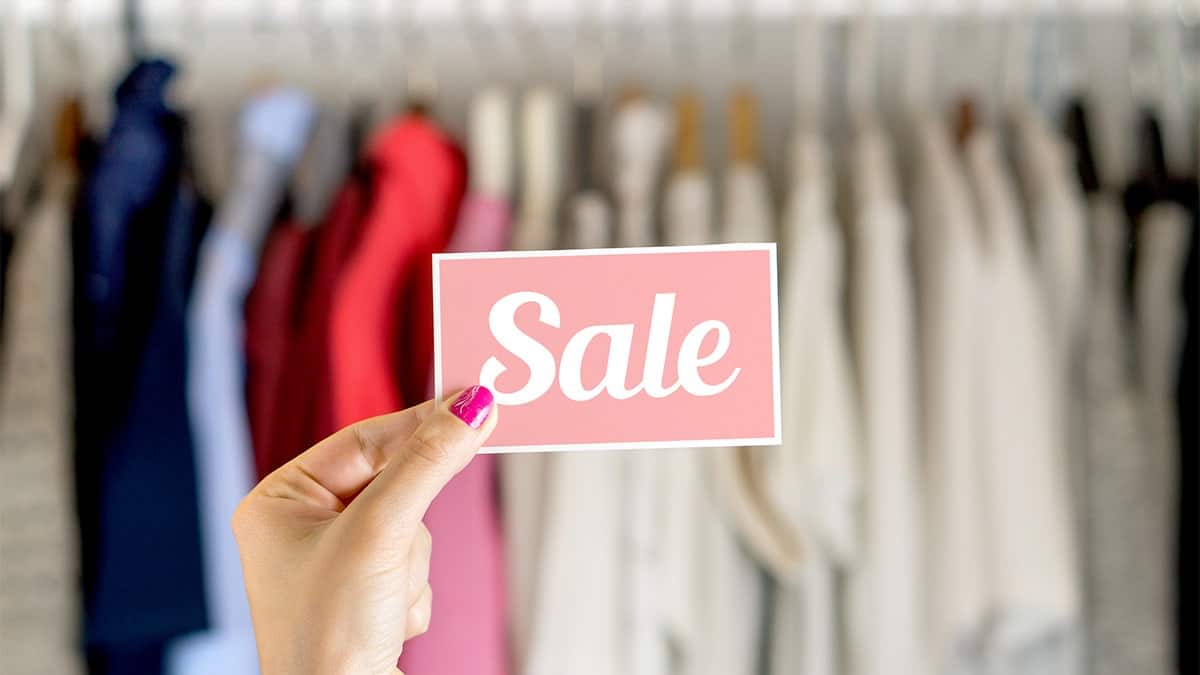 This post may contain affiliate links, which means I earn a small commission if you click and buy something (at no cost to you). See our privacy policy.
I have a love/hate relationship with Kohl's. What I love? Trendy, wearable styles for less. What I hate? The inconsistency. One day, I might load up my cart with options and the next, I can't even find something I want to try on. But if you're a stickler for a great deal — and of course you are — then the Kohl's clearance section online is always worth a visit.
Inside the store, Kohl's clearance racks can be messy and overwhelming. But online, you can search and filter for a relatively relaxed clearance shopping experience. Take your pick from tops, bottoms and dresses, priced as low as $9 — all while sitting on your coach.
Here are some of our favorite finds of the moment from the always-bustling Kohl's clearance department.
6 Kohl's Clearance Picks Under $30
Smocked dress
It's easy to get caught up in summer styles, even now as the season winds down and we start looking ahead to boots and coats (sigh). But there are still a few weeks left — and you can always plan ahead to next year.
This cute dress is light, sweet, and perfect for everything from pool parties to barbecues on the deck with the family.
Mixed media jumpsuit
Every girl needs a black jumpsuit — and if you're new to the one-piece, you might as well experiment with a clearance rack find.
This eye-catching piece has staying power! The sophisticated style will feel fresh for years to come, and you can dress it up or down as needed.
Denim jacket
Chic, easy, and classic — what's not to love about a fabulous denim jacket?
This one is a dream because it boasts a slightly rugged look that'll balance out your more feminine outfits. Throw it on over a floral dress and a pair of canvas sneakers, for example, or wear it over a jumpsuit for an effortless day-out look.
Crochet blouse
If you want to add something cute and eye-catching to your corporate wardrobe, look no further than this light blouse. Those fluttery sleeves work beautifully with the sweet floral workmanship on the collar.
Wear this piece with a pair of flowing, wide-legged black pants and pumps. You can also slip it on beneath a solid cardigan for a little pop of interest.
Bed jacket
Until you actually purchase a bed jacket, you may not realize just how much you really, really need one. This is the ultimate comfort piece on chilly days — a lounge garment that you can wear while you're curled up on the couch watching the snow fall or spending a brisk weekend inside catching up on your favorite shows.
Try this bed jacket with cozy joggers for an easy outfit.
Leggings
There's room within every closet for a great pair of athletic leggings, even if you aren't exactly the workout queen. These feature a comfortable mid-rise and are easy to wear with everything from loose-fitting tank tops to cropped logo tees. You can also throw on a comfortable jacket and a pair of sneakers when you're out running errands.