This post may contain affiliate links. See our privacy policy.
This is an intervention — a jeans rut intervention. I know, we tricked you into being here with that headline. Sorry about that. But there are times we can slip into a jeans-and-tee rut without even knowing it. Miranda Kerr wears some really fabulous jeans outfits with tees, pairing her floral denim and striped tops with perfect pointy-toe pumps. But that's not the kind of rut we're talking about.
We're talking about the ho-hum jeans and t-shirt combos you throw on when you're just out of the shower and realize you need to pick up something from the drugstore ten minutes ago. And there you are, in your skinny Madewell blue jeans and soft Splendid gray tee — both absolute staples, but not inherently exciting — and you run into an ex-boyfriend. And then you're all "I don't look minimalist-cool — I look boring," and freaking out.
So maybe you showed up looking for jeans outfits, but we're going to show you something better.
6 Easy Alternatives to the Jeans Outfit
The denim dress and sandal
This denim dress has a collar, pockets and buttons, so it looks kinda complicated — like you put some effort into getting dressed. Except it's so easy. Toss it on with simple sandals and you're good to go.
2. The cool-girl jeans outfit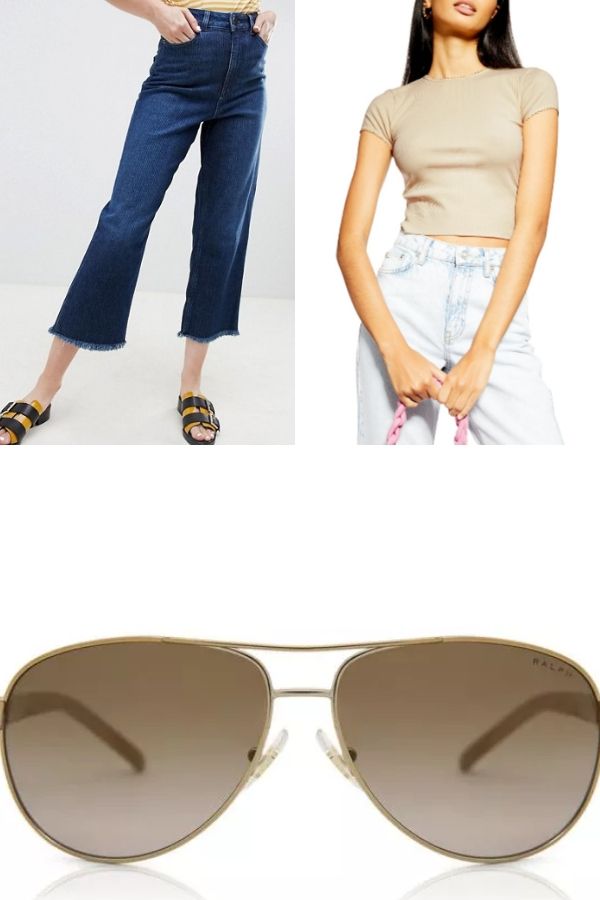 Okay, wait. Jeans and a t-shirt combos can look fresh, especially when you step out of the conventional slim jeans and slightly slouchy t-shirt pairing. Pick an exaggeratedly boxy top and some wide leg denim, then add a pair of classic aviators to finish it off. (Tip: try SmartBuySunglasses for deals on brand-name sunnies!) It's still jeans and a t-shirt. But really, it's so much more. This has attitude.
3. The easy cotton pant (for grown-ups)
If you were reaching for jeans and a t-shirt you probably don't want to wear fancy silk pants. Gotcha. But if you pick up a pair like these — cotton, machine washable, casual but cool pants — you'll look more polished with no extra effort.
4. Pretty shorts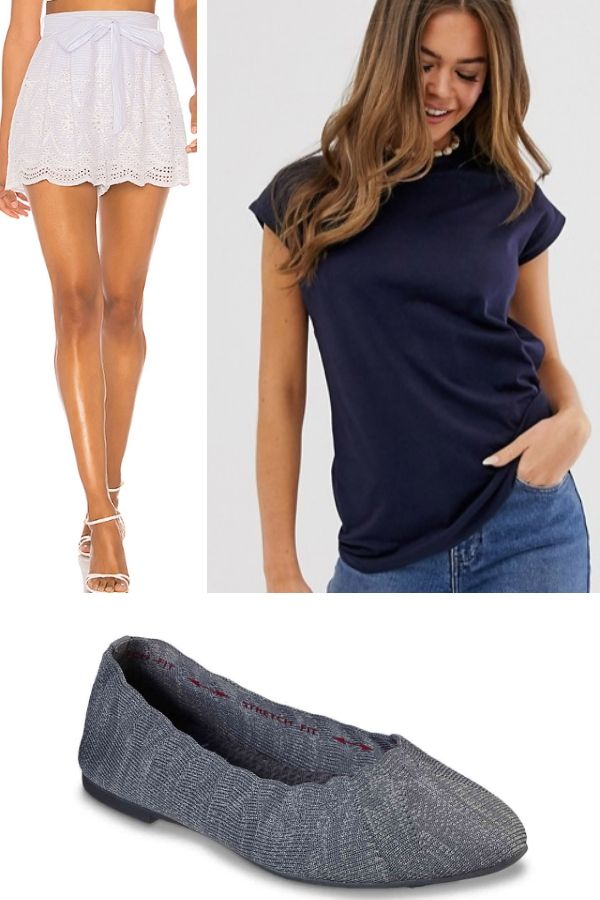 Something about a great pair of shorts just feels more put-together than plain old jeans. There's conviction behind your choice, like "oooooh, you're doing a shorts look today." Pick shorts that are high-waisted or scalloped, with enough fabric so don't feel like you're wearing booty shorts. They'll be pretty, and you'll be comfortable.
5. The button-down swap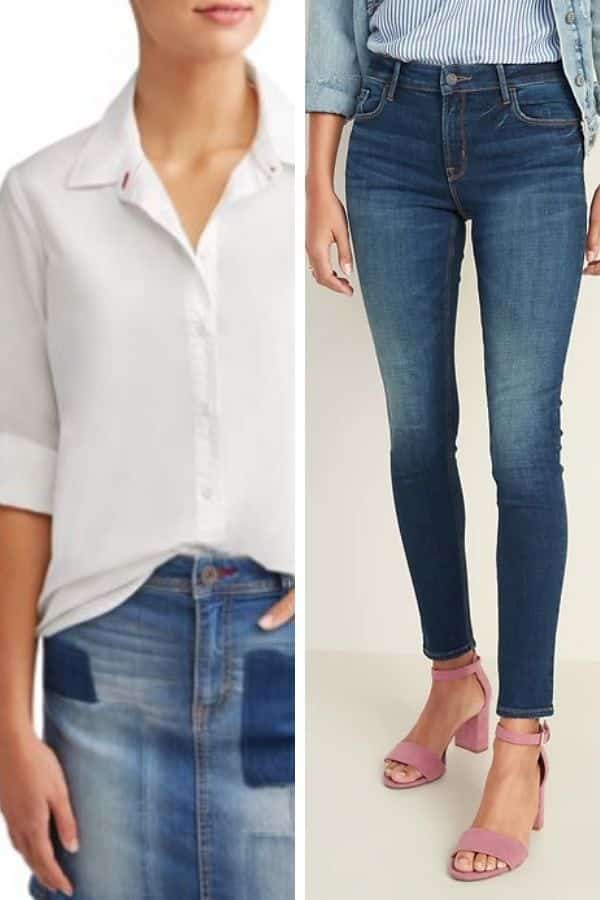 Same theory as the no-fuss pants: slip on a button-down with those jeans instead of a t-shirt, and it'll look crisper. Extra points for a cool print, of course. And yeah, we'd suggest cotton ones that don't require any dry cleaning so you'll actually wear them over and over.
6. Dress and sneaks
Jersey t-shirt dresses like this are basically nightgowns that are considered cool to wear in public. So honestly, they're even easier to default to than jeans and t-shirt. And when you add classic white sneakers, it looks stylized in an off-duty model kind of way.