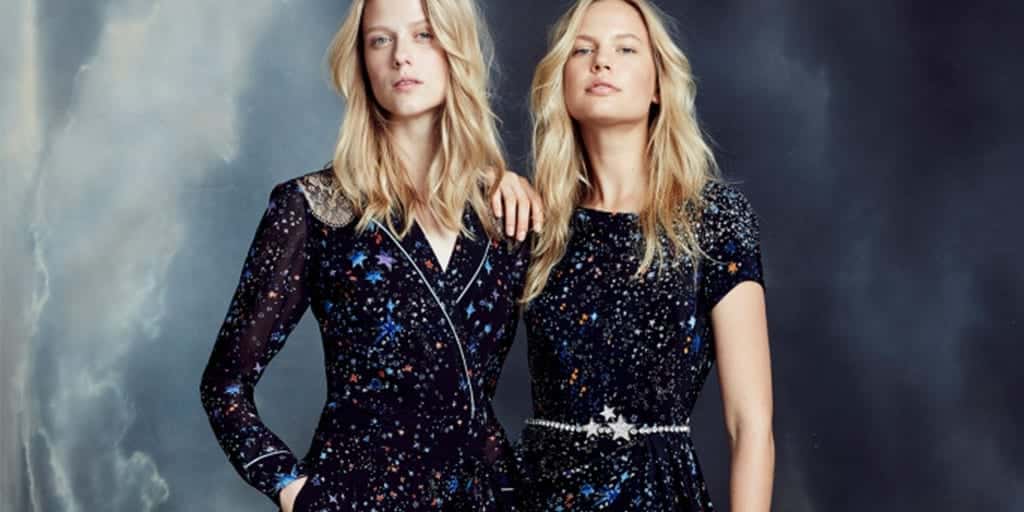 This post may contain affiliate links, which means I earn a small commission if you click and buy something (at no cost to you). See our privacy policy.
Prints are having their moment in this fall/winter of 2018, and it may have you looking for new patterns to show off. Sure, animal print always makes a statement. And florals and stripes, well, you surely already have some of those in your closet. But how about a universe-themed, galaxy print to step up your pattern game?
The galaxy print is a step off the beaten path — meaning it hasn't recently taken over your Instagram feed. And that makes a dreamy constellation print of stars and planets a nice change of pace.
In truth, the galaxy print has made its appearances on the runway in recent years. Vogue spotted the galaxy theme at Milan Fashion Week, Fall 2017. The Ashish Spring/Summer 2018 Ready-to-Wear collection also had a celestial flair to it. And, these pieces in the Zuhair Murad Resort 2018 collection double-down with a head-to-toe galaxy theme.
Most notable, though, was that the Pantone Color of the Year 2018 was ultraviolet — very much a galaxy-inspired color. Last year's ultraviolet may have given way to the bright coral of 2019, but so be it. I'm still into the galaxy print, and here are seven stylish pieces that'll show you why.
Galaxy Print Fashion
The Work Top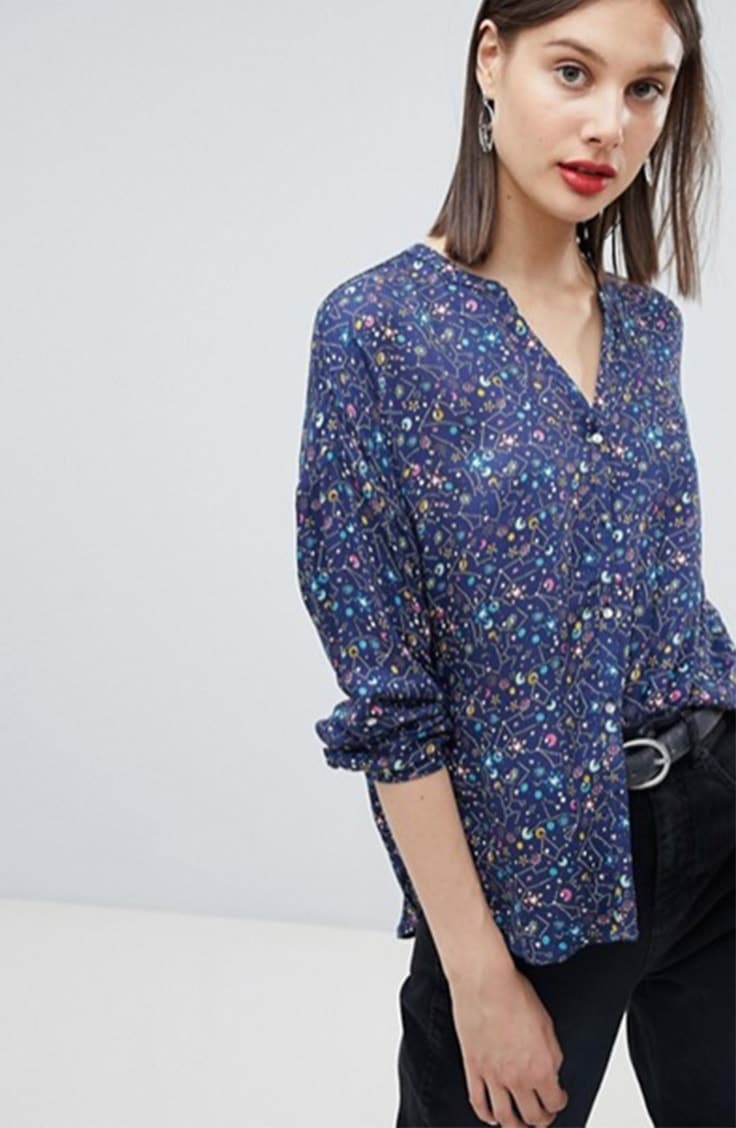 A good print blouse is a must-have for work and play. The Esprit Galaxy Print Oversized Blouse ($48) ticks all the versatility boxes: it has color, it's lightweight and it has a forgiving fit.
The Box Clutch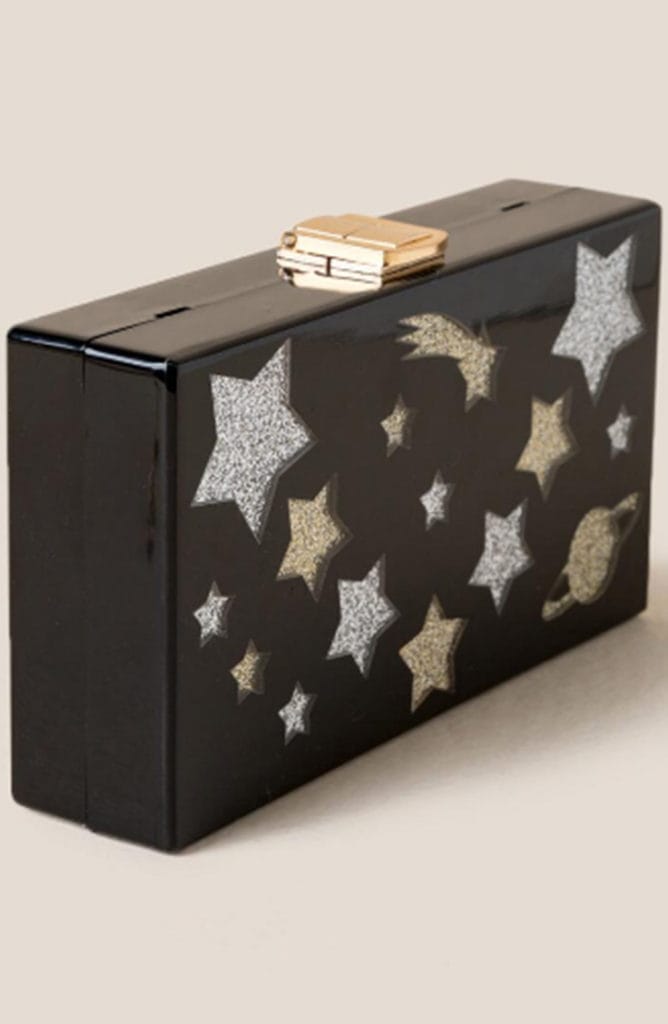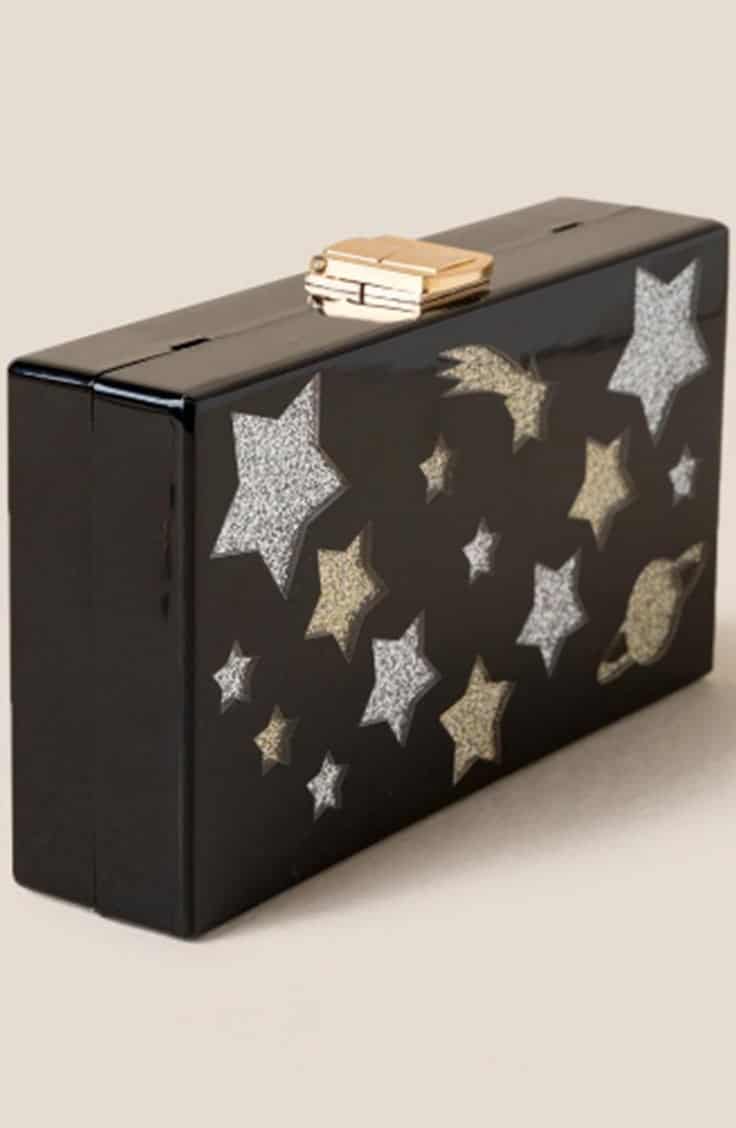 Keep your goods safe and secure in this fun box clutch from Francesca's ($68). You'll love the adjustable chain strap for hands-free use and the glittery stars for an instant outfit pick-me-up. Carry this clutch with your favorite black leather moto jacket, jeans and ankle booties when you're feeling edgy.
The Sneakers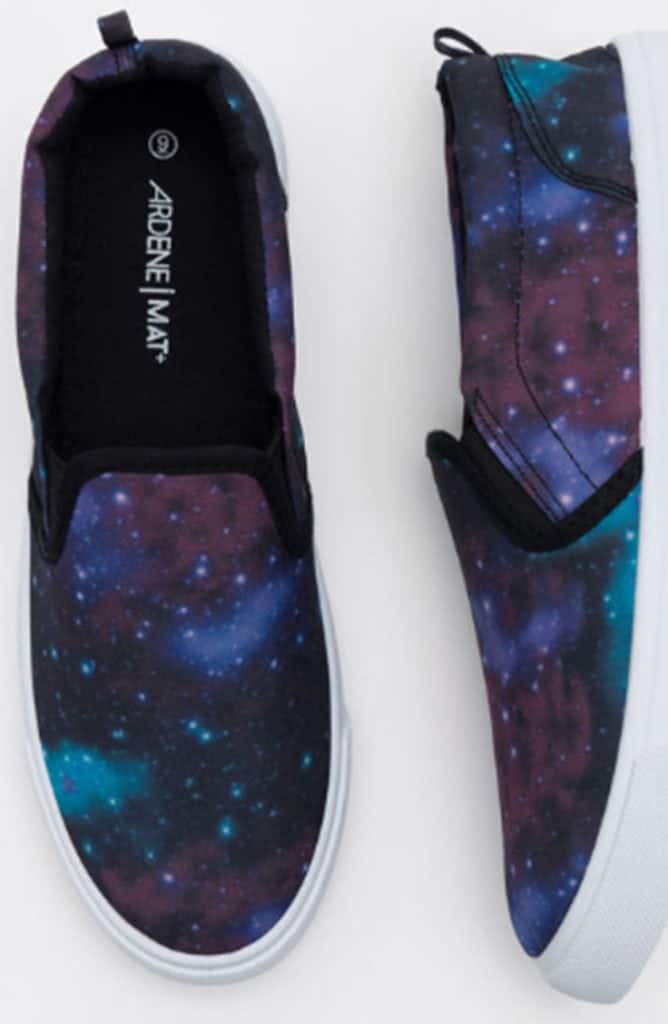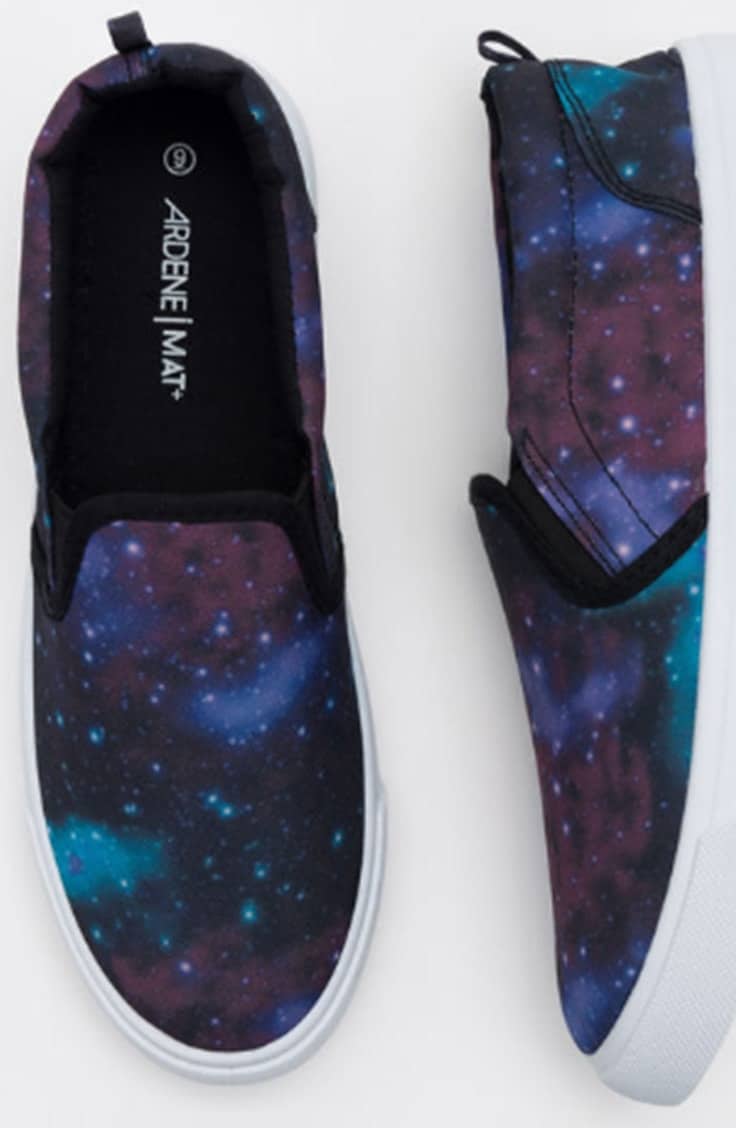 If you follow me on Instagram, you may have noticed I have a thing for sneakers. These galaxy print slip-on sneaks ($18) are right up my alley. I'd wear them with jeans, jersey pencil skirts and floaty summer dresses.
The Wristlet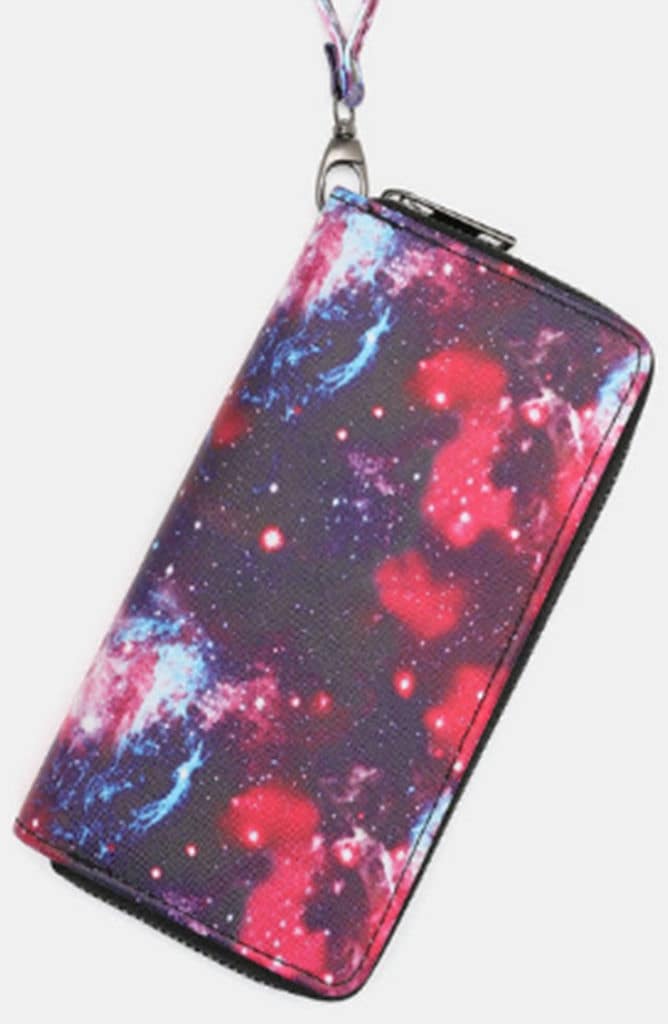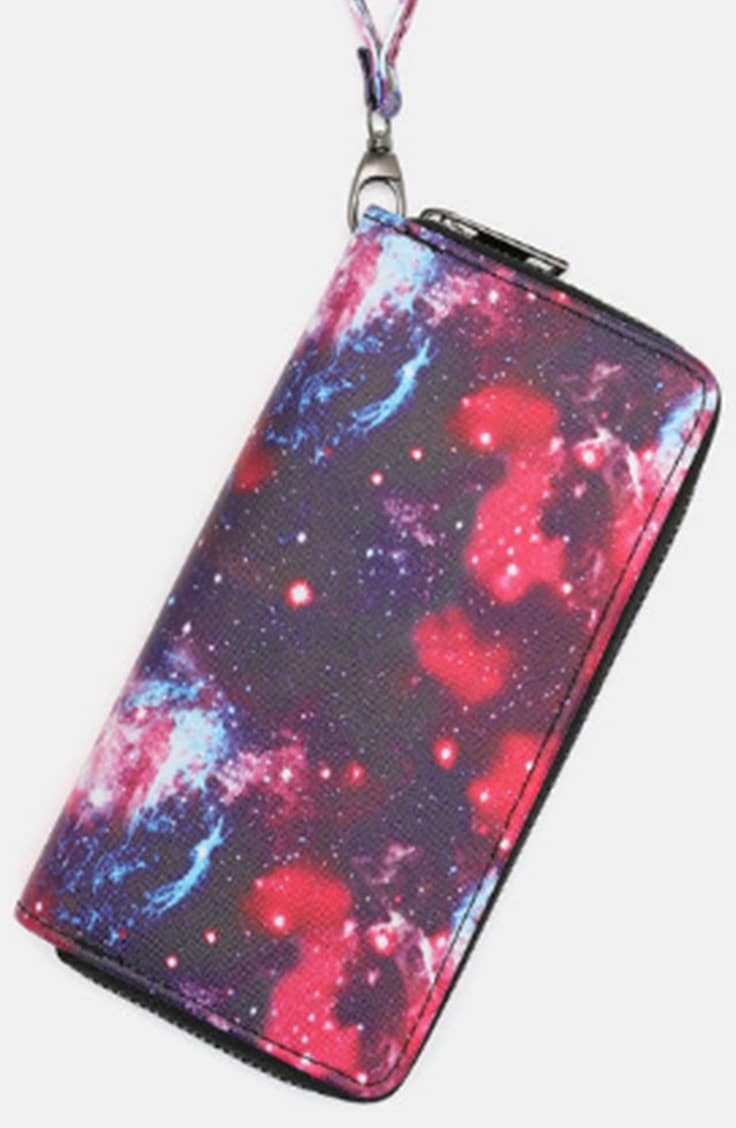 If a box clutch is too clunky, a petite wristlet is the next-best choice. This one from Arden is likely to be a conversation-starter, thanks to the bright pink and baby blue swirls. It's a whopping $9 and features multiple compartments and a zip closure.
The Workout Pant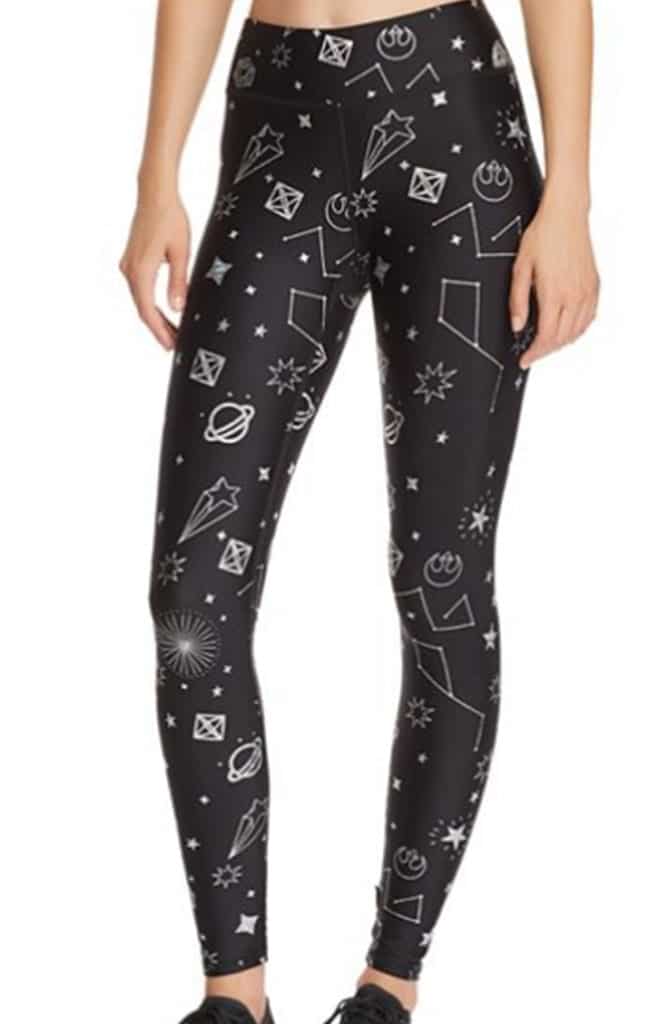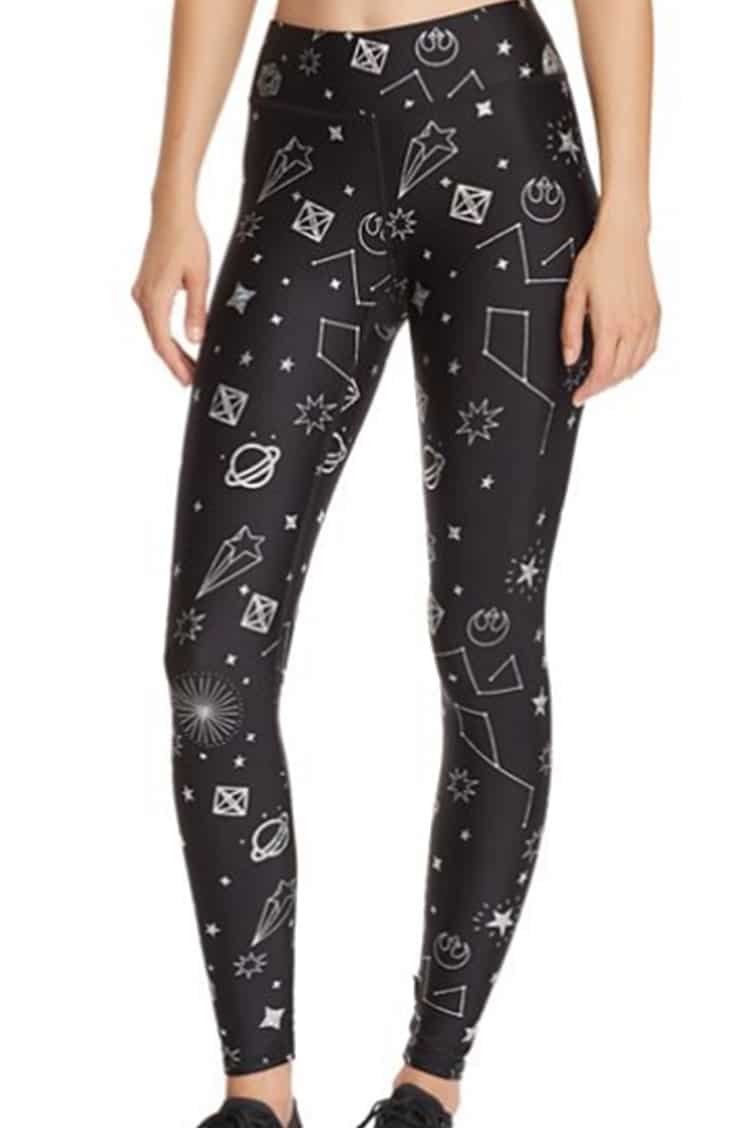 You can put these galaxy print leggings on your holiday wish list, because at $72 (on sale) they are a little splurgy for workout wear. If your in-laws or parents are nice enough to gift these to you, your workouts may have a little more mojo. The pattern has an "anything is possible" feel to it, and that's just the right mindset for hitting the gym.
The Dress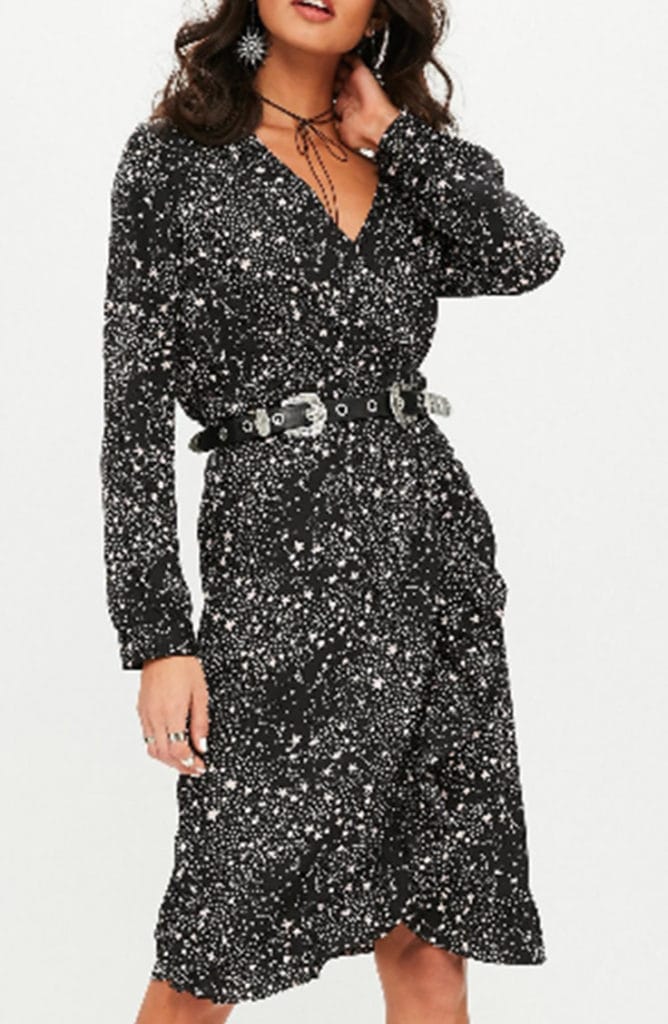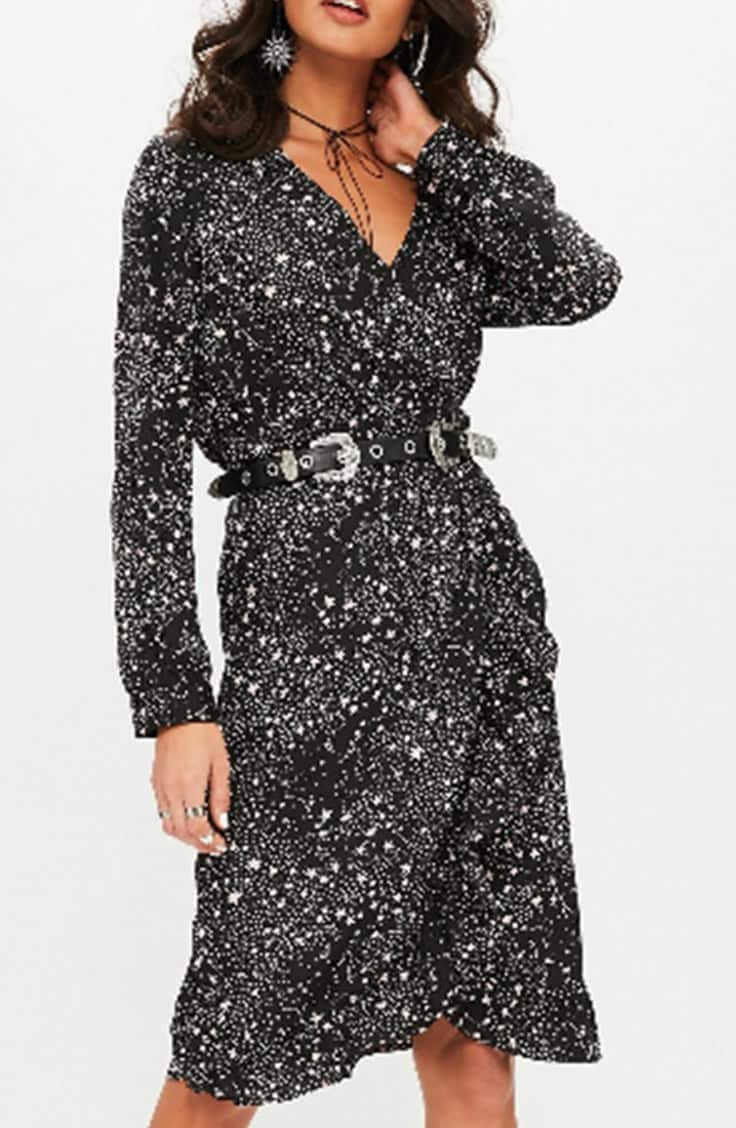 A midi dress is an all-purpose staple that gets called into service for work, brunch dates, first dates and holiday parties. When everyone is wearing the floral, you'll turn heads in this star print dress from Missguided. The best part? It's on sale for $18!
The Sexy Top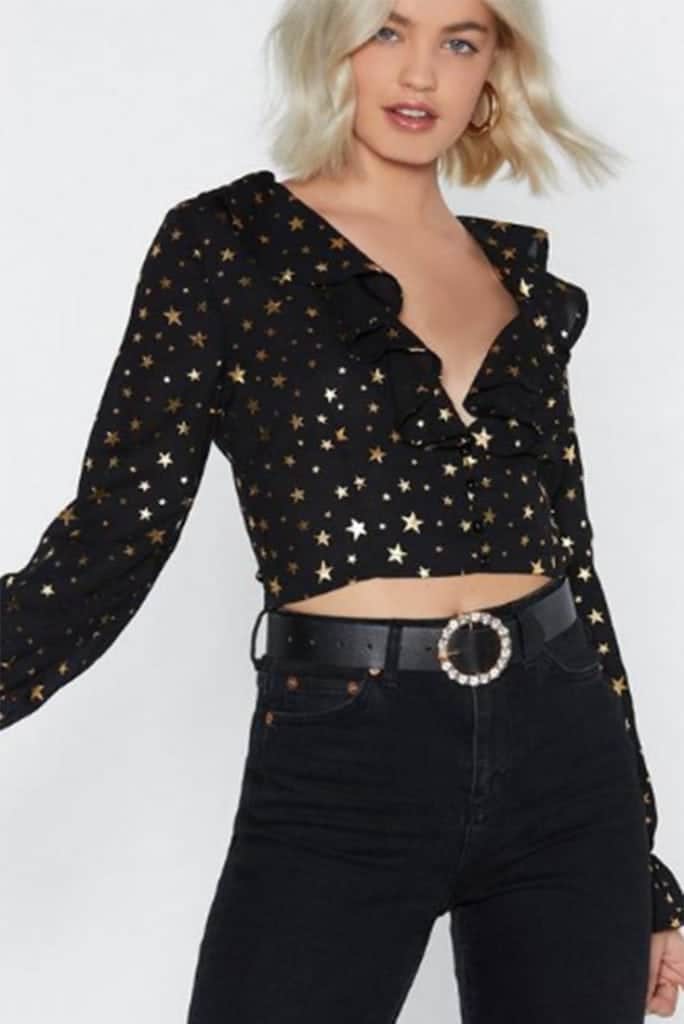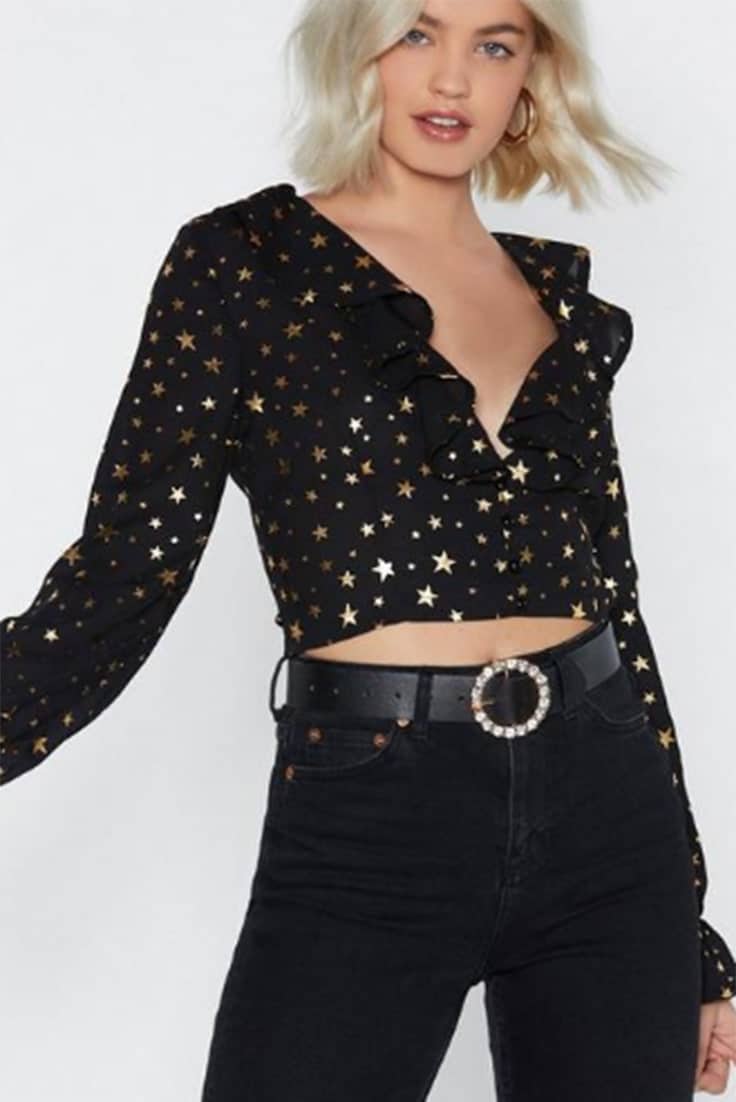 There's room in every girl's closet for a sexy top. Pair the Nasty Gal Distant Star Ruffle Top ($50) up with high-waisted bottoms and it doesn't have to be all that revealing, either. The ruffle detail, deep V-neck and gold star detail are sure to turn some heads your way.