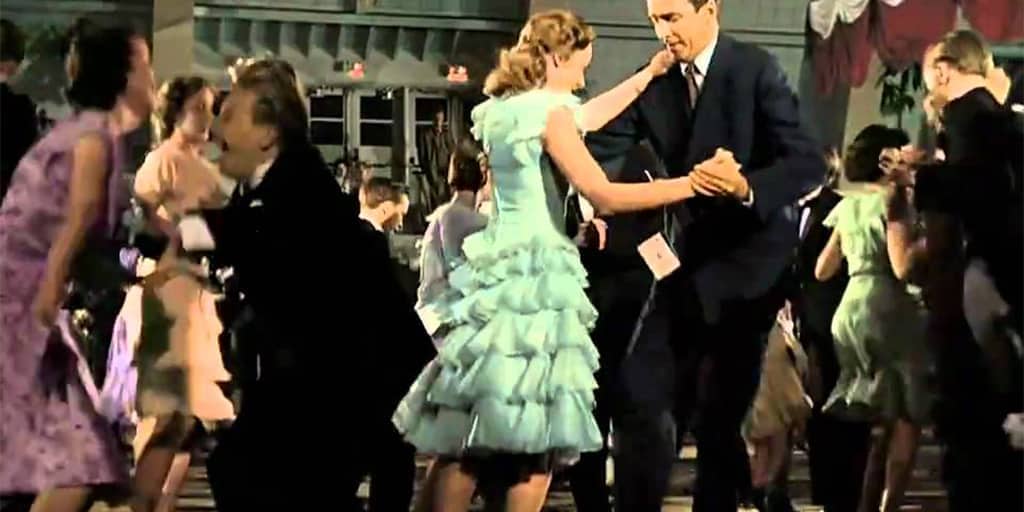 This post may contain affiliate links, which means I earn a small commission if you click and buy something (at no cost to you). See our privacy policy.
Classic holiday movies have a tendency to put anyone in a festive spirit. There's something about that 24-hour marathon of "A Christmas Story" on TBS that would even make Scrooge crack a smile.
Even if you can't quite fathom settling in to watch Rudolph and friends for the umpteenth time since childhood, it's worth looking at those holiday films through a new lens. As a style-conscious adult, you can easily take style inspiration from some of the most unlikely sources in some of your all-time fave flicks. Here are a few appealing connections.
Holiday Movie Outfit Ideas
"It's a Wonderful Life"
The costumes in "It's a Wonderful Life" were nothing short of fabulous — especially if you draw sartorial inspiration from vintage 1940s looks. Donna Reed epitomizes confidence and glamour in her polished suits, frilly dresses and ladylike scarves and pearl necklaces.
It's so very posh that you almost feel like you could step back in time simply by dressing the part. For your next holiday party, make like Mary at the dance and slip into a mint-toned tiered frock of your own.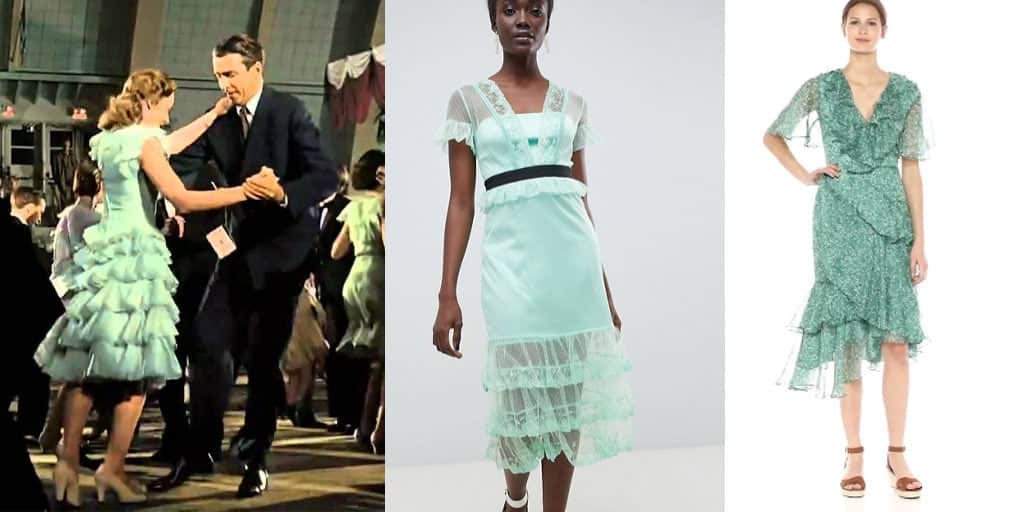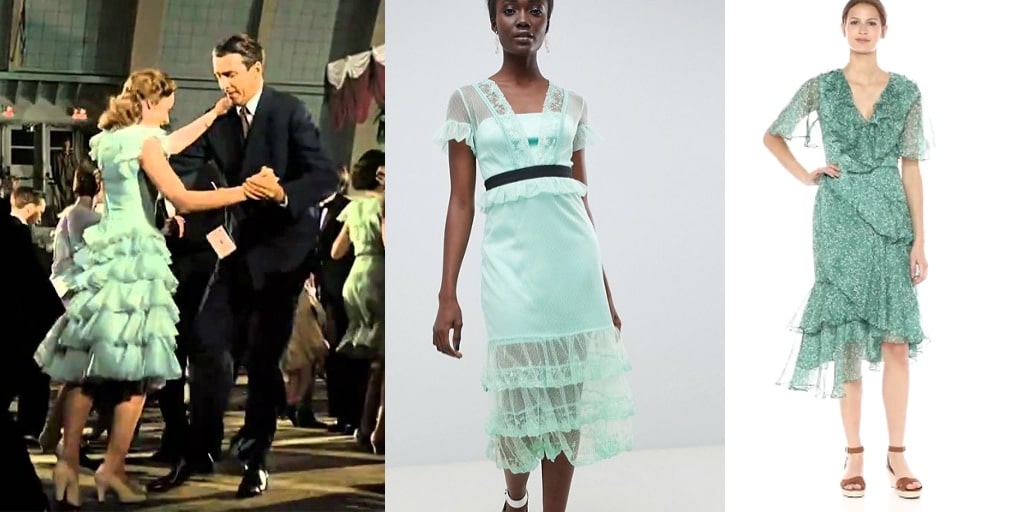 Try the ASOS Three Floor Tiered Midi Dress ($193) for a modern take on the look, or keep it simple in the Keepsake The Label Genesis Tiered Ruffle V-Neck Midi Dress ($99.95).
"Home Alone"
It's true that Kevin McAllister from "Home Alone" is hardly a fashion icon. But if you really examine the feisty kid's wardrobe, you might find yourself surprisingly taken in by his penchant for cozy, comfortable attire from morning to late night. He rocks plaid shirts, ivory crew neck sweaters and red pajamas like a pro — and we're not averse to that sort of laid-back, casual ensemble from time to time (ok, always).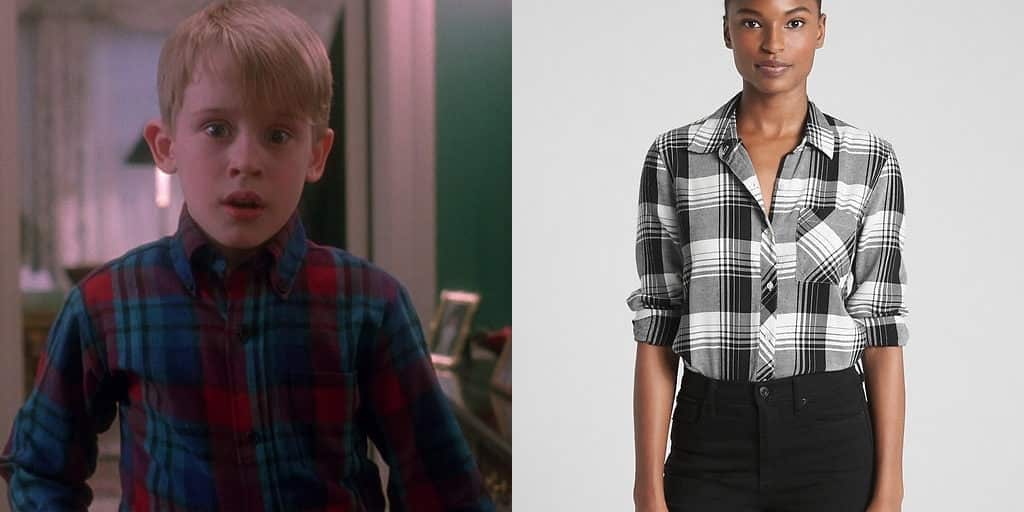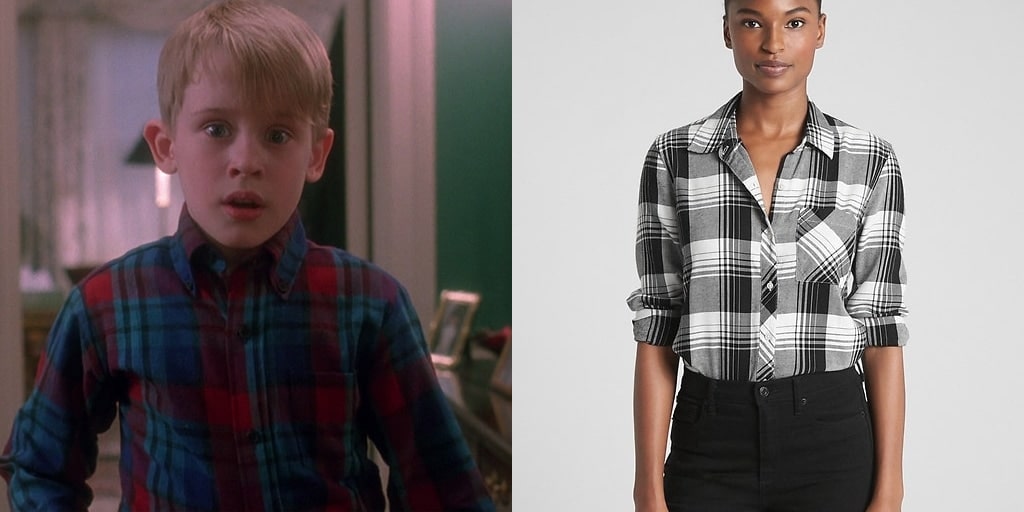 You don't have to tell anyone it was a child mastermind who inspired you to wear this GAP Plaid Flannel Boyfriend Shirt ($39.99).
"Love Actually"
There's more amazing fashion in "Love Actually" than most of us can bother to count. You don't have to look far to find a look you love. One that still speaks to our innermost fashionistas is the iconic red coat worn by Martine McCutcheon's character, Natalie.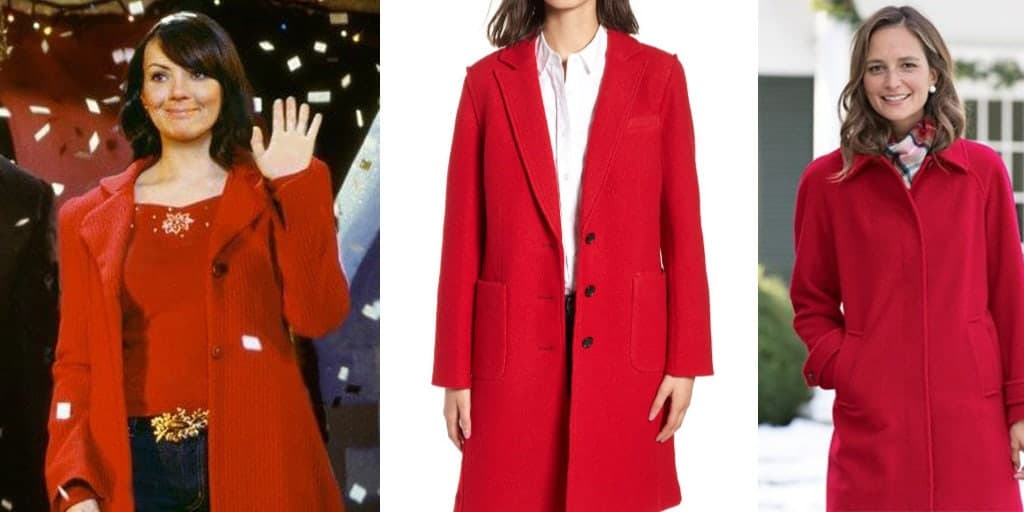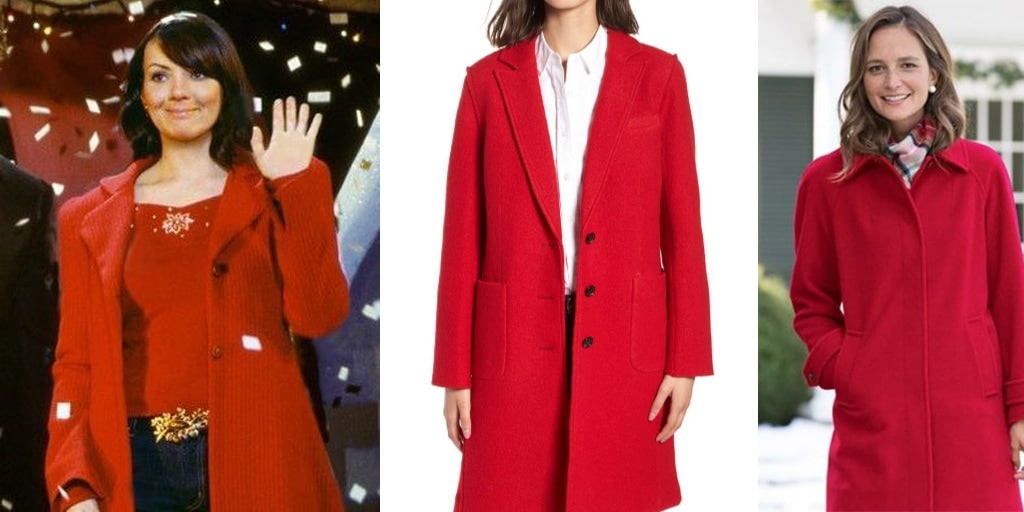 Timeless, elegant, and perfect to throw on over a sheath dress and heels or jeans and boots, a fiery wool topper is the ultimate winter statement piece. The J. Crew Olga Boiled Wool Coat ($119.90) or the Wool Balmacaan ($110) is an investment you won't regret.
"Holiday Inn"
If only we could all live a life of such glamour. "Holiday Inn" is a 1940s dream. Fred Astaire taps his way across the screen and Marjorie Reynolds dazzles in all kinds of breathtaking ensembles. Where to begin? The glittery gold gown that would make even modern-day mavens envious, or maybe the dazzling soft pink gown adorned with shimmery accents?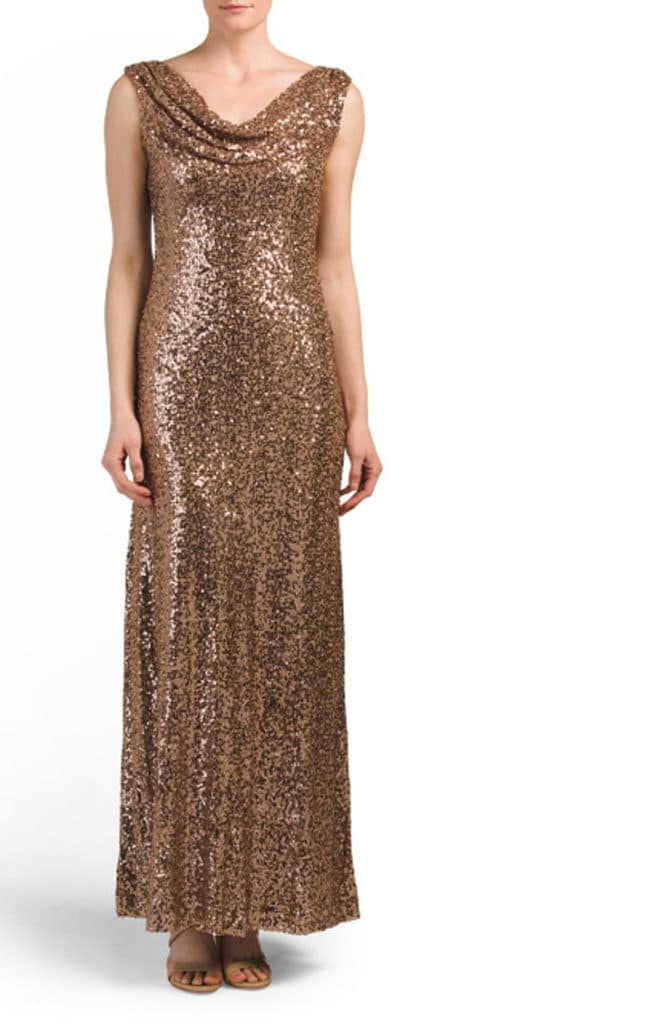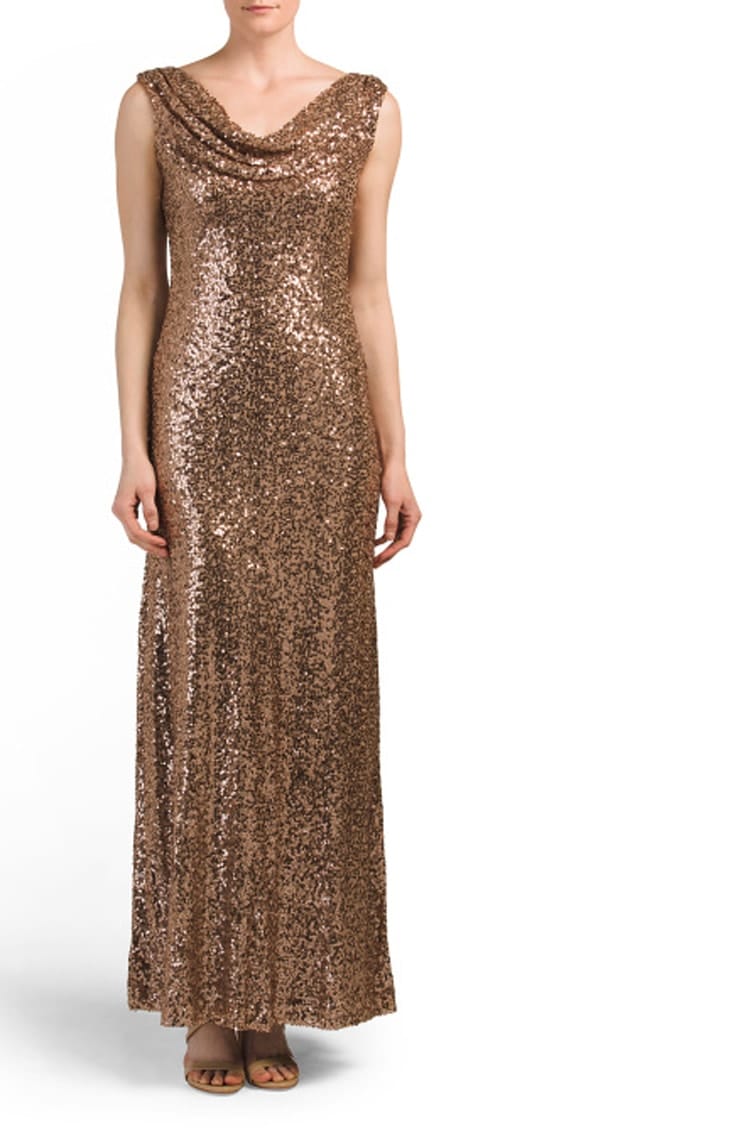 If it sounds like you'd wear these things even today, it means the wardrobe department definitely knew what they were doing back in yesteryear. Try the Tadashi Shoji Sequin Lace Gown with Illusion Panel ($199.99) for an equally glamorous look.