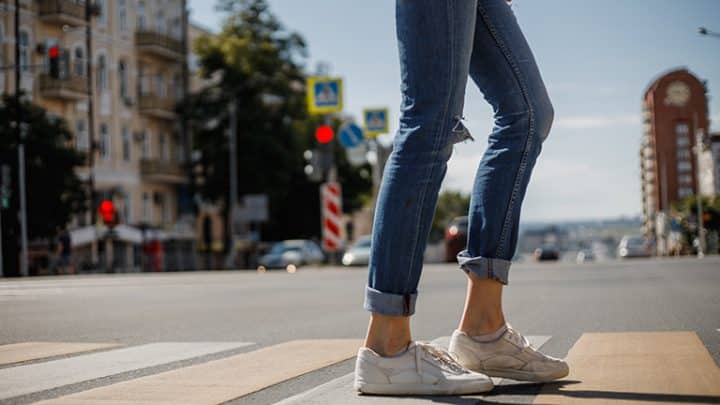 This post may contain affiliate links, which means I earn a small commission if you click and buy something (at no cost to you). See our privacy policy.
Dear Budget Fashionista,
I'm a petite woman who would like to try some Joe's Jeans, but they're out of my price range. I often see discounted pairs listed on eBay, but I have no idea how to spot a fake. I know you've addressed copies of high-end handbags, but what about denim? Are three-digit jeans really more flattering than a quality, $70 pair?
You can find real Joe's Jeans for deep discounts at places like Last Call Neiman Marcus and Off Fifth, the Saks Fifth Avenues outlet. I would also check Marshalls, Filene's Basement and TJ Maxx, who often get shipments of some of the top brands in jeans. Sign up online for their mailing lists, so you'll get notified when they have their special denim events.
In terms of buying designer jeans on eBay, I would proceed with caution. It's difficult to assess online whether a pair of jeans are the real thing or a knock-off. I think your best bet is to try and find them at the stores mentioned above.
There's not much difference in terms of quality of fabric (and often construction) between a higher priced pair of jeans and a lower priced pair. For example, Faded Glory jeans at Wal-Mart and Mossimo at Target are thought to be as good, if not better, than many of the higher priced lines sold at Neiman and Saks, You're often just paying extra money for the name brand.