This post may contain affiliate links. See our privacy policy.
(Editor's note: This post was updated on 12/1/16.) I'm an on-again, off-again fitness junkie and I've had my eye on Fabletics for a while. I've read a Fabletics review here and there, stalked the site and admired the designs. But I never took the VIP plunge until now.
And just so you know, Fabletics reached out to me and comped my first outfit — which normally is $25 for new VIPs. (Update 10/24/16: The first outfit for VIPs right now is $15!). I'm now in the second month of this fitness subscription style box, and I'm covering the $49.95 monthly charge.
Note: read to the end to help me pick my next Fabletics outfit!
First, My Perspective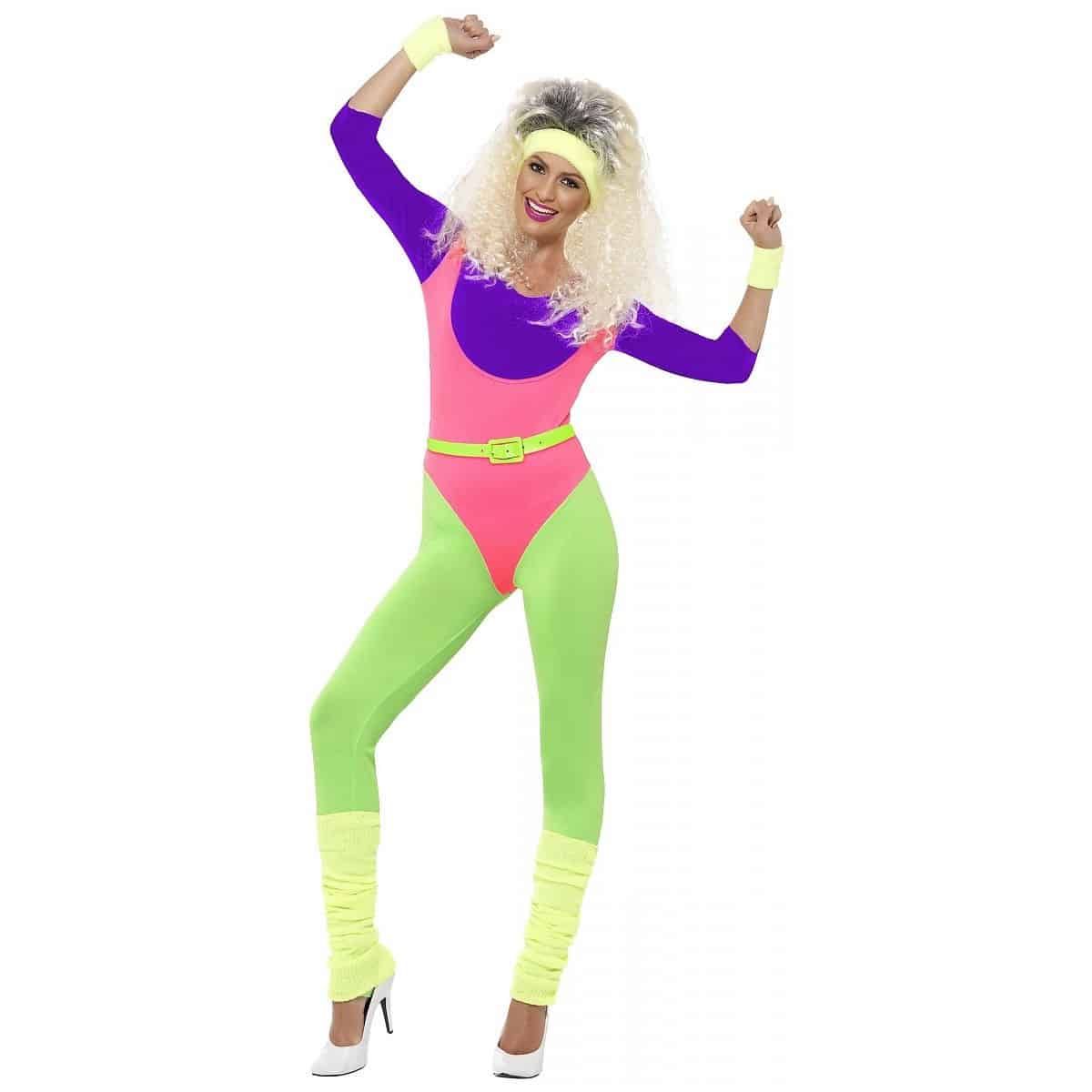 Before I get into the details of my Fabletics review, I need to share my starting perspective — because I'm opinionated about fitness attire. Specifically, I'm not a fan of excessively coordinated, "matchy-matchy" fitness outfits. It's a tad judgy of me, yes, but I was a teen in the '80s — the decade of fitness-wear gone wrong.
So I prefer plain ole running shorts and tech tees. In the colder months, I add leggings, gloves and zip-up hoodies. My go-to sources for all of these pieces are TJ Maxx and Marshall's. And this is why I haven't tried Fabletics until now — I've gotten along just fine with my ultra-plain, but modestly priced gear from discount retailers.
The Fabletics Review: 4 Things to Know
Now that I've dabbled in Fabletics, my outlook has changed. Turns out, I enjoy being excited to put on cute workout clothes. Without getting too gushy, let's get on to what you need to know about Fabletics.
1. The $49.95 a month is well spent if you exercise often.
Here's how Fabletics works. By joining as a VIP, you are agreeing to a $49.95 monthly fee. You can spend that $49.95 on pieces each month, but you don't have to. If you don't select any clothes in a given month, you are still charged the monthly fee — and it turns into a credit that you can redeem at VIP pricing, whenever you want.
As one of our readers pointed out, you can "skip" the monthly charge by logging into your account in the first five days of the month and clicking the button that reads "Skip This Month." I highly recommend you do this regularly, and here's why.
You can build up credits in your account and use them whenever, but there is one huge caveat. You cannot use a credit and a promotional discount at the same time. Say Fabletics has a buy 1 pant, get 1 free sale. You can't combine your outfit credits with that buy 1, get 1 deal. If you want the free pants, you have to buy a pair of pants without using the credit that you've already paid for. I say avoid that situation altogether and choose the "SKIP" option every month. Then you're not building up credits that can only be used on full-priced outfits.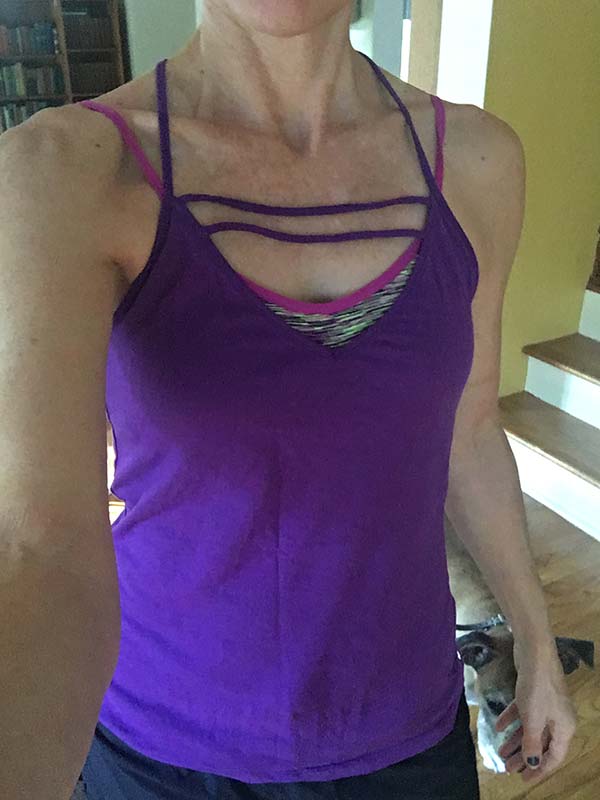 There are several outfits available for $49.95, but some are priced higher than that. You may want to skip a month and save up your credits for a more expensive set. Another thought — you could use Fabletics as a holiday gifting strategy. You pay in every month and then use your member credits to buy your fit friends (and you!) holiday gifts.
Now for the real talk. The $50 per outfit price point is a tad more expensive than bargain shopping. But just a tad. And (from someone who knows), Fabletics' pieces are way cuter than anything you'll find at a bargain price. This leads me to Point No. 2 next.
2. The designs are a big step up from manly running shorts, without being matchy-matchy gymwear.
For my first VIP outfit, I chose the purple Joel Tank and the Valerie Jogger. Both pieces are lightweight and easy to wear. I've worn them for working out and also for NOT working out (yes, it's true!). I reach for the joggers often, even as loungewear for around the house. And the cotton jersey top actually looks adorable with jeans — a true, dual-purpose piece.
I do appreciate Kate Hudson's design aesthetic. Overall, the line is feminine and colorful without being silly and showy. Most of the pieces would be fabulous additions to my fitness wardrobe. In fact, having been browsing the site over the last few weeks, I feel like my past fitness choices have been super boring. So here's to upping my fitness-wear game!
3. Clothes are high-quality.
My activity of choice is running, so I need breathable pieces with solid stitching, pieces that don't disintegrate after a wash or two. My Fabletics items have passed this test.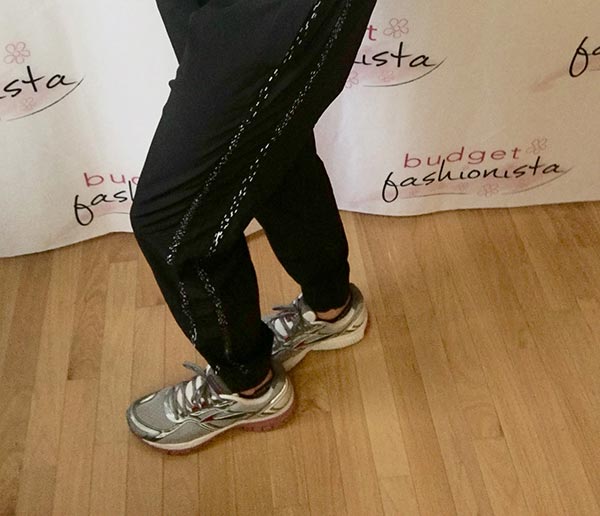 Valerie Joggers, $44.95, Fabletics
4. Fit is true.
Know your measurements and use the sizing guide to pick your sizes. I was all set to order one size based on my measurements, and then I changed my mind at the last second and asked for a bigger size. I was worried the smaller size would be uncomfortable for running.
Duh, these clothes are made for exercise, so they're not a tight fit. For my next order, I'll try the smaller size. I'll keep you posted on how that works out.