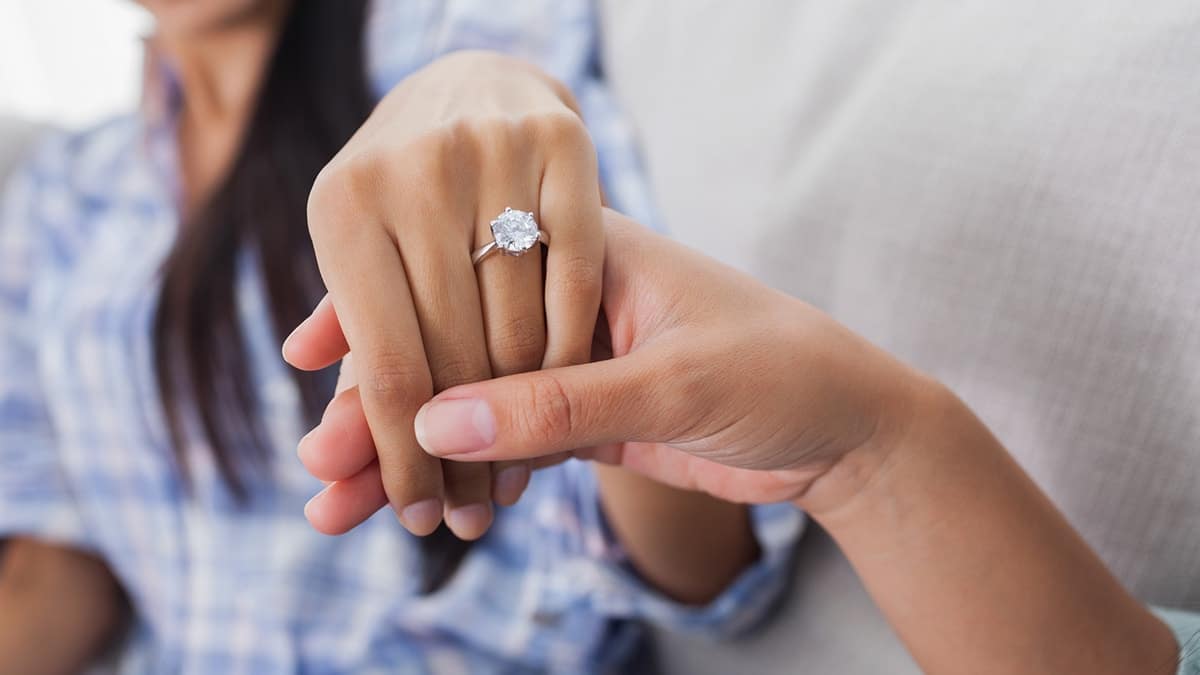 This post may contain affiliate links, which means I earn a small commission if you click and buy something (at no cost to you). See our privacy policy.
Thank you to Diamonds USA for sponsoring this post. All opinions are my own.
Searching for interesting engagement rings for women? Check your feeds. Celebrities are at the forefront of engagement ring styles. Granted, those A-listers have unlimited budgets and access to best designers — so their picks aren't exactly realistic for the rest of us.
I mean, you probably can't tell your beau — with a straight face — that you'll just die if you don't have a 4-carat solitaire. But you can research those audacious jewels for inspiration on the shape, design, and color palette that'll make your engagement ring something truly special.
The good news is, we've done the legwork for you! Here's a look at 8 celebrity-inspired engagement ring styles you'll love in 2020.
Trends: Engagement Rings for Women
Halo cut
A halo cut ring features a center stone that's bordered by smaller stones. The band is typically narrow, which puts all the emphasis on that larger stone in the middle.
The halo style is very popular and also versatile. You might see halo cut engagement rings with all clear diamonds or a colored center stone, surrounded by diamonds. The bands can be plain or might feature smaller stones that mimic the border in the main setting.
Nicole Ritchie made a big splash way with a halo cut ring way back in 2010, when she announced her engagement to musician Joel Madden. Since then, the halo cut has become something of a classic. It's an elegant choice, whether you're an A-lister or regular girl with exquisite taste.
Thin band
The traditional width for an engagement ring band is 2.5mm. A thin band is anything narrower than that. Many thin bands are 1.5-2mm in width, and paired with the halo cut design.
If you and your Significant Other have budget for a glamorous and blemish-free stone, a skinny band is one way to show it off. And while celebs don't follow this rule, skinny bands do look best with stones that aren't too big. Shoot for 2 carats, max.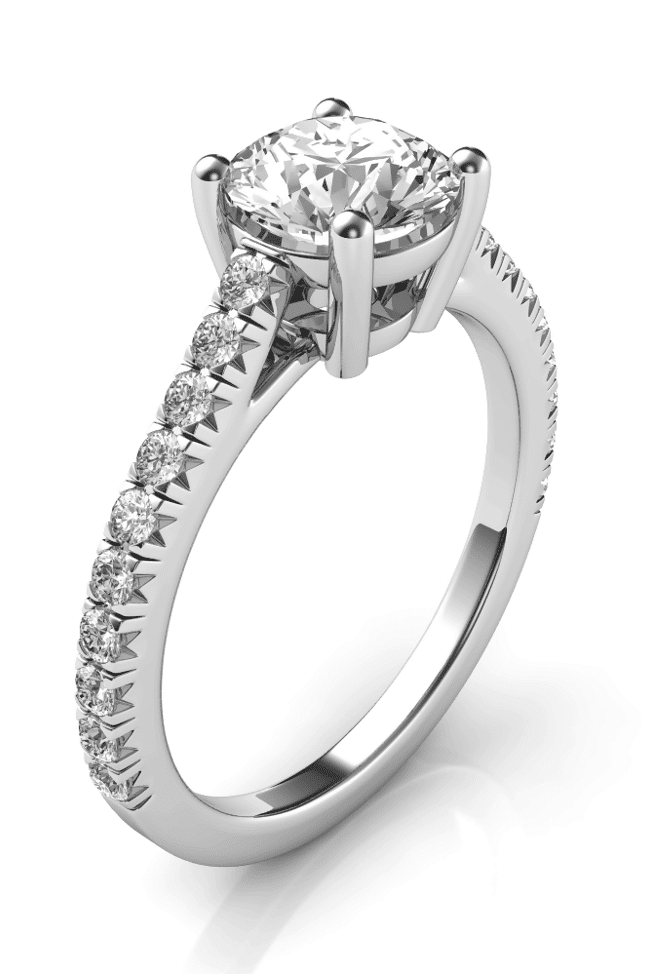 Victoria Beckham and Lady Gaga have both worn thin band engagement rings.
Rose gold
Rose gold is an alloy of gold and copper. The exact composition can vary and determines the alloy's color, which is why you see so many variations of this pink-tinted metal. Rose gold pieces were popular in the 1920s and then fell out of favor after the Wall Street Crash of 1929. That's when platinum and white golds started trending — and they stayed at the forefront of jewelry trends for many years.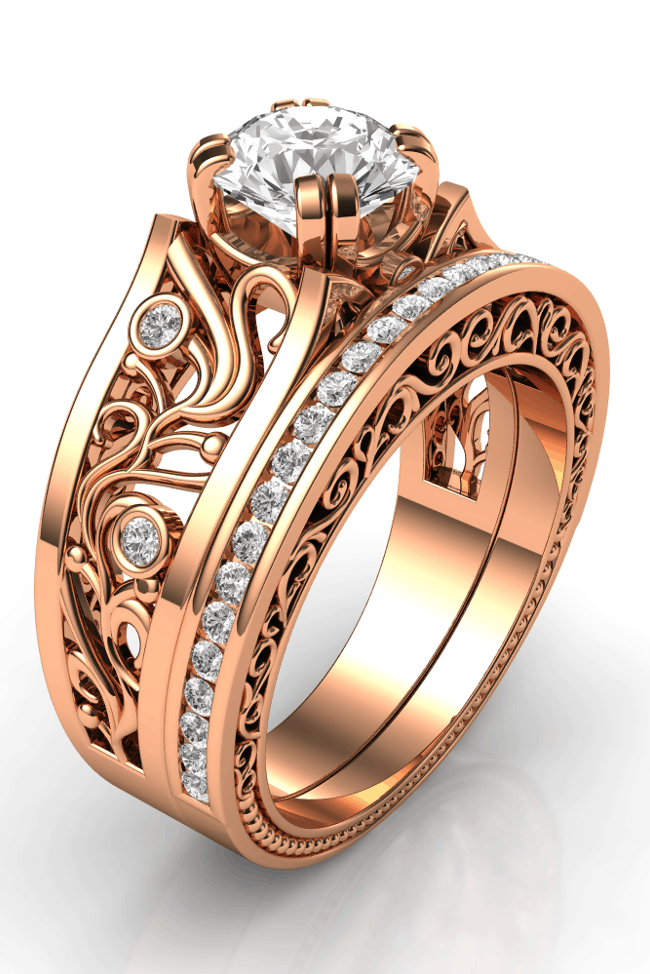 Today, rose gold is back with a vengeance. It's feminine and delicate, and makes for a lovely backdrop to your gemstones. Blake Lively, Whitney Port, and Lauren Conrad would agree — all three of these leading ladies wear rose gold engagement rings.
Birthstone
Engagement rings can bring color to the party by featuring a brilliant birthstone. Whether the stone is the centerpiece of the design or a supporting player, it delivers a custom look that's sure to turn heads. Many A-list ladies have dazzled onlookers with birthstone engagement rings, including Victoria Beckham, Kate Middleton, and Penelope Cruz.
Low-profile
Low-profile rings sit closer to the finger, often by placing the main stone in a bezel or basket setting that's flush against the skin. The advantage of this style is convenience. Since the stone doesn't rise high up in the air off the finger, it's less likely to get caught on a sweater or jab anyone standing nearby.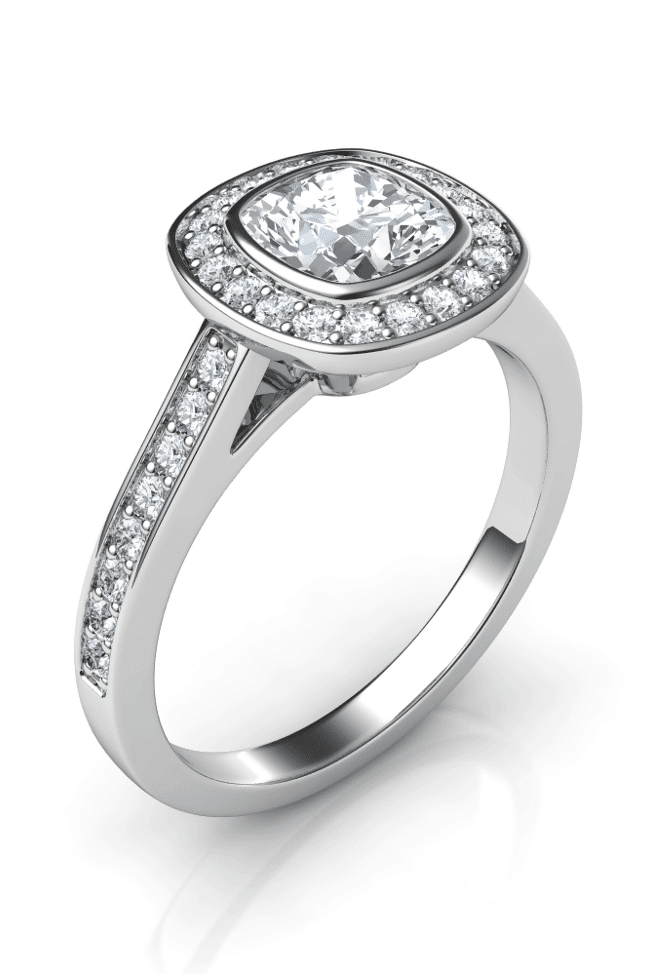 Halo cut rings, like those worn by Natalie Portman and Jessica Alba, are usually low profile.
Solitaire
A solitaire ring features a single stone, usually a diamond. The solitaire is a classic choice, and makes a statement even with a smaller stone.
Julianne Hough's solitaire engagement ring measures a whopping 7 carats! But even a 1-carat diamond solitaire with a thin band can be stunningly beautiful.
Floral design
Some engagement rings are designed to mimic flowers. You might see bands that wrap up to the main setting in leaf shape, or stones arranged to look like petals. These are unique and feminine designs, perfect for the lady who's interested in stepping outside the classic ring styles. You'll be following the footsteps of Irina Shayk and Lady Gaga.
Retro style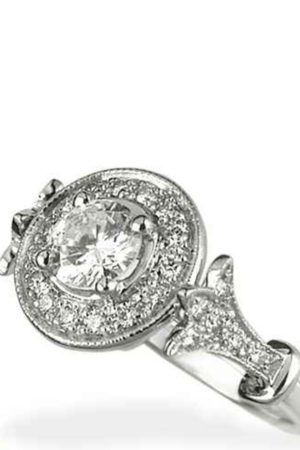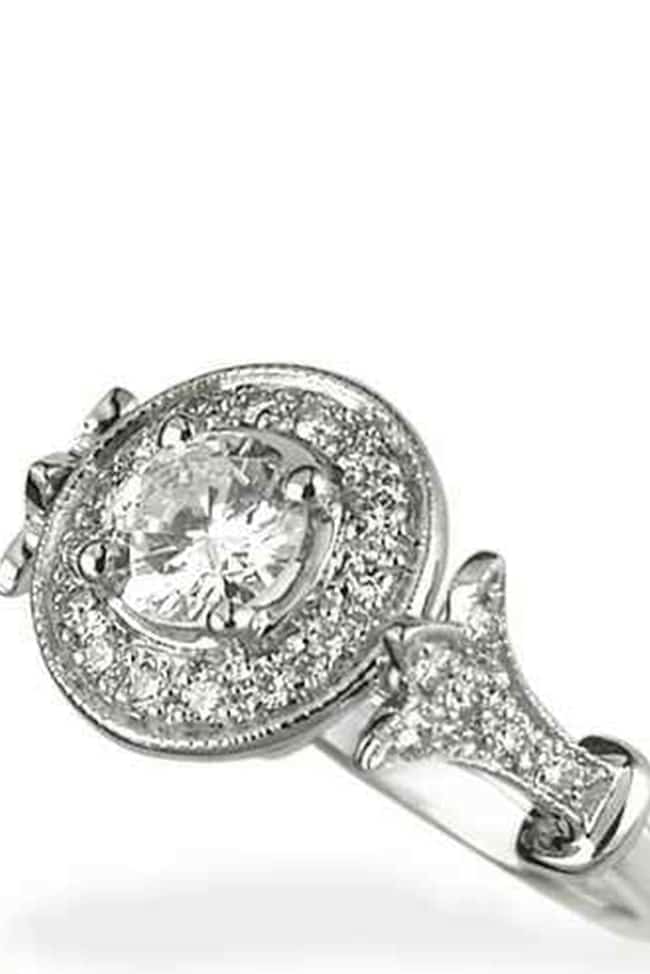 Retro and antique engagement rings include a range of styles that have been popular in the last 100 years — such as art deco, retro, and modern. These vintage styles make an impression. They're often more intricate than a traditional ring, featuring both clear and colored stones and delicate metal work. Ashlee Simpson and her mom both wear vintage engagement rings.
That's a wrap of eight engagement ring styles for women — which is your favorite?