Our content contains affiliate links, so know that we might earn a buck or two if you click and buy :) !
Emma loves… Hair Barrettes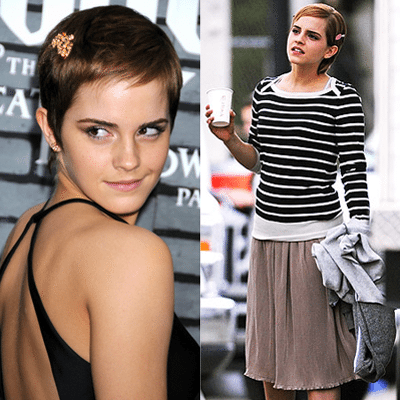 Credit: PacificCoastNews.com; Pacific Coast News
Emma has been quoted as saying that once she was no longer under contractual obligation to keep her hair long for the Harry Potter series, she immediately cut it off, opting for a very short pixie cut. She looks beautiful in this gamine style and often accentuates it with a barrette. Even if you have a longer 'do, why not give this look a try? It's dead easy; just part your hair either on the side or down the middle, pin it with a brightly colored or sequined barrette et voila!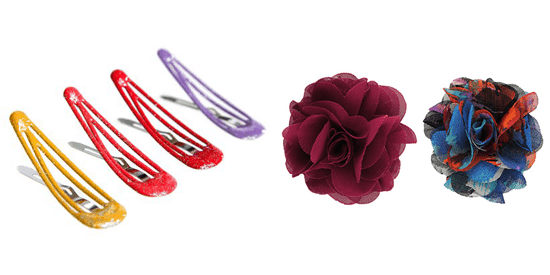 1. Goody glitter barrettes $2.50 from Target
2. Rosette hair clips $1.50 from Forever 21