It seems like Emma Watson has it all. With brains and beauty, she has already earned herself the fashionista mantle even at the tender age of 23.
It's hard to believe that the first time we saw this British beauty was when she was just 11 years old in the first installment of what would become one of the highest-grossing movie franchises of all time. Now, not only is Emma a spokesmodel for Lancome, she was front and center for a number of Burberry ad campaigns that no doubt helped to increase the brand's popularity among twenty-somethings.

Emma has a style that can be described as classy, with an edge. For someone so young, she exhibits a great amount of elegant restraint; you'll never see her bearing too much skin just to get attention. She gets plenty of that for all the right reasons: her talent, her wit and her ever-lovely (and stylist-free!) fashion choices.
Emma Watson's Style
Emma loves…Skinny Black Pants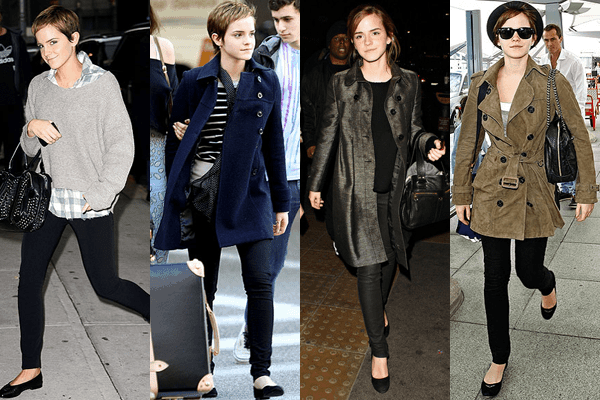 Credit: Ace Pictures; Xposure; FlynetPictures.com; Colin MacFarlane/Spalsh News Online
Just like another one of our favorite gamine actresses, Audrey Hepburn, one of Emma's signature pieces is the skinny black pant. She may not always wear them "cigarette" style, a cropped just above the ankle version that Audrey made famous, but short or long, Emma loves this well-tailored, fitted black pant so much, it's clear that it's a staple in her wardrobe.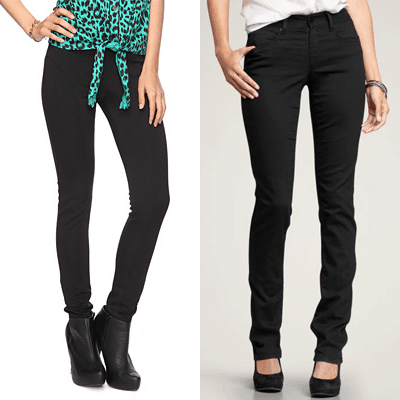 1. Black fitted pants $17.80 from Forever 21

2. Straight leg black jeans $62.99 from the Gap
Emma loves…Ruffles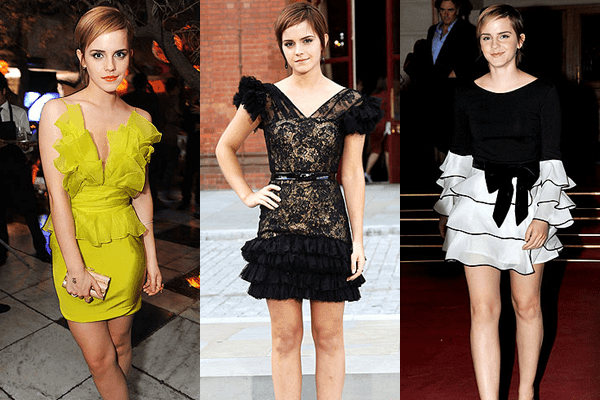 Credit: Jordan Strauss/WireImage; Dave Hogan/Getty; Eliot Press/Bauer-Griffin
As cool and edgy as a tight black pant can be, so chic and feminine is the perfectly formed ruffle. Whether high at the neck, low on the skirt or a bit of both, Emma has brought a splendid youthful feeling to an often more mature silhouette. In short, these aren't your grandmother's ruffles!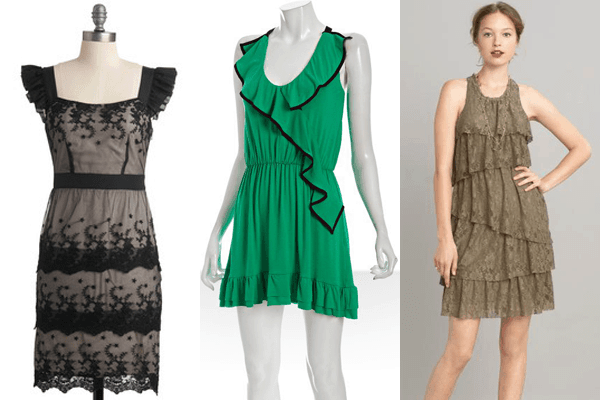 1. Black mesh overlay dress with ruffles $84.99 from Modcloth
2. T Bags green ruffle dress $89.99 from Bluefly
3. Tiered ruffle and lace dress $89.99 (down from $185.00) from Banana Republic
Emma loves… Hair Barrettes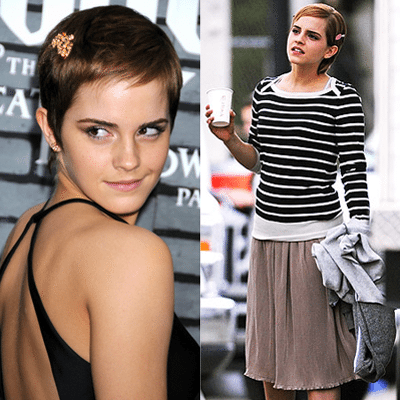 Credit: PacificCoastNews.com; Pacific Coast News
Emma has been quoted as saying that once she was no longer under contractual obligation to keep her hair long for the Harry Potter series, she immediately cut it off, opting for a very short pixie cut. She looks beautiful in this gamine style and often accentuates it with a barrette.
Even if you have a longer 'do, why not give this look a try? It's dead easy; just part your hair either on the side or down the middle, pin it with a brightly colored or sequined barrette et voila!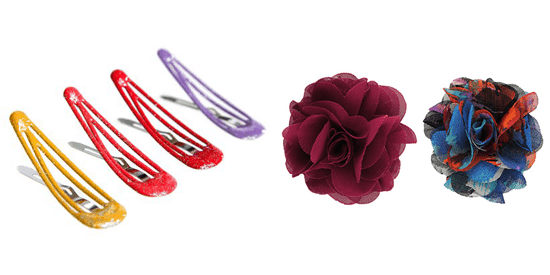 1. Goody glitter barrettes $2.50 from Target
2. Rosette hair clips $1.50 from Forever 21
Emma loves… One-Shoulder Dresses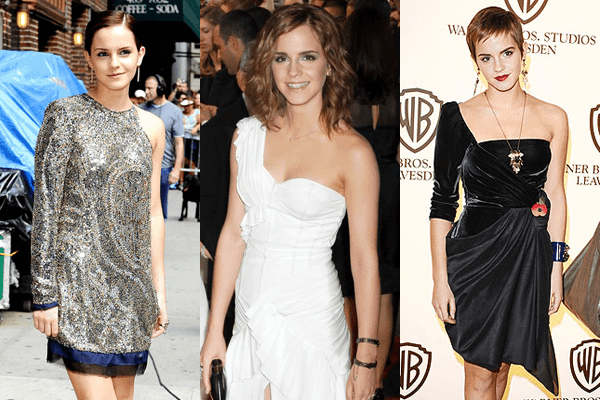 Credit: Asadorian-Mejia/Splash News Online; FlynetPictures.com; Ian West/Press Association/Abaca
When this style first became popular, we thought it might be more trendy than classic. You know, that it would come and go like through the fashion cycle like raffia bags or acid wash jeans. But it's been a mainstay on the red carpet and at cocktail parties everywhere.

While it may not be as popular with celebs as strapless, the one-shoulder dress helps to keep things – er – imbalanced. And by that we mean, glamorous, chic and fashion forward.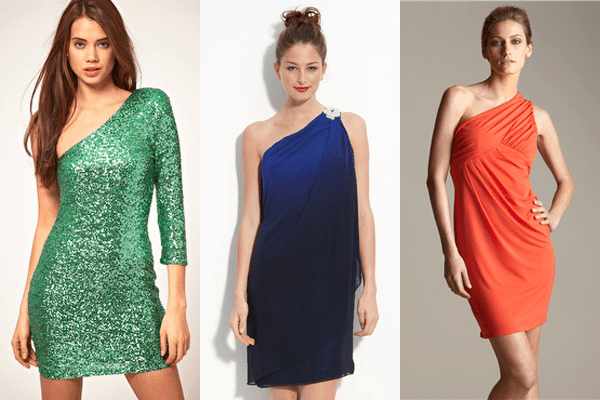 1. Long sleeve one-shoulder green dress $98.48 from Asos
2. One shoulder ombre dress $65.90 (down from $148.00) from Nordstrom
3. Coral pleated one shoulder dress $44.99 from Loehmann's
It's an exciting time for Emma; the Harry Potter series is finished after a decade of filming and she's moving on, not just with a new haircut, but a slew of new movie projects, too. One thing we know for sure, this fashion plate is well on her way to becoming one of the classiest fashionistas around.