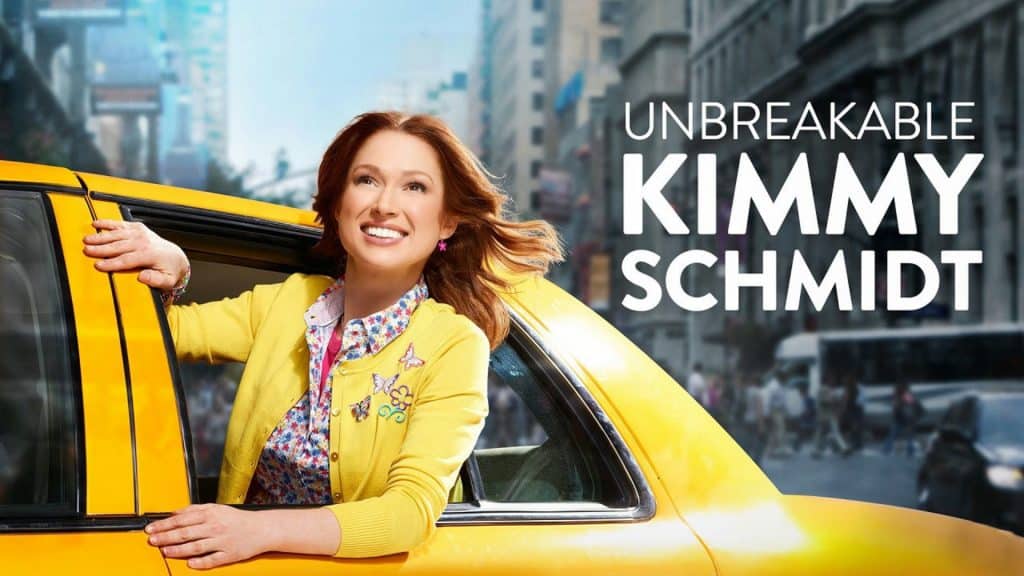 This post may contain affiliate links, which means I earn a small commission if you click and buy something (at no cost to you). See our privacy policy.
She captured your heart, now capture her closet — Kimmy Schmidt's positively pleasant style is begging to be worn this spring. Lover of cardigan sweaters, colorblocking and a sprinkle of youthful whimsy, our newest Netflix obsession and wish-list bestie is just the color-popping inspiration your mornings could use.
Brunch-bound babes take note…you're gonna want to copy this redhead's zippy combinations.

Bomber & Jeans for Friends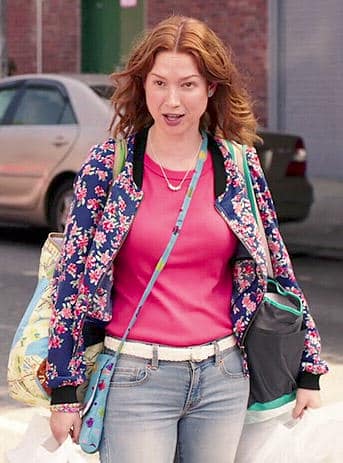 Put the print on top and go classic on the bottom. A bold but simple tee serves as the perfect foundation…mismatched accessories optional.

Denim Jacket, Flowy Skirt, Clashing Crossbody for Family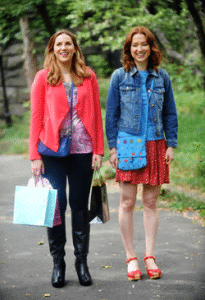 Top a girly blouse with a trusty jean jacket. Then, celebrate the warming weather with an above-the-knee skirt in a cheery print. Finish with an equally festive bag.
Sundress for Fancier Days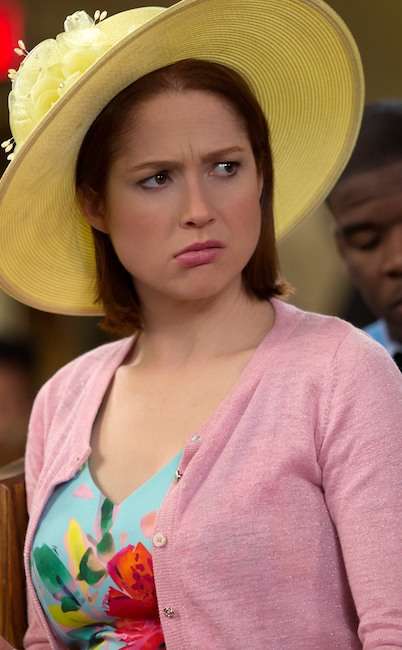 Find a hue that sings 'Spring' and seek out an A-line silhouette. It's universally flattering (score!) We'd probably skip the baby pink layer though. After all, it'll be soon be so warm you won't even need it.