Our content contains affiliate links, so know that we might earn a buck or two if you click and buy :) !
Myth: Neutral colors are classic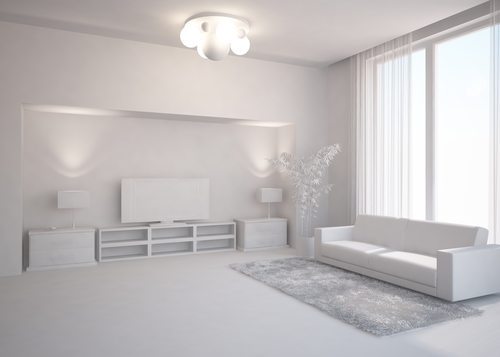 Grey interior via Shutterstock
Actually, neutral can just be boring. Don't let your living space fall into the monochromatic trap.
A Better Idea: If you don't have the luxury of painting your walls, staple colorful fabrics over wooden frames and add them to the wall for a burst of color.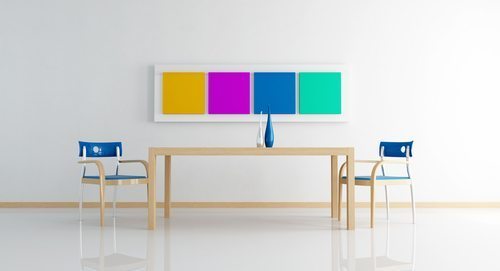 Minimal white dining room via Shutterstock
Paint your bookshelves with bright yellows and greens to make those white apartment walls pop.
Myth: Don't mix florals and plaids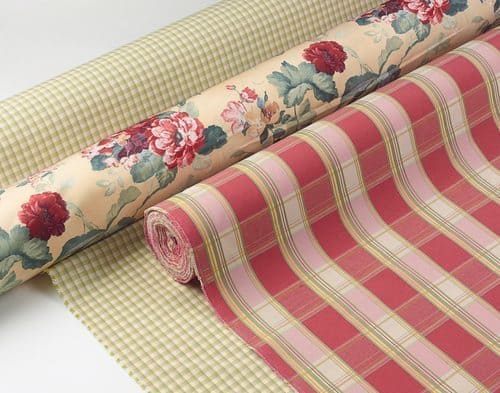 Beautiful fabric texture via Shutterstock
A Better Idea: Please, mix florals and plaids. Mixed patterns create depth and warmth in a room. You can go too overboard with this idea (you can go overboard with any idea). So if you are afraid of messy excess in your design, consider rotating favorite decorating pieces. You don't have to display them all at once. Create cohesion by looking for common color schemes and themes. This will let you mix patterns and fabrics and styles. Mix them all. Find what you like and bring it home. Odds are you will find a recurring theme. Are they all green? Does everything have birds on it? Find the common thread and go with it.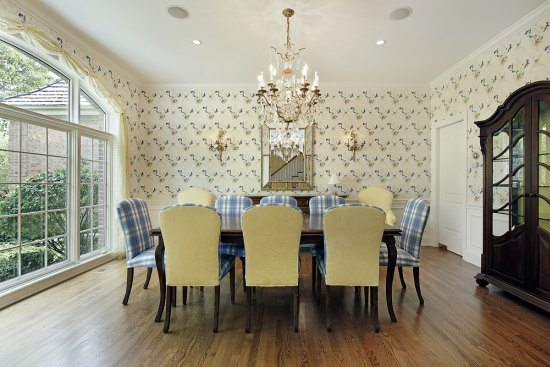 This elegant room (pictured above) marries blue and yellow plaids with the pale yellow and blue floral wall patterns to give a warm country touch to the upscale dining room.