Summer may be over, but the floral trend that exploded last spring is still alive and kicking. Those big, bold prints we flaunted all over town are transitioning into a darker mode — white and pink florals atop a dark background. These darker, more mature florals stand for fun and fall, and they're cropping up on romantic dresses that can be layered with your favorite cold-weather accessories.
We shopped the trend and found four versatile, affordable picks. If you're still building out your fall wardrobe, one of these dark florals should definitely make the cut!
Open Shoulder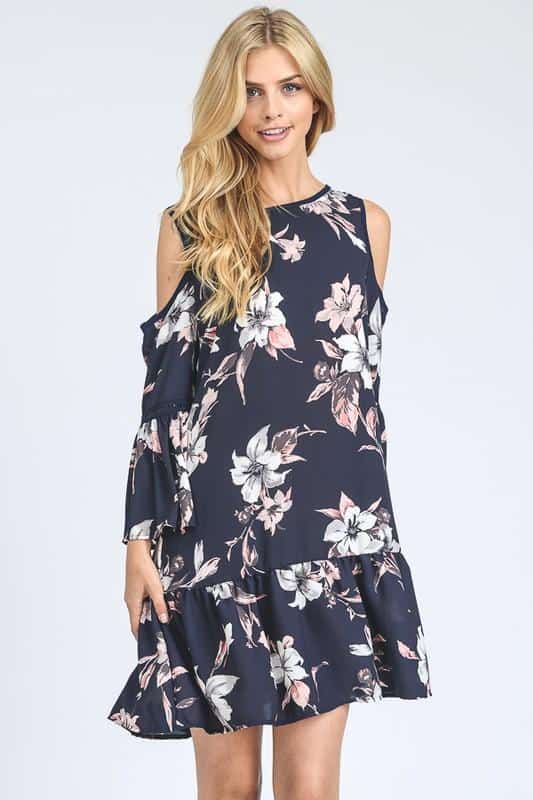 Sexy and charming is a tough combo to get right, but this piece does just that. The asymmetrical shape and open shoulders will flatter, and give you the option to wear this dress over leggings or over-the-knee boots. You can also layer in a cami underneath, or add a scarf for more warmth.
Shift-T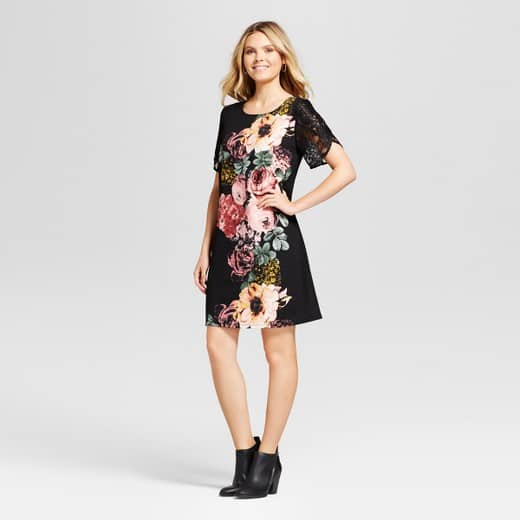 Think of this dress as a fancy t-shirt. It will fit comfortably, but you can still dress it up when you need to — thanks to the more formal detail of lace sleeves. Pair it with long boots, booties or even strappy heals if the weather allows for that.
Choker Style
This '70s-inspired dress is perfect for the girl who wants to be modest, yet still show some leg. The long sleeves and the open neckline compliment each other nicely. The collar that floats around the neck, choker style, adds a touch of modern style.
Wear this garment as a dress when it's warm and as a tunic over jeggings when it's cold. It's short enough to pass for a long shirt, which means you get two pieces in one!
Layers Love
We love a lined dress with sheer layer over the top. It's figure-flattering and always looks more put together than an unlined piece. Features to note about this dress: the eye-catching V neckline (*hey — eyes up here*) combined with a girly empire waist and a slight ruffle sleeve. That is the way to show a bit of cleavage — with a dress that's otherwise pretty wholesome.
On warmer days, combine this dress with wedges or strappy heels. For cooler days or nights, wrap a shawl around your shoulders and wear black nylons underneath.