This post may contain affiliate links, which means I earn a small commission if you click and buy something (at no cost to you). See our privacy policy.
My spring/summer bag has always been a crossbody. Just big enough for the essentials, and the long-strapped style frees my hands for all sorts of fun-in-the-sun adventures. However, these warm-weather carry-alls are frequently exposed to popsicle juice and dirt from the park, so I try to buy them cheaply. That way, I can purchase multiple and not feel guilty when they're all covered in grass stains at the end of the season.
I've found 10 crossbody bags I'm eying—all on-trend and each for under $50. Click through to shop them all now.
10 Crossbody Bags Under $50
All Chained Up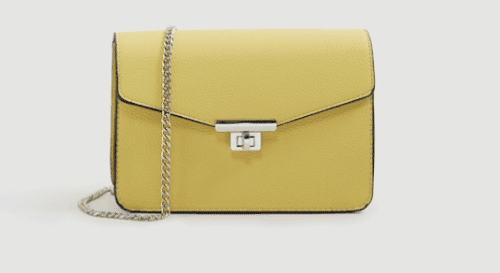 For $30, pick up this textured faux leather bag from MANGO. Measuring 8 inches long and 5 1/2 inches wide, it's petite while still large enough to stow a phone and a pair of sunnies. The chain strap dresses things up enough so that this bag can accompany you on both day and evening occasions.
Coral Statement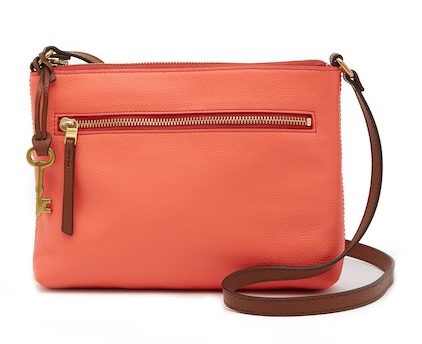 We all need an outfit maker handy, and this purse by Fiona ($50) does the job perfectly. Thanks to the bold coral color, the bag will transform shorts and a t-shirt into a snazzy summer getup.
The Happy Satchel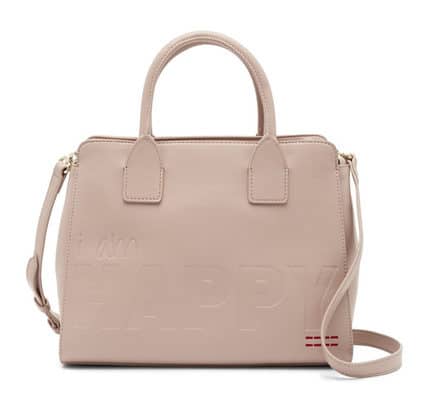 Carry it as a satchel or use the cross-body strap — either way, this accessory will make you smile. With i am happy embossed on the side, the Peace Love Word bag (39) is both an affirmation and a place to carry your odds and ends.
Super in Straw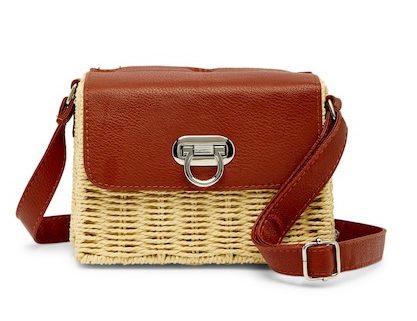 I love the texture and hard edges of this bag by Pink Haley ($35). Plus, it has an equestrian flair to it, with the leather details and large silver buckle. Use this piece on your casual days — it'll look fabulous with a bright floral sundress and floppy hat.
Retro Fun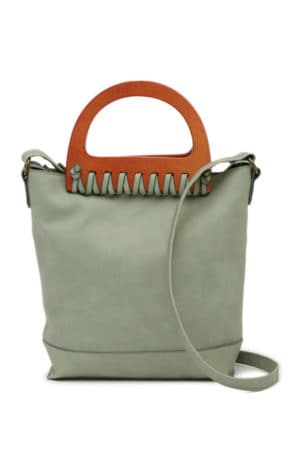 A wood handle and lace details give this retro-inspired piece some extra personality. The mint color is gorgeous and will complement many of your warm-weather ensembles. Nordstrom Rack carries this bag for $30.
Feel-Good Bag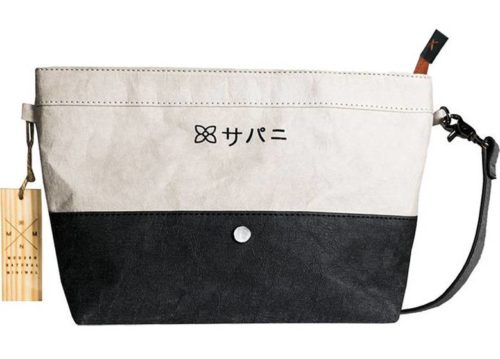 Black-and-white always makes for versatile and classic styling. On top of the clean design, the Sherpani Small Suki Crossbody bag ($50) is also made from recycled, biodegradable materials. It's small enough that you can remove the crossbody strap and carry it as a clutch.
Quilted Detail
Raised channel quilting sets this bright blue bag by Sole Society ($50) apart from the pack. The top zip closure hides fun leopard print lining on the inside, where you'll also find a zip and wall pocket.
Classic Style
The Topshop Ottie Crossbody Bag ($38) comes in a sleek, polyurethane design with flashy gold hardware. Take this purse with you everywhere, from work to shopping trips with the girls.
Luxe in Silver
For those days when you have something fancy to do, the French Connection Moxie silver crossbody bag($35) delivers the glam without taking away the hands-free convenience.
A-Round Crossbody
The small circle straw bag from Urban Outfitters ($34) will take a beating and keep looking stylish all the while. Take it with you to the beach or the park or even a casual dinner, and watch how many heads you turn.