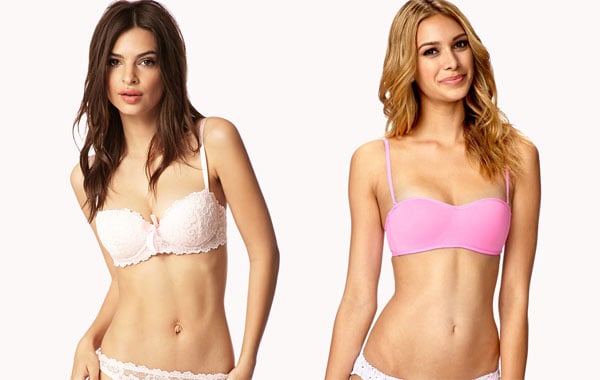 Did you know that women nowadays own up to thirty-four pieces of underwear–or as much as three times than what we used to own circa the 90s? Researchers call it the "50 Shades of Grey" effect (which is both amusing and horrifying to me), but beneath the kinky lit brouhaha, it does make sense.

Budget Underwear and More at Forever 21's Lingerie and Beauty Sale
As longtime subscribers to the style maxim, "it's what you wear underneath that counts", we think it's just as important to keep our stock of undergarments as updated as the more visible items we wear. The right undies can instantly do wonders to our confidence, making you feel supported and stylish at the same time.
Ready to update your intimates? Now's the best time to do so, with Forever 21's Semi-Annual Lingerie and Beauty Sale. Bras are at $4 and under, panties at $2 and under, and beauty products start at $0.50! The Semi-Annual sale will last until June 27 (for selected stores nationwide and online), and will also include an in-store raffle and scratcher giveaway.
Click here to visit the sale.