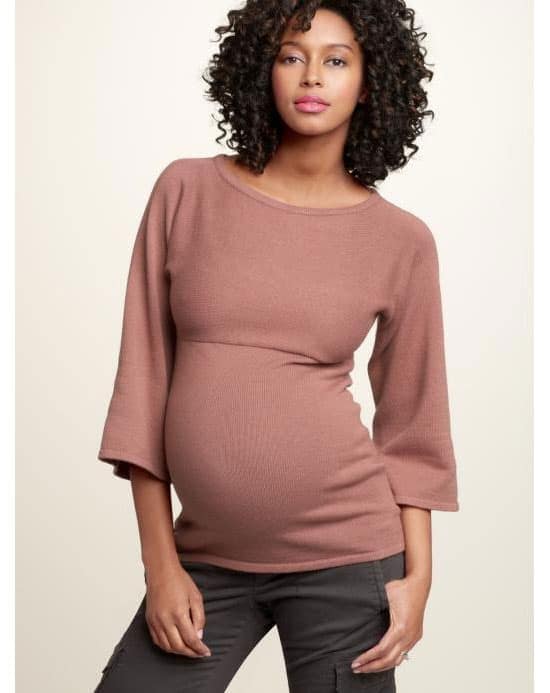 It use to be that being pregnant was the kiss of fashion death for moms-to-be. Thank Gucci, almost-moms no longer have to wade in the fashion sea of tent dresses and super-stretchy sweatpants (even though they're über-comfortable). Options for hot almost-moms are actually cute, fashion-forward and… affordable.
Check out our picks for the best maternity wear on a budget.
Best Maternity Fashion Brands on a Budget
Casual: Gap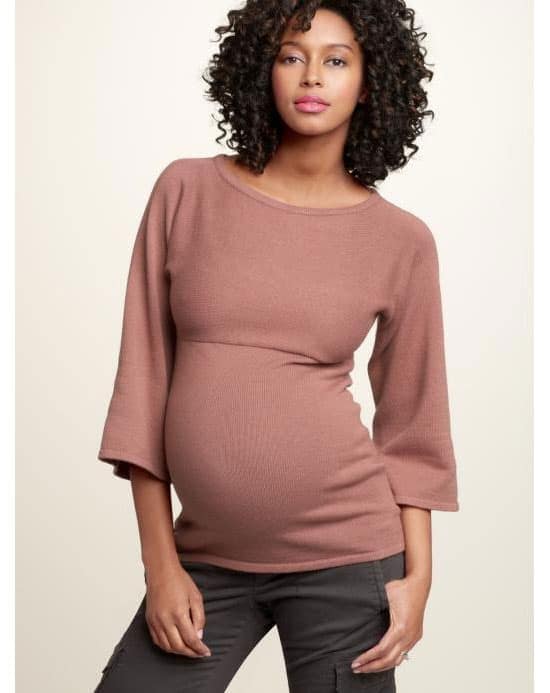 Kimono Sweater was $49.95, now $34.96 at Gap
Fans of Gap will be thrilled to find their classic basics with a fashion twist carry over into maternity wear. You'll find dresses ($60), pants ($80), supportive camis ($20, tops and sweaters ($50) that will become your staples throughout your pregnancy (and afterwards).
Night out: Asos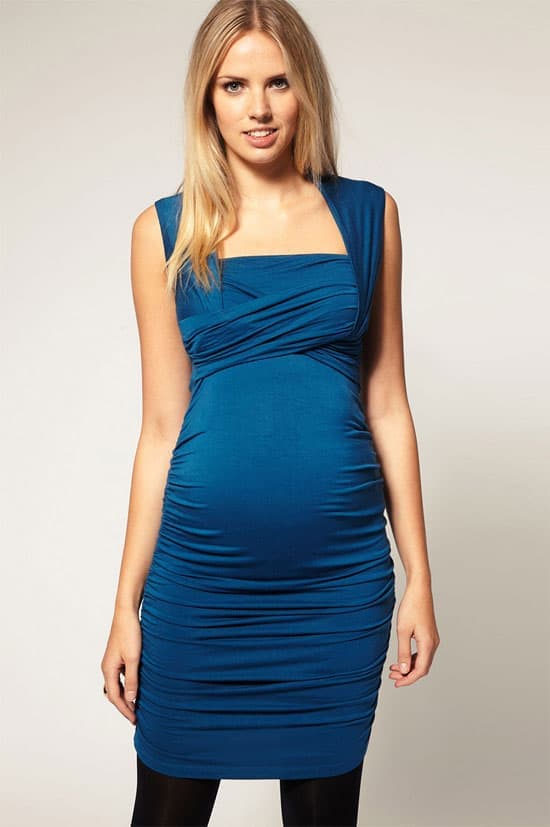 Ruched Wrap Dress, $52.38 at ASOS.com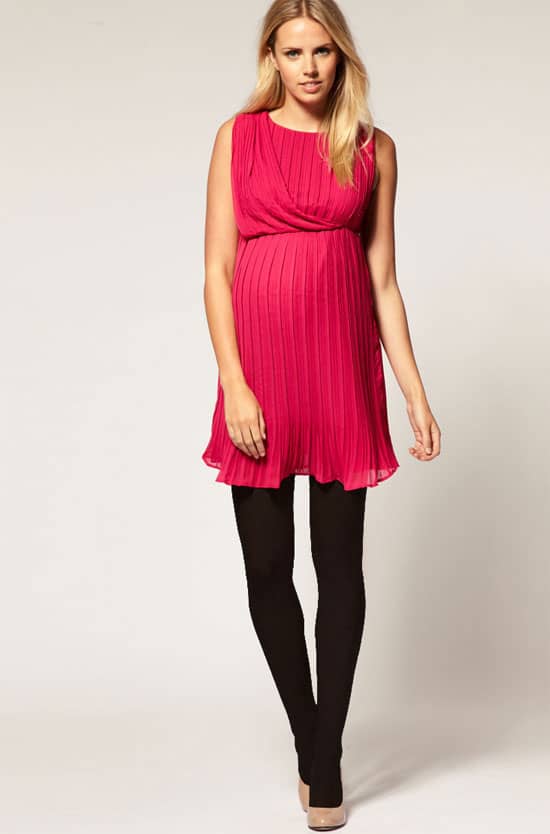 Pleated Dress with Drape Front was $69.84, now $34.92 at ASOS
While you're taking a break from cocktails, you can still look like the life of the party. ASOS maternity dresses are possibly even cuter than their non-maternity dresses. For $50 to $100, look for bump-hugging, body-conscious options and looser, flowy minis that will give you more room to move.
Lunch date: Destination Maternity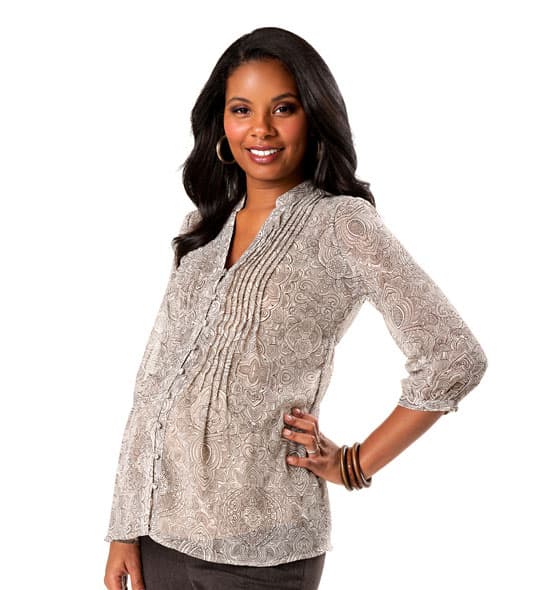 Three-Quarter Sleeve Trapeze Tunic Blouse, $29.98 at Destination Maternity
When you're looking for pieces that will suit many occasions, Destination Maternity has great variety. The least expensive brand on the site is Motherhood Maternity, which has tops for $30, sweaters for $40, dresses for $35-$45 and jackets and coats for $85 and up. Find a go-to top to wear with jeans for a casual outing.
Girls' night: Topshop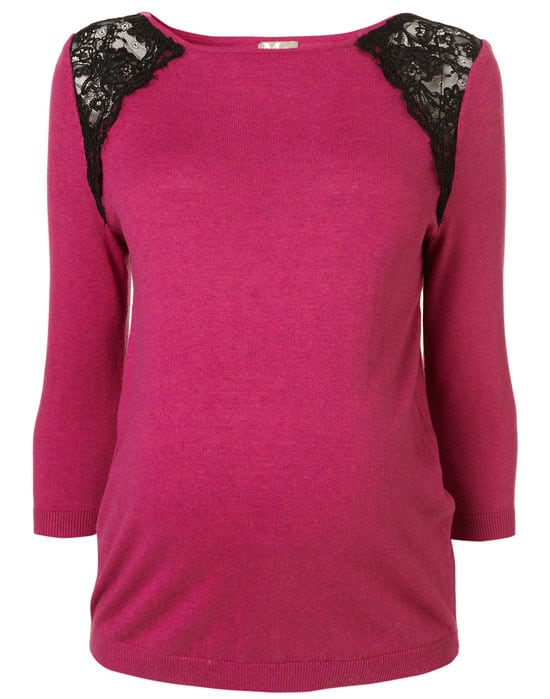 Lace-Inset Sweater, $76 at Topshop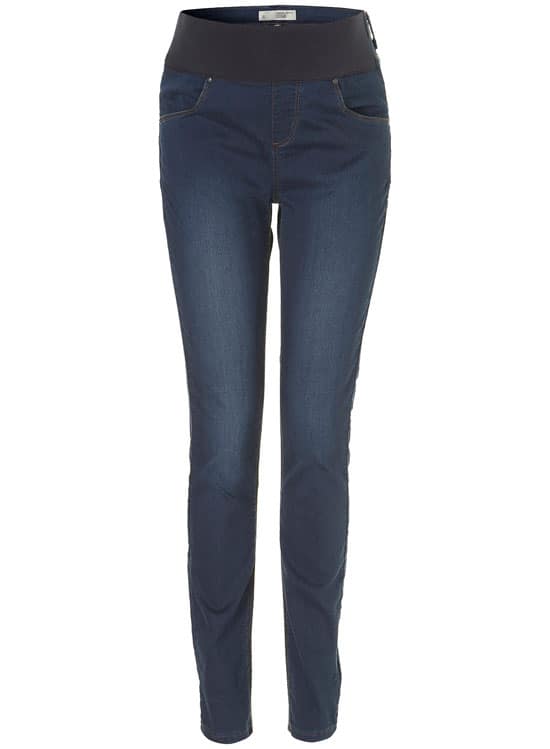 Moto "Baxter" Jeans, $80 at Topshop
Show off your shoulders with a halter top or try a sweater with lace insets for a casual but festive outfit. They even have rockin' moto skinny jeans with the all-important supportive elastic waistband, so you can get your skinny on while preggers.
Office: Three Seasons Maternity and Dillards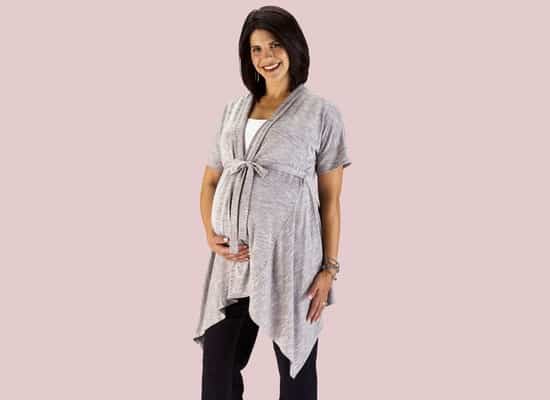 Heather Gray Cardigan, $44 at Three Seasons Maternity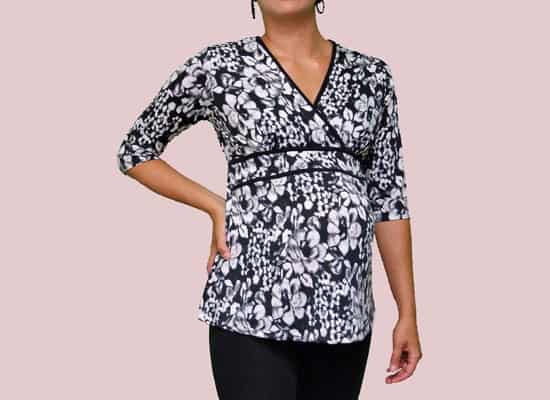 Three-Quarter Sleeve Double Pipe Surplice Top, $34 at Three Seasons Maternity
The key to a business-appropriate weekday wardrobe is finding pieces that you can repeat and get the most use out of, without getting bored. Under the Three Seasons Maternity label, you'll be able to pull together looks from separates such as tops ($34), simple dresses ($44), pants ($40) and sweaters ($44). An easy-to-slip-on-and-off open cardigan makes for a great office cover-up..
What are your favorite maternity brands on a budget? Tell us below.