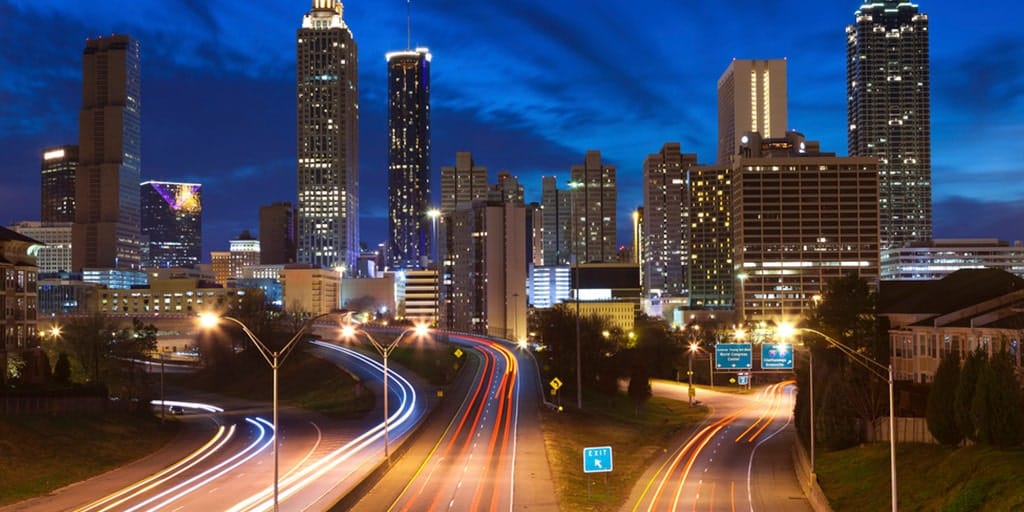 This post may contain affiliate links, which means I earn a small commission if you click and buy something (at no cost to you). See our privacy policy.
Atlanta is the Southern version of New York City, mixing cultural diversity with southern-city charm. As the capital of the South, the city also leads the pack when it comes to style. With great shops in its Buckhead section and top outlet malls throughout the metro area, you're guaranteed to find plenty of reasons to shop. But get the most out of your A-town shopping trip with our Atlanta Shopping Guide!
Atlanta Shopping Tips
This part of town offers the ultimate shopping for fashionistas. Sip tea outdoors at one of the area's many restaurants and admire southern style.
2. Head to Luxe Sale Events.
This Atlanta boutique (at 5,600 sq feet it's more like a mini department store), holds frequent sample sales and sale eventson bags from Tods, Jimmy Choo and vintage pieces from the likes of Pucci for up to 60-80% retail price. For more information call: (404) 869-2493 Address: 764 Miami Cir NE.
3. Scope out the outlets.
There are several great outlet malls near Atlanta. One of our favorite is the Discover Mills outlets where you can find the outlets of Neiman Marcus, Levi, Saks Fifth Avenue and more. Also check out the North Georgia Premium Outlets.
4. Know that all roads lead to Peachtree.
This is very weird, but there are several roads, streets, etc., named Peachtree! Purchase a map and save yourself a headache.
If unique furniture is your game, head to No Mas Productions for high-quality, fashionable goods.
6. Drop in to the Mall of Georgia.
The biggest mall in the southeast has everything you have at home, except
it's bigger. Worth a trip if you like malls.
7. Dress cool.
Wear cool, lightweight clothing during the summer months because it gets super hot (hence the nickname "Hot-Lanta").
8. Bring cash and credit/debit cards.
While many places in Atlanta do accept personal checks, it's always good to be prepared.
9. Be on your best behavior.
Folks are polite in Atlanta. So even if you are a curmudgeon, try something new during your stay. Try smiling and saying hello to a few strangers during your stay.
Readers of Budget Fashionista highly recommend this area for its unique shops, dining, and nightlife. It's one of the oldest parts of the city.
Atlanta's Top Shop
Okay, I had so many shoppers from ATL email me about our original choice that I had to remove it. So I would like your opinion about the best shop in Atlanta. This shop must have a website, regular shopping hours, and be budget friendly (and located in the Atlanta metro area). The store with most votes/submission will be Atlanta's new Top Shop. Submit the stores below.
More Info on Atlanta