This content may contain affiliate links. Please see our disclosures for more information.
There's nothing like a solid fall dress to give your wardrobe the backbone it needs to last you till winter (or next spring). So we've put together 10 awesomely accessible fall dresses that all cost less than $50.
Fall Dress Quick Tips:
– Layer it. The key to pulling off the fall dress look is to layer them. Layer your fall dresses under a warm cardigan or over a pair of skinny jeans.
– Belt it. Belts are the #1 accessory for fall, which is good–the accessory helps to define your waist.
– Tights. Just in case you haven't go the memo, it's time to let go of your nylons. Tights can be worn by ALL ages (not just teens) and have the added benefit of keeping you warm.

13 Awesome Fall Dresses 2011
The Really Cheap Dress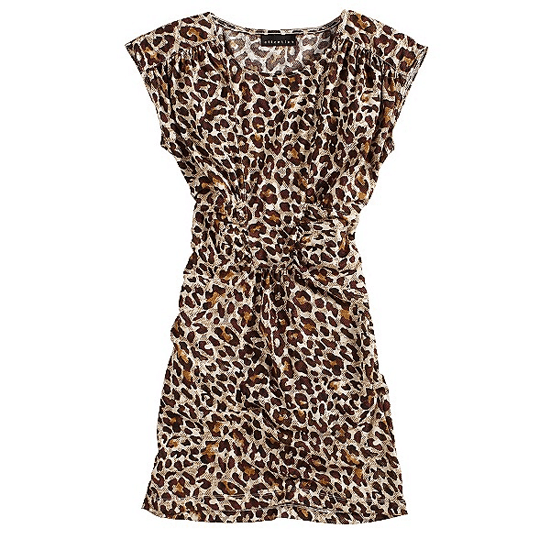 Attention Animal Print Sheath Dress, on sale for $14.99 at Kmart

Ok, we admit it–we haven't exactly been the biggest fans of Kmart. However, lately the store has really upped their style game, with pieces like this little animal print number. At $14.99, this is a perfect layering piece for fall, great with a pair of boots and tights. It's also a great piece to try out if you're unsure about animal print, but want to give the print a go before committing serious dough.