This content may contain affiliate links. Please see our disclosures for more information.
Girls' night: Topshop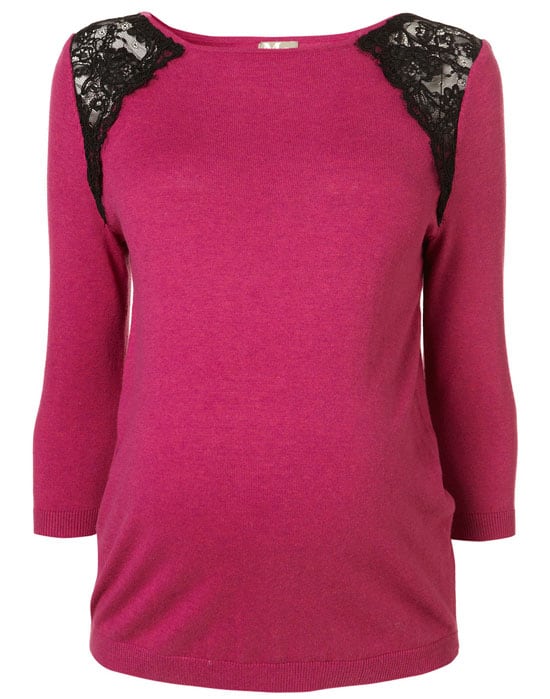 Lace-Inset Sweater, $76 at Topshop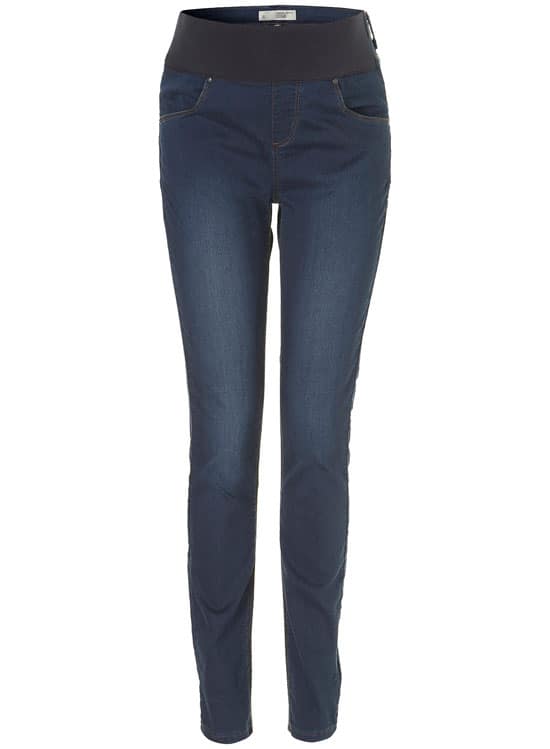 Moto "Baxter" Jeans, $80 at Topshop 
Show off your shoulders with a halter top or try a sweater with lace insets for a casual but festive outfit. They even have rockin' moto skinny jeans with the all-important supportive elastic waistband, so you can get your skinny on while preggers.