This content may contain affiliate links. Please see our disclosures for more information.
Carry-on: Anne Klein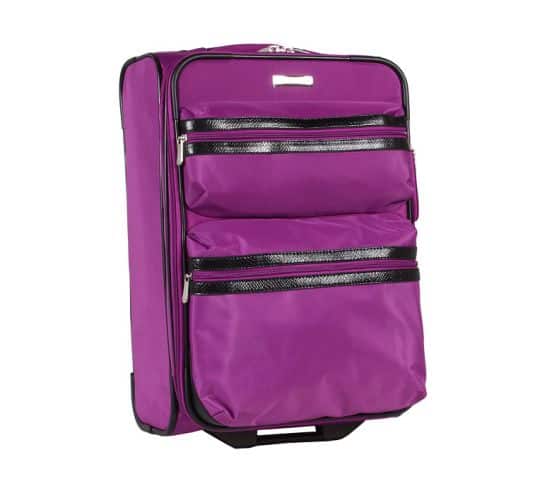 If you can avoid checking luggage, you not only shave travel time from your trip, you also save the additional $25 in fees in both directions. Put that savings into buying an Anne Klein carry-on with stylish (and sturdy) fabrics and great hardware. The "Downtown" model is expandable and has a handle that lengthens for easy pulling.