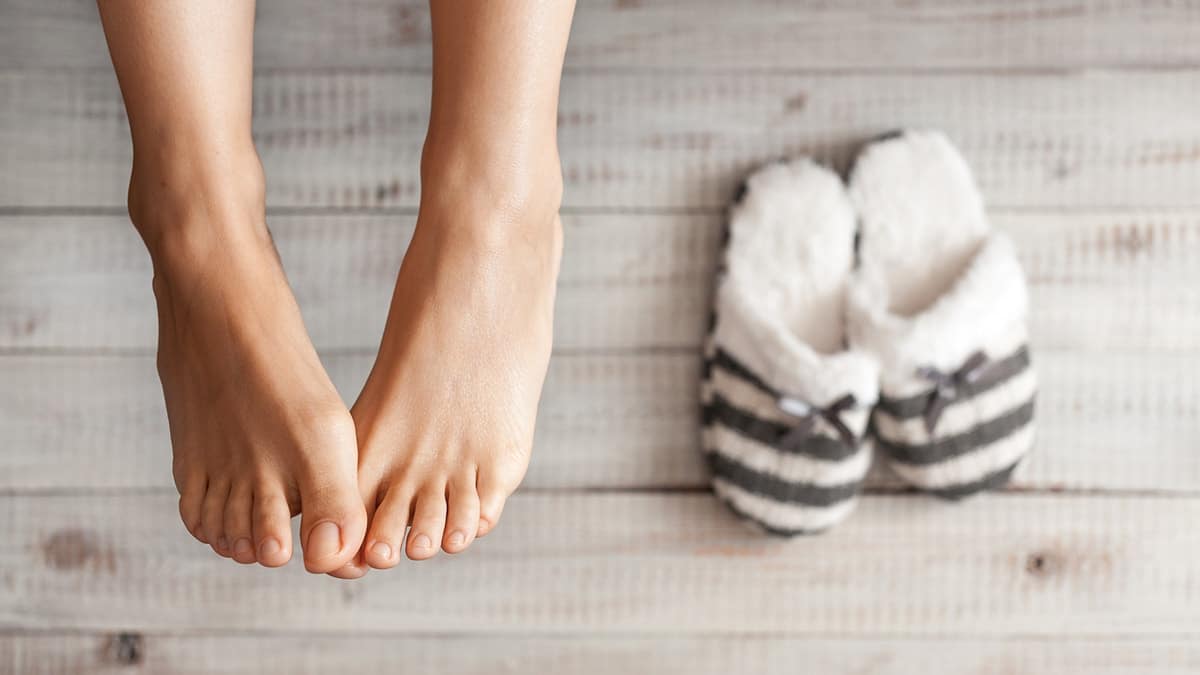 This post may contain affiliate links, which means I earn a small commission if you click and buy something (at no cost to you). See our privacy policy.
It's probably been a while since you last wore that your fav pair of designer shoes you picked off the clearance rack. Even your ballet flats may not have seen the light of day in weeks. Who knows when you'll wear them next? By now you've likely got your loungewear game down, complete with airy tops and cozy pants. But what's on your feet? If you haven't given this particular area of your work-from-home uniform much consideration, there's good reason to do so.
Some people don't walk around the house without slippers. Others swear by going barefoot. Still others wouldn't be caught without their socks. Here are a few chill WFH footwear options to keep in mind as you spend the next few weeks taking care of business from inside your house.
The Best WFH Footwear
Shoe-like slippers
When is a slipper not just a slipper? When it resembles a pair of sleek sandals. These Uniqlo Chambray Slippers are simple, with a soft upper that resembles your favorite denim and a padded outsole that supports your feet and provides traction when you pop outside to get the mail or your latest delivery.
A little sparkle
You'll take a dose of good cheer anywhere you can get it. These Le Bon Shoppe Glitter Her Metallic Socks are soft, shiny, and woven with metallic threads that gleam against the royal backdrop. You'll love the way they gleam and add a little festive touch to your day — even if all you're doing is chilling and working on the couch.
Homey flip flops
If you're going to wear flip flops around the house, you might as well make sure that they're cozy. Isotoner Signature's Petunia Slippers feature a floral upper and a contrasting berry pink, micro-terry cushion that provides all the support and plush comfort you need. They not only look cute, but also wick moisture away so that you stay fresh and comfortable all day.
Sheer coverage FTW
Maybe you're not actually all about wearing socks inside the house, but wouldn't mind a little bit of coverage. Turns out sheer socks are a fun thing to consider, especially the Star Your Engines variety from ModCloth. They're a little playful and spunky, with a celestial motif atop a transparent peach backdrop — like the saddle shoe of socks.
Some real shoes
Wearing "real" clothes — meaning something you'd wear outside and not while curled up on the couch watching "Tiger King" again — can be hard to digest when you're being urged to stay home and keep your distance. But sometimes it's nice to wear something that's just a touch fancier, such as when you're walking around the neighborhood. These Soludos Hello Sunshine Espadrilles are the WFH footwear that'll put a smile on your face every time.