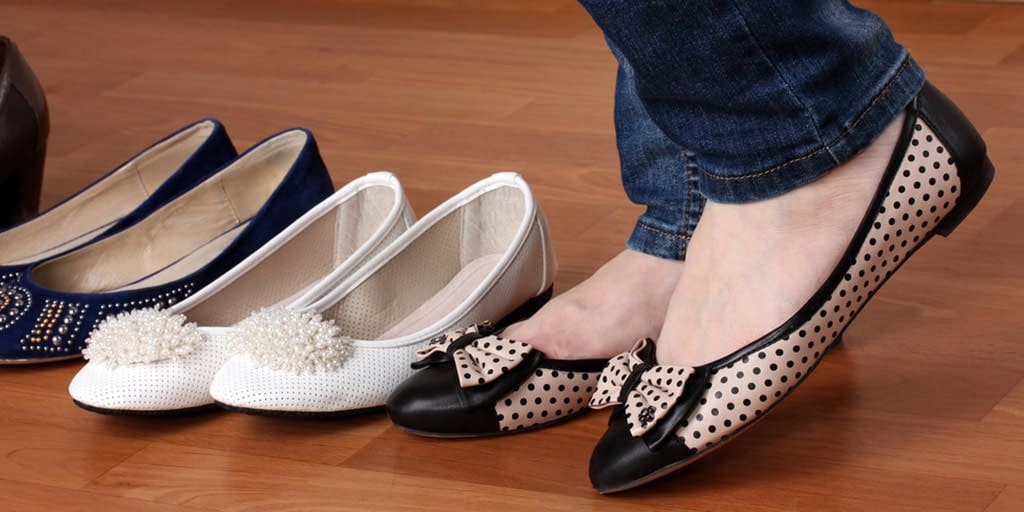 This post may contain affiliate links, which means I earn a small commission if you click and buy something (at no cost to you). See our privacy policy.
Let's just call it the perfect shoe. Flats are ubiquitous, universal, and easy on the wallet, too. You can wear them with everything from jeans and Breton stripe tops to sheath dresses and cardigans. There's no limit to your wardrobe choices — or your ability to rock a pair of flats like a professional.
Here are 10 flats outfits straight from the 'gram that we're sure will inspire your next look.
1. Laid-Back Perfection
How can you go wrong? As perfancynancy shows, the classic black flat completes any outfit. Here, she pairs a chic striped top with a pleated skirt and a timeless denim jacket for an off-duty look that's totally pulled together.
2. Pop of Color
A little pop of color is all you need to shake up a simple ensemble. That's the key to taymarando's super cute look — she pairs her killer red flats with skinny jeans, a lean black cardigan, and a too-cute white top dotted with yellow dachshunds.
3. The Peep Toe
Nothing says "relaxed" like a pair of flat sandals with a peep-toe that allows you to show off your gorgeous pedicure. Sincerelydeidra rocks this look with ease, wearing her pretty purple footwear with an easy denim jumpsuit and a striped blazer.
4. The Nonchalant Classic
If you've always wanted to look like you stepped out of the pages of a magazine, you only need to take your cue from shopping_guide_bcn. Her look teases perfection, pairing a hip fringed blazer with basic denim and a pair of sleek nude flats.
5. A Real Stud
When you might otherwise wear heels, consider subbing a pair of studded flats. Doubleyourdosage rocks her embellished footwear with a pair of cropped black pants and a hot pink biker jacket (obsessed!).
6. The Sunny Complement
Never underestimate the power of a rush of yellow. This look from shopointeboutique works beautifully because the sunny flats pick up on the vibrant hues in the floral top. Finished with a black cardigan and pants, it's perfectly cute for work or downtime.
7. Real Flower Power
Floral flats can be downright adorable in any setting. Use them to brighten up a monochromatic outfit or to add a little extra punch to an already vivacious look, like stylemythighs shows here.
8. A Little Green
Never fear the unexpected — especially when it looks as good as this. Green flats can be tough to pull off, but shinymoonbeams shows it's entirely possible to brighten up neutral navy in the best possible way.
9. Max Metallic Glamour
Up your glam factor by slipping into a pair of metallic flats. You can make anything look incredible when you do it like lovelea_1, who paired her sizzling gold shoes with a menswear-inspired white shirt and a pair of comfortable jeans.
10. Mix Some Patterns
Want to mix it up a little bit? Try pairing your striped flats with something opposing on top, just like mhigham did here. Her crisp checked blazer, classic jeans, and lightweight top — plus a cute drop necklace — are totally pulled together with dainty bow shoes.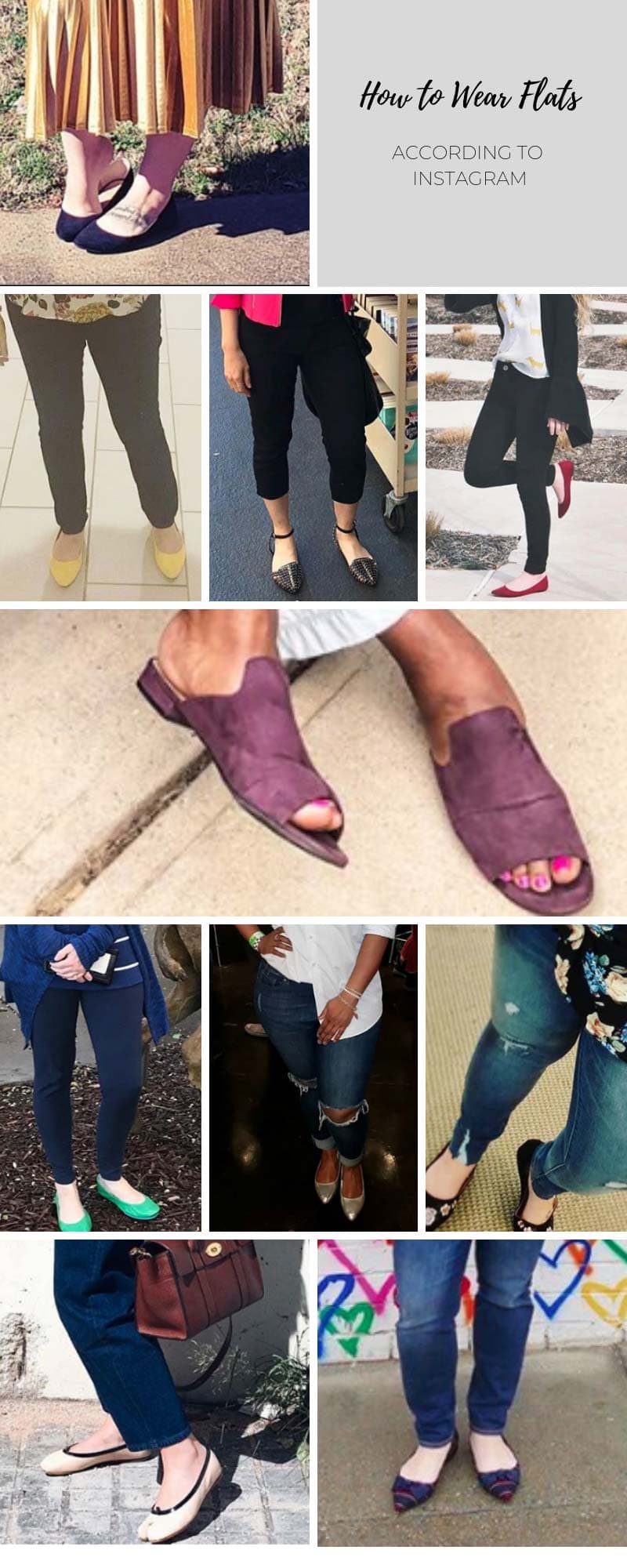 What are your favorite ways to wear flats? Share in the comments!