Ugly Christmas sweaters have gone from a common thread to an in-demand trend. If you're still in need of an ugly statement-maker, we have some inspiration for you! Here are four ugly Christmas sweaters that are:
in your budget
totally festive
easy to wear
These options are available online, but to avoid the uncertainty of shipping (Amazon Prime excluded), you may prefer to venture out to your local brick-and-mortar store. They'll likely have similar, if not the same, options available.
The Ugly Christmas Sweater Dress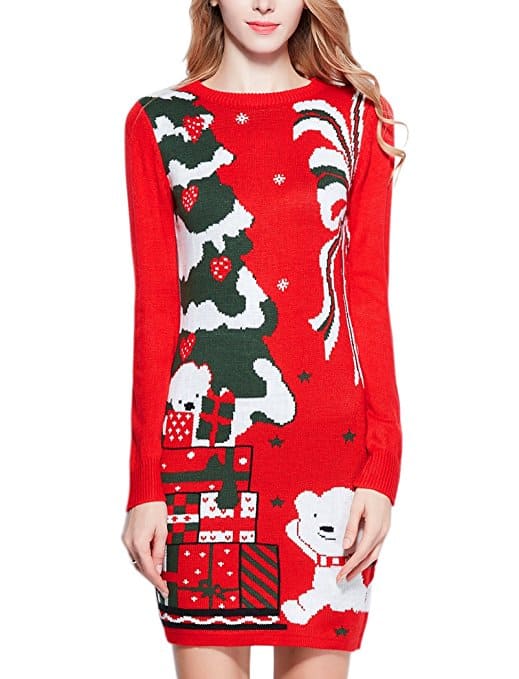 A fitted sweater dress like this one looks equally cute over a pair of skinny jeans, so this is a versatile choice. If you do wear it as a dress, pair it with a scarf and tights for a warmer and more complete outfit.
You'll see Amazon gives you several options for colors and designs, but the bold red is our favorite when you're going for a big holiday statement.
Patchwork Cardi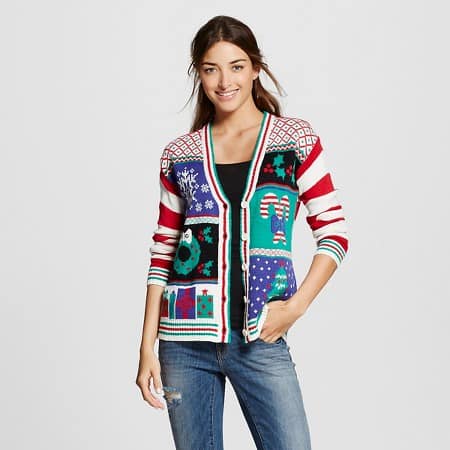 This cardigan is ultra festive with patchwork featuring holly, candy canes and snowflakes, framed by candy cane sleeves. What's great about an ugly cardigan is that you can wear an ugly Christmas shirt underneath. If you're entering an ugly sweater contest, that strategy might get you the win! Wear this sweater with jeans, leggings or corduroys.
Less 'Ugly' Pullover
This more subtle holiday sweater is for those who still like to keep their holiday sweater on the "cute" side of the ugly sweater spectrum. It's a simple pullover from Walmart featuring a sparkly Christmas ornament diagonally across the front. The cuff detailing on the bottom and around the neck will keep you warm. Although this a simple sweater, you can bring out the green and gold with some festive Christmas tree earrings, also available at Walmart.
Pom Pom Sweater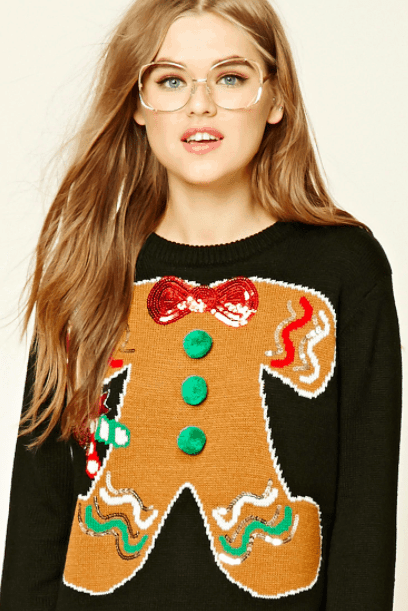 How about a gingerbread sweater that's affordable and adorable? You get the body of a gingerbread woman, and your head replaces hers. Pom poms and sequins add a carefree, fun element, and the red, green and white accents will fit into any holiday party perfectly. The sweater is also 100% acrylic, so you'll be festive and warm.
How's your ugly Christmas sweater shopping going? Let us know!