When you buy via links on this page, I may earn an affiliate commission. Learn more.
We know you have a few items in your closet you'd rather not talk about. Those army boots from high school you just can't part with. That faux leather mini you were sure you'd wear every weekend. And the concert T-shirts. All of the concert T-shirts (T-Swift is doing just fine without you wearing her face to the grocery store).
Whatever your fashion shame may be, we can assure you that your beloved distressed jeans should not be one of them. Check out our list of 7 styling ideas to elevate distressed jeans and get ready to be the fashion icon of your inner circle.
1. Keep it Casual
No need to put too much thought into your bumming-around-town weekend wardrobe. Add a tank top, cardigan and favorite pair of sneaks to your distressed look and we're sure you'll knock out that to-do list before brunch. Just remember to wear form-fitting jeans with this look and add some cute accessories. Or else risk looking less casual-cute and more hot-mess.
2. Go Glamour Shot
If your Friday night mission is to get noticed and turn heads, then bring a little sparkle into your life. No, we're not talking about body glitter (though you do you, girl). Instead, match your favorite sparkly crop top with a pair of high-waisted destroyed denim and sexy high heels for a weekend look that will have blinding beauty results.
3. Black Beauty
Every girl needs an LBD in her closet to wear at a moment's notice. But, we promise, those perfect black jeans can be just as important. Match a silky black blouse with distressed black denim shorts or skinny jeans. Then, complete your look with killer black heels/knee-high boots/booties for a sexy style that will definitely turn heads (and rock runways).
4. Sweater Weather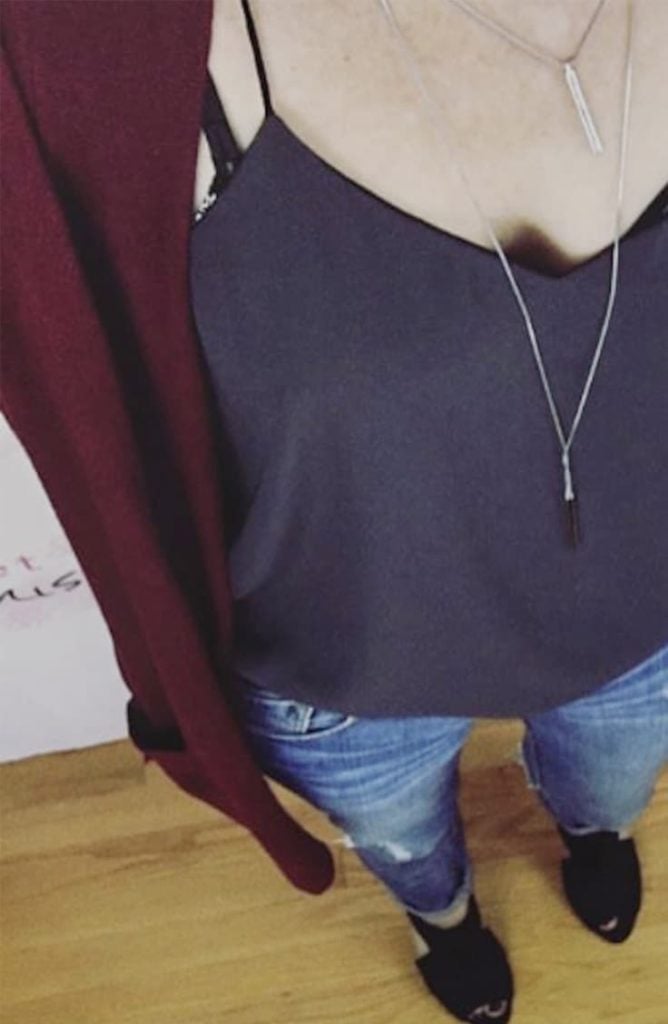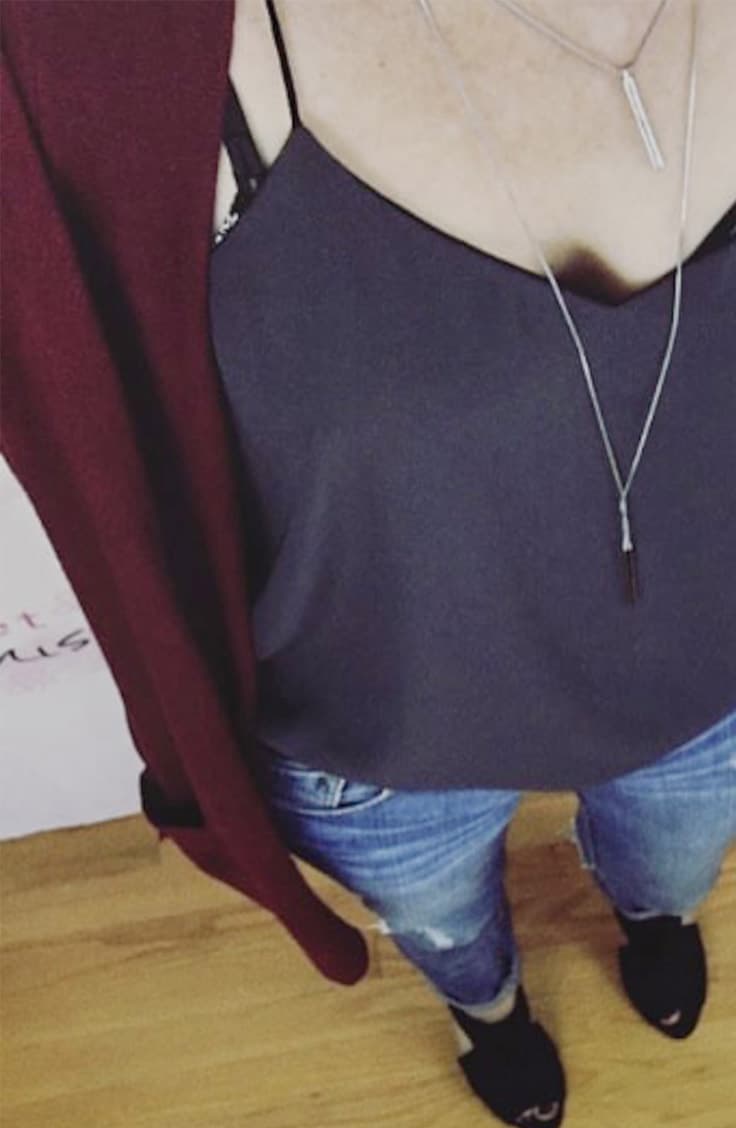 As soon as that first wind blows, you'll be breaking out those cardigans faster than we can say pumpkin spiced latte. Sure, it may seem silly to wear holes in your jeans when you're wearing a sweater on your back, but hey — nobody said fashion was logical. Keep your legs warm with a bit of layering and wear your favorite distressed skinny jeans with knee high boots and a comfortable sweater and we promise you'll feel nothing but cozy and sweet — just like that latte everyone is talking about.
5. Accessorize
We know we probably don't have to tell you this but any look can go from drab to fab with the help of a few key accessories. Dress up your torn jeans and sweater look with statement jewelry and heels and you've gone from casual cute to smokin' hot without much work at all (cuz we know how you do simple like a pro). When it comes to accessorizing your style have fun and think outside of the box to show the world the fierce personality you have to share.
6. TGI-Casual Friday
Looking for a way to bring a little edge to the M-F monotony that is work? Get literal on casual Friday and wear a blazer with your slightly torn (and totally edgy) distressed jeans. With a look this hard core everyone will know to ask you first before taking that last bagel.
7. Set a Trend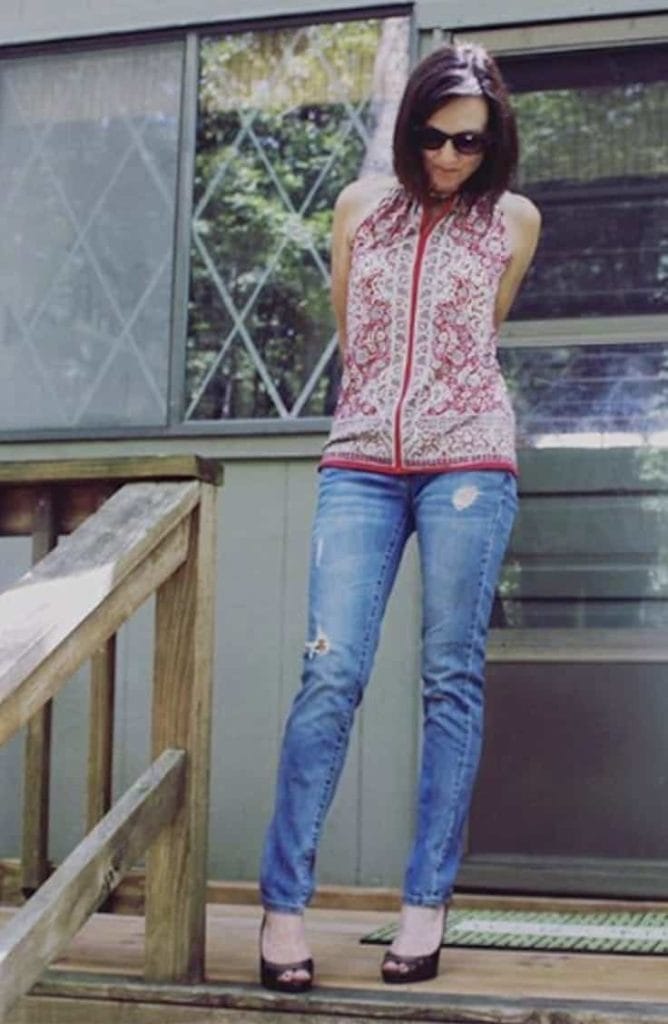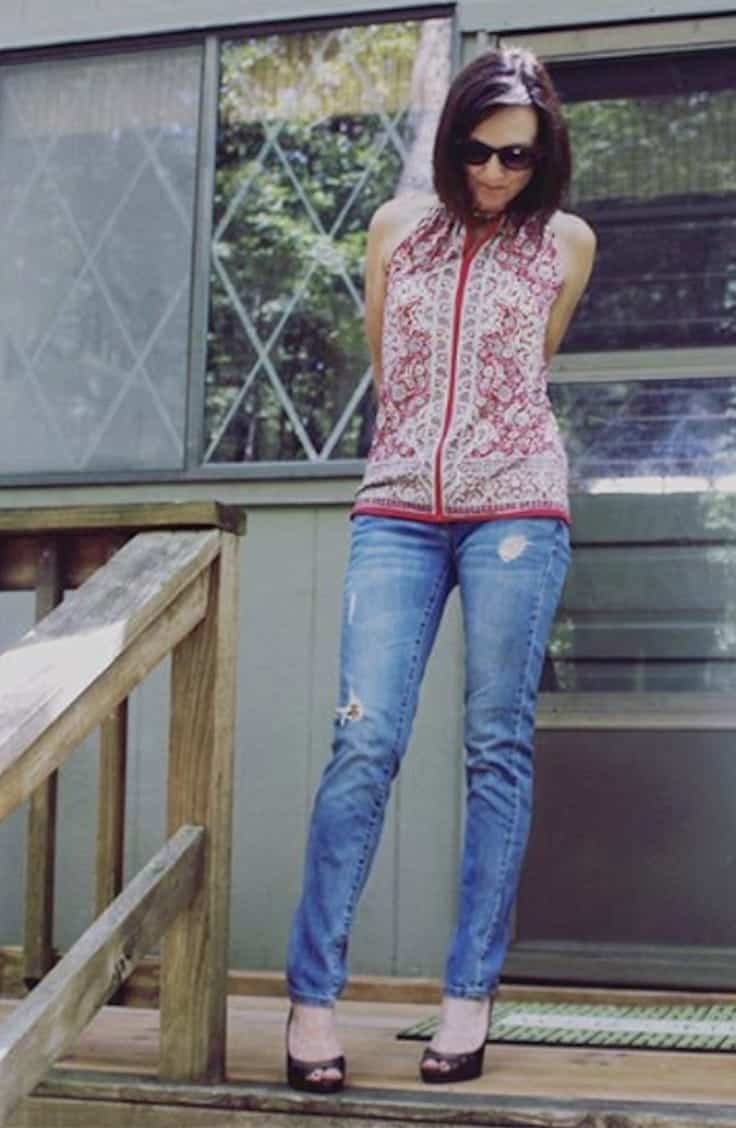 Nothing says "breaking the mold" more than a sexy, confidant woman in a bold patterned top. Don't be afraid to be the one that starts the trend. You got this. Pair your favorite bold pattern (leopard print, we've got you covered) with your torn skinny jeans and boots and let the statement that is you do all of the work. Just get ready for those copycats. Because yours is a look too good to keep to yourself.