Where to shop in San Francisco? There's more than one answer. The bustling West Coast city is a shopper's paradise, with so many fun blocks to explore and the full range of shopping opportunities, from high-end to budget. It's up there with New York and Los Angeles as one of the country's most interesting shopping destinations.
San Francisco does have amazing style — the city invented Boho chic after all — but that's not all. You also have breathtaking views and delicious food, plus a strong sports scene and arts culture. If you do you get bored shopping (lol), it's easy to find something else interesting to do.
When you buy via links on this page, I may earn an affiliate commission. Learn more.
Here's a snapshot of three popular shopping neighborhoods in San Francisco.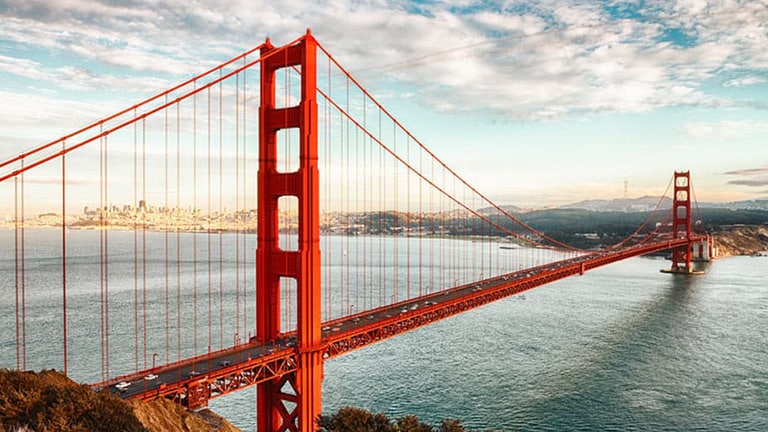 Union Square
The public plaza known as Union Square is bordered by Geary, Powell, Post, and Stockton streets in downtown San Francisco — but the shopping district overflows those borders. In and around the plaza, you'll find more than 100 shops, plus hotels, theaters, restaurants, and bars.
You could spend your time admiring the window displays of Fendi, Saint Laurent, Gucci, and Chanel. Once you've had your fill of that, drop into the down-to-earth options like Madewell, Express, Sephora, H&M, and even Old Navy.
To plan your Union Square visit, see the Union Square Business Alliance website here.
Haight-Ashbury
The Union Square scene is great, but you may have many of those stores in your hometown. If you're looking for something different, head to the original hub of hippie culture, Haight-Ashbury, on the eastern edge of Golden Gate Park.
The not-to-miss stores in this neighborhood include:
Relic Vintage. 1605 Haight Street. 415-255-7460.
Held Over Vintage. 1543 Haight Street. 415-864-0818.
Decades of Fashion. 1653 Haight Street. 415-551-1653.
Buffalo Exchange. 1555 Haight Street. 415-431-7733.
Goodwill (if you're in the mood for hunting). 1700 Haight Street. 415-738-5606.
Piedmont Boutique. 1452 Haight Street. 415-864-8075.
I had previously referenced Aardvark's, La Rosa Vintage, and Shoe Biz Haight in this post, but those stores are now closed.
Chinatown
No trip to San Francisco would be complete without a trip to Chinatown. You'll find the country's oldest and largest Chinatown centered around Grant Avenue and Stockton Street downtown. The colorful neighborhood spans 24 square blocks (so wear comfortable shoes).
Yes, you'll find trinket shops galore, but there are also interesting jewelry, art, and beauty shops. It's worth a few hours of walking — and shopping in Chinatown is the perfect segue into eating in Chinatown.